Heisman Trophy 2016: The Case for Jabrill Peppers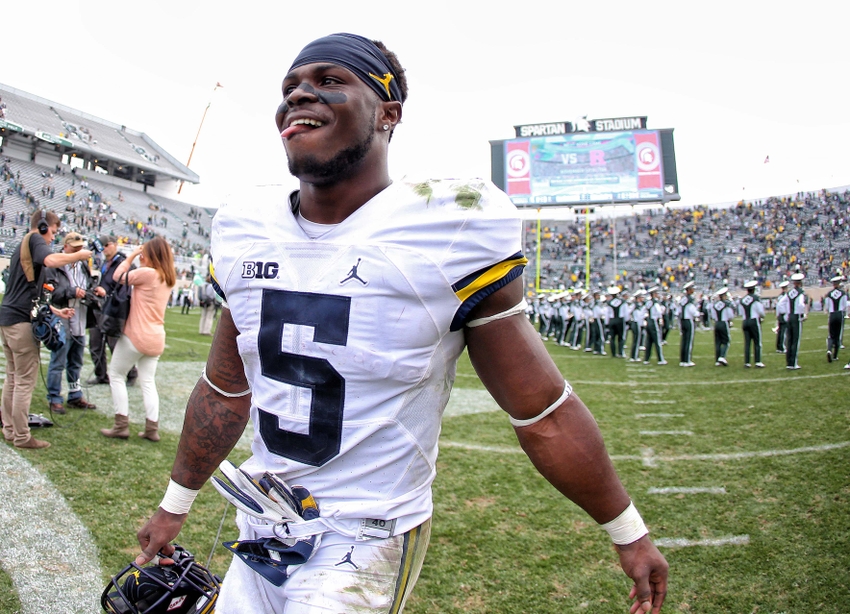 Michigan football do-it-all man Jabrill Peppers is trying to become the first Wolverine since Charles Woodson in 1997 to win the Heisman trophy.
Michigan redshirt sophomore phenom Jabrill Peppers—hybrid safety/linebacker, punt returner, receiver, and occasional wildcat quarterback—is a finalist for the 2016 Heisman Trophy, and he's a legitimate candidate.
He's clearly been the elite athlete that everyone hoped he would be when he arrived in Ann Arbor as a five-star wunderkind in 2014.
In a relatively weak field of five Heisman finalists, Lamar Jackson, Louisville's standout quarterback this year, is the clear favorite to win the award, but Peppers is not far behind, according to the odds makers.
And Jackson, it's worth noting, started the season strong, but faded a bit, especially in his last two games.
Michigan Football Can Beat Florida State And Correct This Season
Even so, the odds are stacked against Peppers. He's got a chance, of course, and it's an honor just to get the invitation to dinner in New York, but frankly it doesn't look good.
And maybe that's okay. Here's why.
First of all, and most obviously, Heisman trophy winners over the years have overwhelmingly been quarterbacks and running backs. Since 1970, 22 of the winners have been quarterbacks, and 20 have been running backs.
Two exceptions during that time have been from Michigan. (To be accurate, there was also Tim Brown, a wide receiver from Notre Dame, who won the award in 1987.) One of the recipients from Michigan was wide receiver Desmond Howard (1991), and the other was cornerback Charles Woodson (1997).
That Peppers plays something like Woodson, and that Michigan has been the exception to the rule twice before, may be a factor in Peppers' favor. On the other hand, 1997 is a long time ago.
But clearly quarterbacks and running backs are favored in Heisman voting. And until recently, seniors won the vast majority of the awards, but the key words in that sentence are "until recently." Johnny Manziel and Jameis Winston (2012 and 2013) were both freshmen when they won. Lamar Jackson is a sophomore, and if being an upper classman matters, then Peppers holds the advantage here, though I don't think class matters any longer.
Here's another reason I think the odds are stacked against Peppers.
There are three categories of persons eligible to vote for the award winner, and one of those categories is previous Heisman winners. In other words, the people casting many of the votes this year are the quarterbacks and running backs who have been getting the award overwhelmingly for years. Are they more likely to vote for a defensive player? I don't think so.
The other categories of voters are sports journalists (870 voters from six different parts of the country) and fans (they get one vote, collectively, through the NissanHeismanHouse.com website). The advantage here seems to be with Jackson, but it's impossible to know how sports writers view Peppers and Jackson.
There is no reason given in the selection criteria that an offensive player should have an advantage, but clearly voters have been far more impressed over the years with touchdowns than tackles.
Here's the official criteria for winning the award: "The Heisman Memorial Trophy annually recognizes the outstanding college football player whose performance best exhibits the pursuit of excellence with integrity. The winners of the trophy epitomize great ability combined with diligence, perseverance, and hard work."
That sounds like Peppers to me.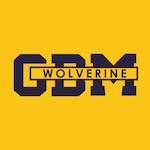 Apply to GBMWolverine.
Start your application process by filling out the fields below
I mentioned that not winning might be OK.
Of course Michigan fans would like to see Peppers get the award, but in recent years the award has not always been a predictor of success in the NFL. Plenty of promising college quarterbacks, including several Heisman winners, went nowhere once they arrived in the NFL. I already mentioned Manziel, but there is also Tim Tebow (2007) and a few more who have not exactly lived up to their potential.
Peppers, on the other hand, seems destined for success in the NFL. After playing only three games for Michigan as a freshman, he came back the next year and immediately made his presence felt.
To date (there's still the Orange Bowl this year!) Peppers has rushed 45 times for 239 yards and five touchdowns. On the defensive side, Peppers had 45 tackles in 2015 and then climbed to 72 in 2016 in a defense designed to exploit his gifts. Michigan's defense ended the season ranked No. 2 in the nation, thanks in no small way to his contributions.
It would be a shame if this once-in-a-lifetime athlete did not win, but there are plenty of reasons why he might not.
This article originally appeared on