Hawkeyes Football: Kirk Ferentz Signs Extension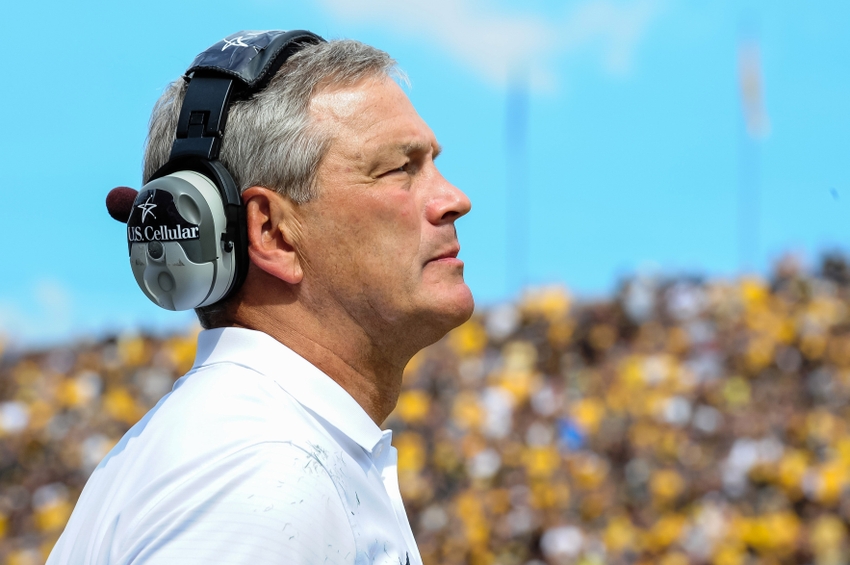 Kirk Ferentz and the Iowa Hawkeyes have agreed to a contract extension
Rumors swirled before the start of the season that Kirk Ferentz would eventually ink a contract extension that would run until he decides to retire. Following the first win of the season, long-time Iowa Hawkeyes head coach Kirk Ferentz has inked a contract extension to stay the Hawkeyes head coach through the 2025 season.
Ferentz will also receive a small pay raise with his new extension. After making $4 million a season ago, the Hawkeyes head coach will now make $4.5 million annually. Ferentz will now be the eighth highest paid coach in the nation and third highest in the Big Ten with his pay raise, per USA Today.
Ferentz is as well deserving of this extension as any coach in the nation. He is coming off a season in which he led Iowa to the Rose Bowl, with a chance to get back there this year, as well. Despite the Hawkeyes losing in the Rose Bowl last season, Ferentz has six bowl game victories to his name.
He has been the Hawkeyes head coach since 1999, tying Bob Stoops as the longest tenured coach in college football, and has compiled a 128-87 record in 18 seasons. He has also been named the Big Ten Coach of the Year five times, including last season after leading the Hawkeyes to a perfect 12-0 record and a trip to the Big Ten Championship game.
Ferentz, 61, will be 70 at the time his new contract extension is up. That means this will likely be the last contract he signs and will be with the Hawkeyes until his retirement.
With the start of the season, Ferentz's potential contract extension got lost in the action. Even though there was never any doubt that he would coach anywhere except Iowa, he can head into the rest of the season knowing he has nine more years coaching the Hawkeyes.
This article originally appeared on