Hawkeyes Football: Iowa Moves Up in This Week's AP Poll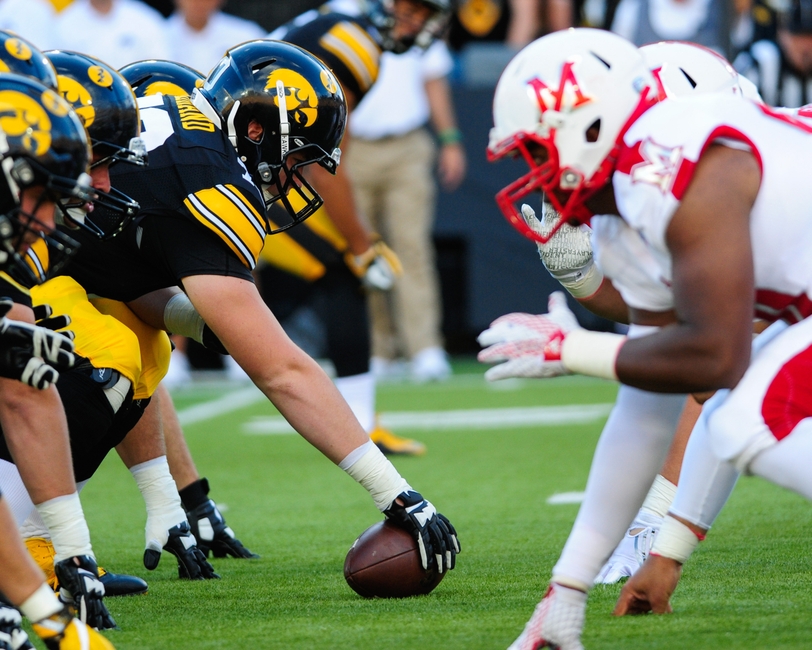 The Iowa Hawkeyes have moved up in the AP Poll following their week one victory
Following an eventful first week of college football that featured four top-11 teams getting beat and then #9 Tennessee nearly losing to Appalachian State, the AP Poll and Coaches Poll are just as eventful. The Iowa Hawkeyes started the season #17 in the AP Poll and #15 in the Coaches Poll, however they moved up in each following a 45-21 victory over Miami (OH) in week one and a couple of teams ahead of them struggling.
Surprisingly, the Hawkeyes only moved up to #16 in the AP Poll, but they did move up to #10 in the Coaches Poll. It wasn't that Iowa's victory over Miami (OH) was extremely impressive, rather they won big and it seemed like they'd move up more by default with teams ahead of them struggling or losing.
The AP Poll doesn't have a ton of meaning, but it does give us a way to gauge how teams may be ranked in the College Football Playoff Poll later in the season. However, following one of the craziest AP Polls in recent memory, that notion may not be true anymore.
Unranked Wisconsin barely snuck by then #5 LSU and unranked Texas beat then #10 Notre Dame in overtime, but each had one of the biggest jumps in the poll that many have ever seen. Wisconsin is now #10 in the nation, the Hawkeyes host the Badgers in late October, and Texas has jumped to #11. Both wins were impressive but it seems like voters are jumping the gun following a week one victory.
1 Alabama Crimson Tide 1-0
2 Clemson Tigers 1-0
3 Florida State Seminoles 1-0
4 Ohio State Buckeyes 1-0
5 Michigan Wolverines 1-0
6 Houston Cougars 1-0
7 Stanford Cardinal 1-0
8 Washington Huskies 1-0
9 Georgia Bulldogs 1-0
10 Wisconsin Badgers 1-0
All the Hawkeyes can do is keep playing who is on their schedule and beating the bad teams easily. The Hawkeyes will keep moving up the Polls as the season goes on and more teams start to lose. Although, until the Hawkeyes tough middle part of the season, they won't make significant moves up the AP Poll. Their main goal as of now is to not get upset, leading to them crashing down the Polls.
The Hawkeyes will try to add to their résumé this weekend against rival Iowa State.
This article originally appeared on