Have Derek Barnett and UT only scratched the surface what's to come up front?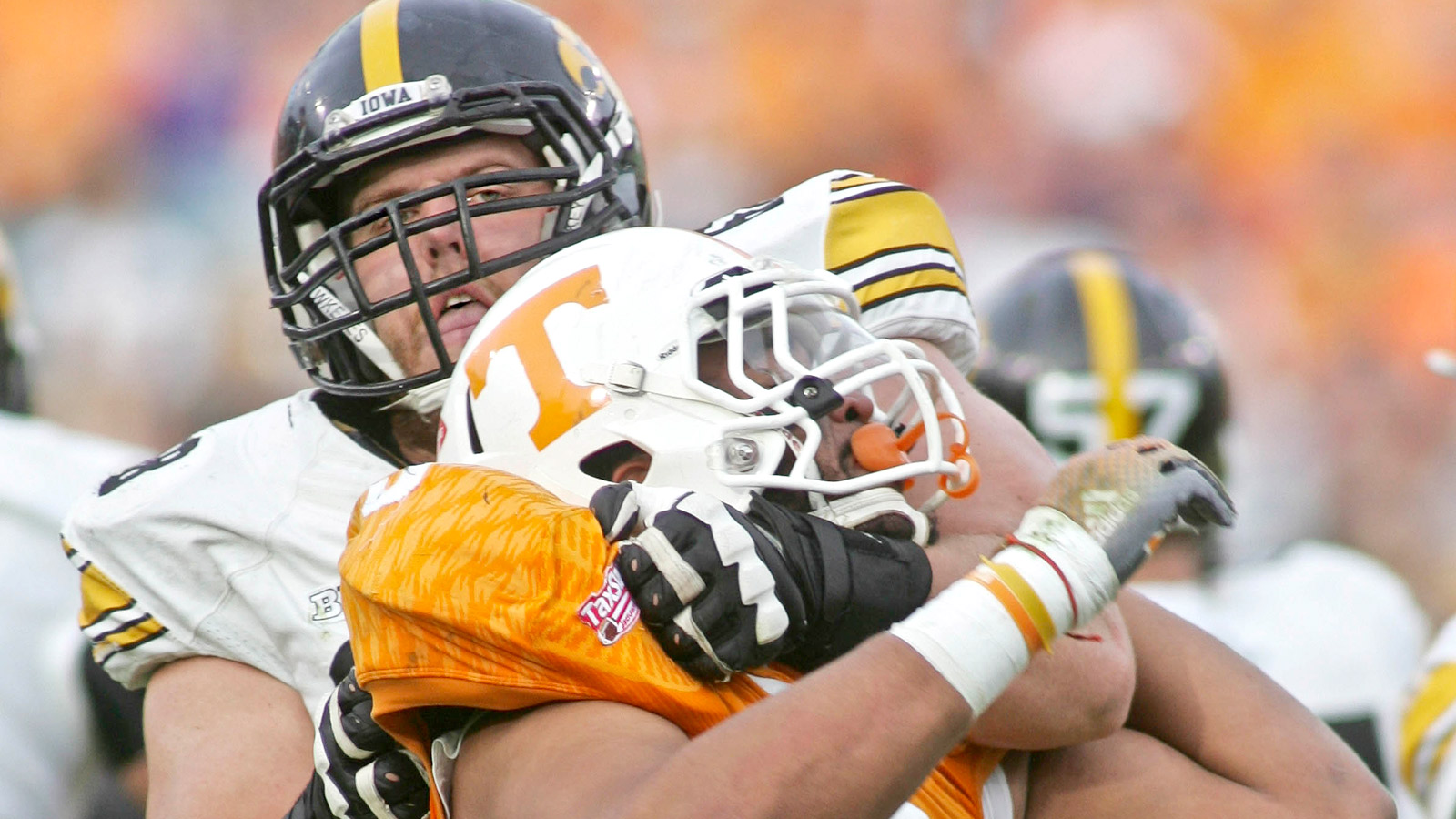 The conclusion of the 2014 season was a high note for Tennessee, as they dismantled Iowa 45-28 in a game that was never in doubt for the young Volunteers.
The game featured an intriguing matchup of Freshman All-American Derek Barnett at defensive end against consensus All-American, Outland Trophy winner, and eventual number five overall pick in the 2015 NFL Draft, Brandon Scherff at offensive tackle.
Judging from that game, you wouldn't be able to tell which player was about to conclude his career and jump to the NFL and which had only begun his college journey.
Barnett played so well, The Tennessean questions whether Washington viewed the tape before using their first round selection on Scherff.
From the sounds of it, Barnett has no intentions of taking the offseason lightly either. When asked what his offseason goals would be following the TaxSlayer Bowl victory Barnett said: "Get stronger and get faster."
Tennessee will be adding to the depth up front this season with highly touted prospects Kahlil McKenzie, Shy Tuttle, Andrew Butcher, Kyle Phillips and Darrell Taylor – all of whom were considered either four or five-star prospects coming out of high school.
If Barnett makes good on his offseason goals, one or more of the incoming freshman could be the next Freshman All-American to dominate as the season comes to a close.
(h/t The Tennessean)