Harbaugh's latest recruiting catch comes from Canada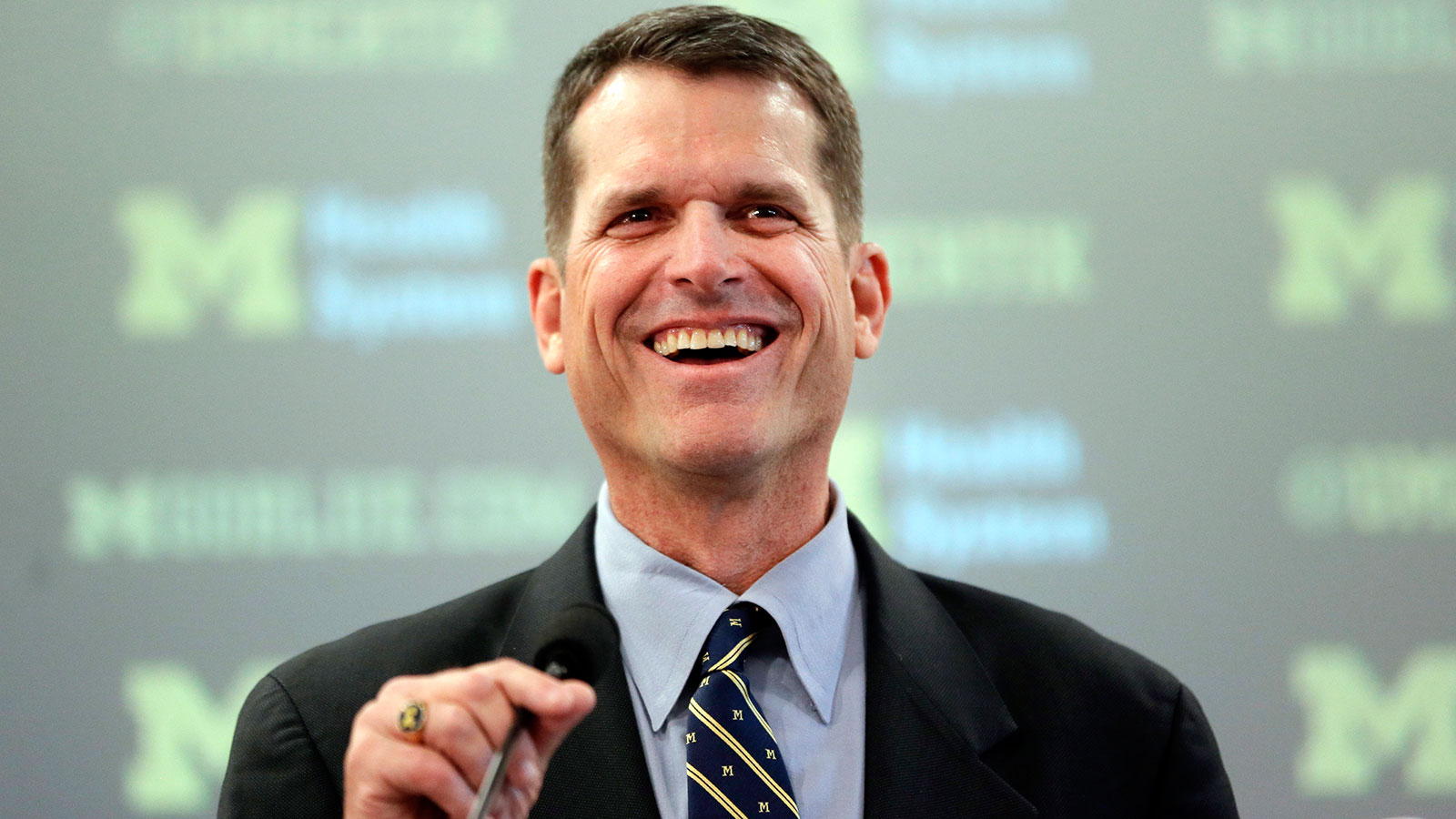 With a camp tour that crossed the country in June, Jim Harbaugh has already made a habit of collecting under-the-radar recruits in his first year as head coach of Michigan football.
Tuesday he redefined just what that terms should mean. How so? Because while we often use that it on players who are two-star recruits or even three-stars who have yet to attract many offers from Power Five schools, Benjamin St-Juste takes "unknown" to a new level.
A Canadian cornerback from Montreal who preps at Cegep du Vieux, St-Juste has no rating from Scout.com nor any of the other major services yet (as noted by MGoBlog).
Even his class — 2015? 2016? — was in question when The Michigan Insider first broke the commitment Tuesday morning, but St-Juste later explained he has graduated from high school in Canada but still needs more credits to be eligible per the NCAA.
"As soon as I get eligible, I will be playing for Michigan," the player said.
By now you might be wondering how Harbaugh and Michigan even found out about such a player, but that one is easier to explain: He camped in Ann Arbor last week.
That is where Harbaugh and staff got a good look at him and decided he is Michigan material — be it now or in the future.
"Right now I know I've got a lot of work to do at school because I know they want me as soon as possible, so I'm working on that," he told TMI. "As soon as I get my stuff done, I'll be playing for Michigan."
(H/T The Michigan Insider)
#Michigan has picked up a commitment from Montréal (QC) Cégep du Vieux cornerback Benjamin St-Juste (@BenjWolfpack24). Could be 2016 or 2017

— Brice Marich (@BriceMarich) June 23, 2015
Last day of football tomorow in Michigan〽️🏈 #ExposureU #MichiganWolverines

— Benjamin St-Juste (@BenjWolfpack24) June 17, 2015