Happy Daksgiving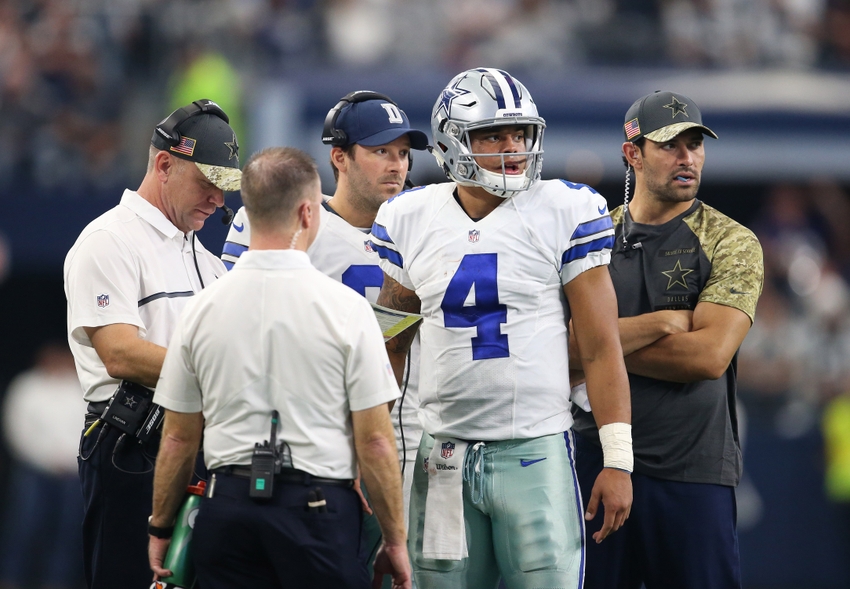 Happy Daksgiving – where we get to watch Dak Prescott play football on a Thursday afternoon.
Dak and his 9-1 Cowboys will host the 6-3-1 Redskins in the annual Thanksgiving Day game in Dallas. Kickoff is set for 3:30 Central on FOX.
Since the Cowboys always play on Thanksgiving, this should make for an annual tradition for Mississippi State / Dak Prescott fans….unless you were already a Cowboys fan I guess.
Next year we'll have an unusual double dip. First Dak will play for the Cowboys in the afternoon and the Egg Bowl will be played on Thanksgiving night once again. Same story in 2018.
There's not much to be thankful for as a Mississippi State fan this year. The football team has been a disappointment, Quinndary Weatherspoon just went down for the year and Scott Stricklin left for Florida. But Dak Prescott has been the lone bright spot of this fall for State fans.
Hopefully our luck will turn around on Saturday with an Egg Bowl win. If not, we'll be left with rooting for Dak in the NFL and women's basketball.
This Thanksgiving I'm thankful for my family, Hillary losing the election and Nashville Hot Chicken from KFC. My Christmas wish list includes: rain, my nieces' two front teeth, my kids to behave on the trip home from Grandma's house and bag full of cookies.
The next 15 words are brought to you by FanSided, who requires each post to have 250 words.
More from Maroon and White Nation
This article originally appeared on