Auburn's Malzahn reveals his successful recruiting pitch to Muschamp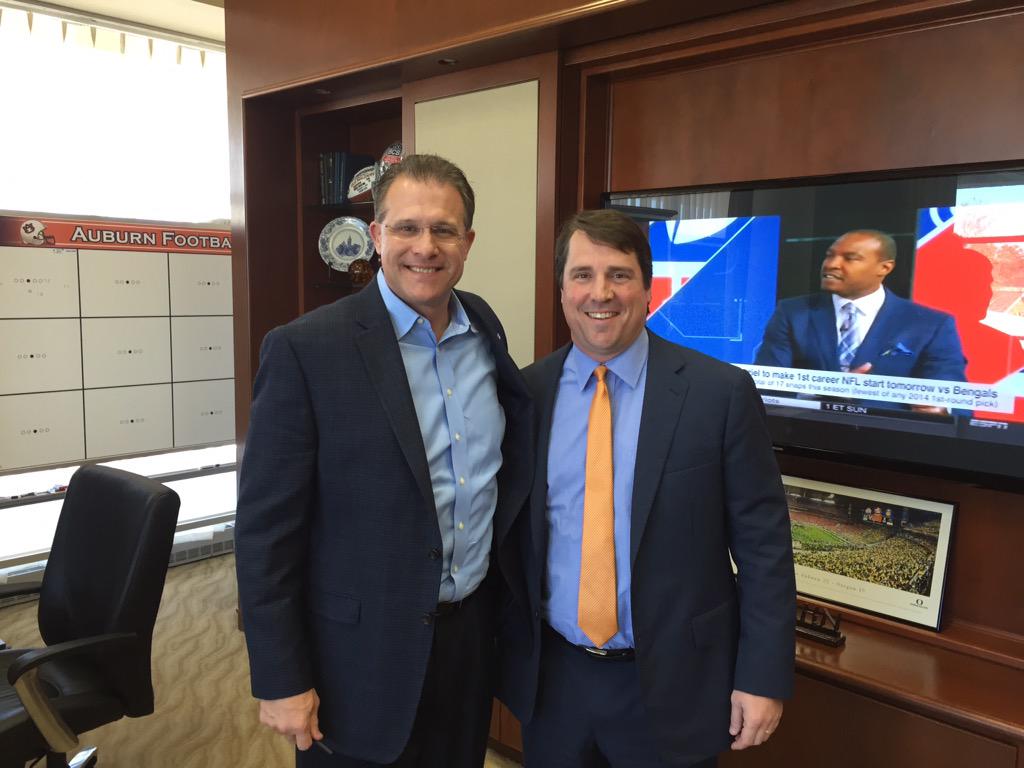 Less than a month after being fired as the head coach of the Florida Gators, Will Muschamp landed at Auburn as their defensive coordinator, as well as securing a salary that would make most head coaches jealous.
During the time Muschamp was unemployed, several SEC teams, including South Carolina and Texas A&M, battled it out for his services. So what ultimately sold Muschamp on Auburn? Auburn head coach Gus Malzahn recently revealed his pitch to Muschamp that swayed his new coordinator.
"When I decided to make a change after the Alabama game, you look at who is out there," Malzahn told the Sirius XM's College Sports Nation. "It was about that time he was a guy I wanted. He was trying to figure out everything and what he wanted to do, so I was pretty patient."
"I flew to Gainesville late one night, we sat down and I tried to sell the vision of, hey, we've had one of the most productive offenses in college football the last nine years. He's the best defensive mind in all of football and I think if you combine those two we've got the chance to do something special. Then you add the fact he's been to Auburn before, his family likes it there, I thought it was a win-win and so we're blessed to have him as our defensive coordinator."
The best offense combined with the best defense obviously sounds like a winning combination that Auburn hopes will carry them to the SEC title in 2015. The media appears to be buying in to the hype, as they recently voted the Tigers to win the SEC Championship.
If the Tigers ultimately win the league and land in the College Football Playoff, much of the credit will belong to Malzahn on selling Muschamp toward the goal of combining their expertise to create the balanced football team both coaches have searched for during their years apart.