Giovani Bernard has a torn ACL. What's next?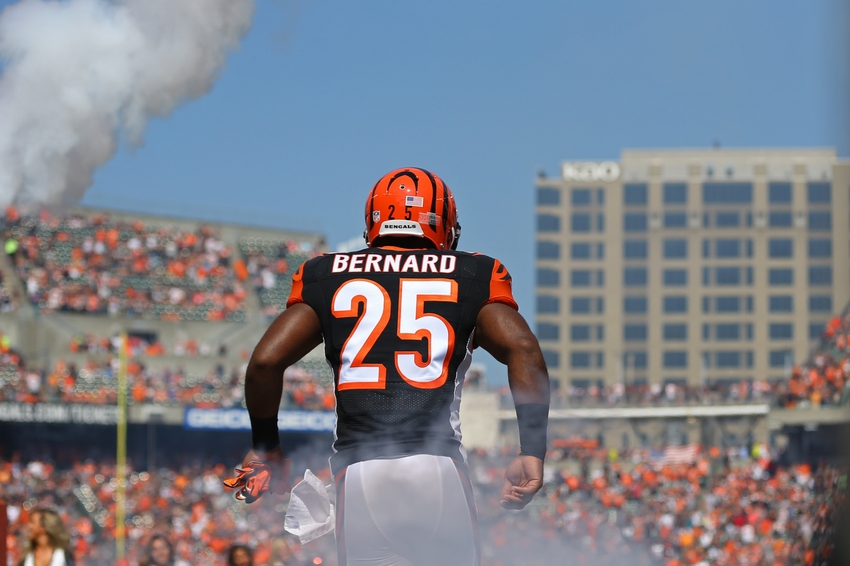 Giovani Bernard tore his ACL in the Week 11 loss to the Buffalo Bills. What is next for the former Tar Heel?
The Cincinnati Bengals were dealt a couple crushing blows on Sunday. A team already struggling to get to .500, lost their pro bowl receiver AJ Green to a torn hamstring.
The Bengals also lost one of the most beloved Tar Heel football players ever, Giovani Bernard to a torn ACL.
While it is not the first time he has torn his ACL, it is the first time it has happened on his left knee.
Tar Heel fans will remember he tore his ACL during the third day of practice of his freshman season, causing him to redshirt his freshman campaign. Arguably his most memorable moment came on a 74-yard punt return his sophomore year against NC State, that put the Heels ahead with 13 seconds left in that game.
The Bengals were already looking like a long shot for the playoffs at this point. The loss of such a big weapon in Bernard dampens the outlook on the rest of this season.
As stated earlier the Bengals also lost Green yesterday for the season. The Bengals will be looking to find out what they have at wide receiver, and receiving backs. Already this season they have lost two of their top four receiving threats.
As for what this holds for the Bengals at running back, we know it will increase the load for Jeremy Hill. While Hill has the number one beside his name on the depth chart, the Bengals love to utilize both of them both.
Bernard is known for his great ability to catch out of the backfield as well as his running ability.
This will also raise the workload for Rex Burkhead, the third string running back.
This injury should not hurt the future of Giovani Bernard though. Bernard signed a three-year, $15 million dollar contract this offseason, which locks him up until 2019.
Gio has also proven he can recover from an ACL injury. With this injury being on the opposite leg, look for Gio to make a full recovery. Remember, he is only 24 years old, he is young, and he is a hardworking guy.
The NFL certainly has not seen the last of Giovani Bernard's good games.
More from Keeping It Heel
This article originally appeared on