Georgia Tech's Paul Johnson thinks the recruiting process should be simplified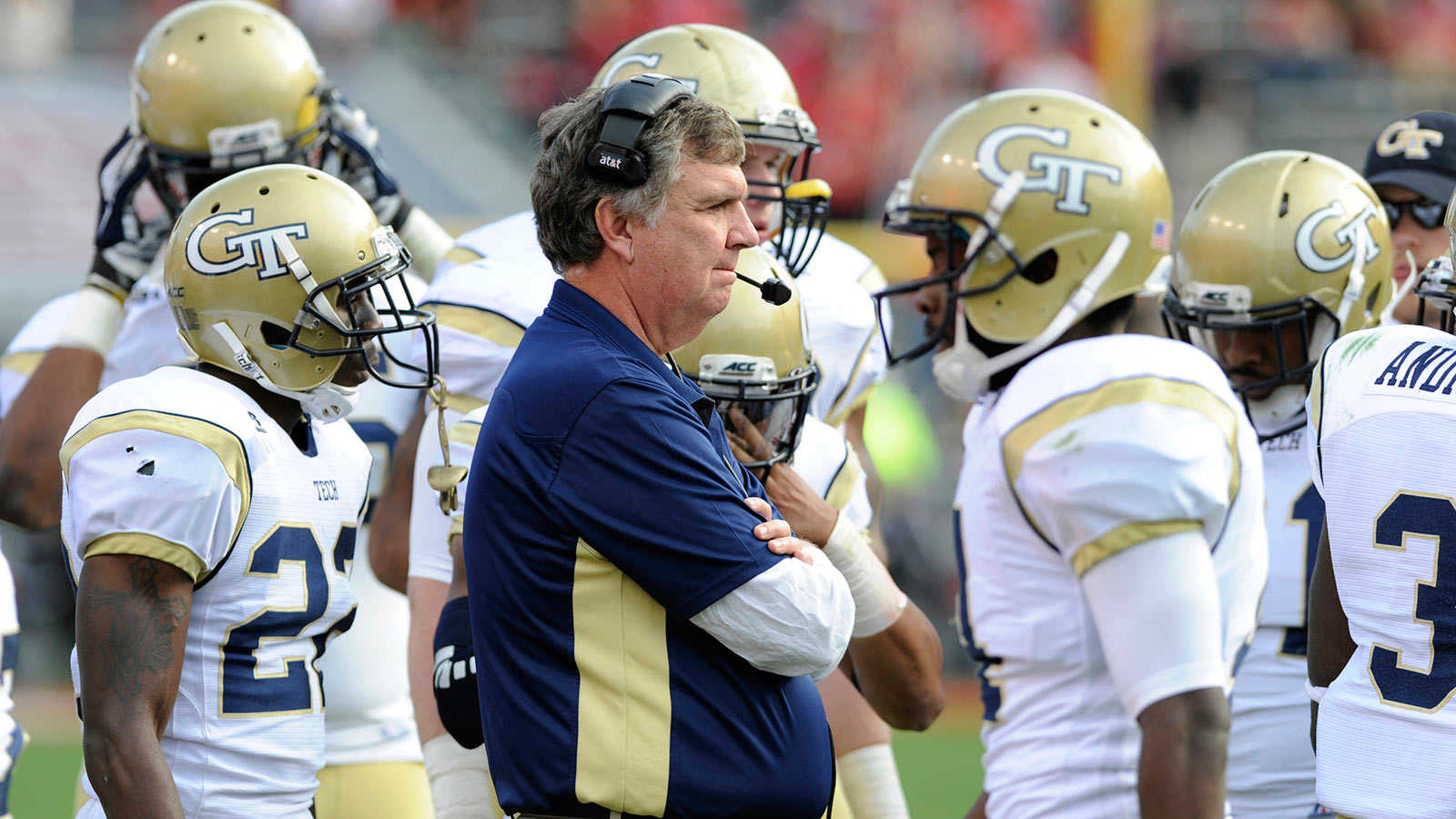 With spring football in the past, the focus now turns to recruiting. Georgia Tech head coach Paul Johnson, who's charged with bringing in a fresh crop of Yellow Jackets, was asked by Michael Carvell of the Atlanta Journal-Constitution about his stance on a handful of recruiting topics.
"I think the recruiting process could be so simplified," Johnson told the Atlanta Journal-Constitution, after being asked about LSU's recent penalties. "I don't know what could be the argument with 'Hey, everybody has 85 scholarships. You can sign up to 25 per year to get to your 85. And you sign whenever. Once you get your 25, you stop.' And the date goes until Feb. 5. So if a kid wants to wait until Feb. 5, which is the signing date now, they can wait—if they're good enough."
As for the current signing-day format, Johnson gets a good laugh out of it. According to what he told Carvell, coaches know its a mere song and dance that the media falls for.
"I get a pretty good kick out of all the announcements," Johnson said, per the Atlanta Journal-Constitution. "Through the years, I've seen kids come here who were committed since August. They will have their hat ceremony and put five hats out like they're trying to decide. And all the coaches knew where they were going for three months. But the media buys right into it. And I've got no problem if the kid wants his moment in the sun. But it can be chaotic on the other end. To me, if you do it early, you stop the deceit on both ends."
Perhaps those in power catch wind of Johnson's comments and a couple common sense changes are made.
(h/t Atlanta Journal-Constitution)
Photo Credit: Liz Condo/USA TODAY Sports