Georgia's defense plays great, offense struggles, this is nothing new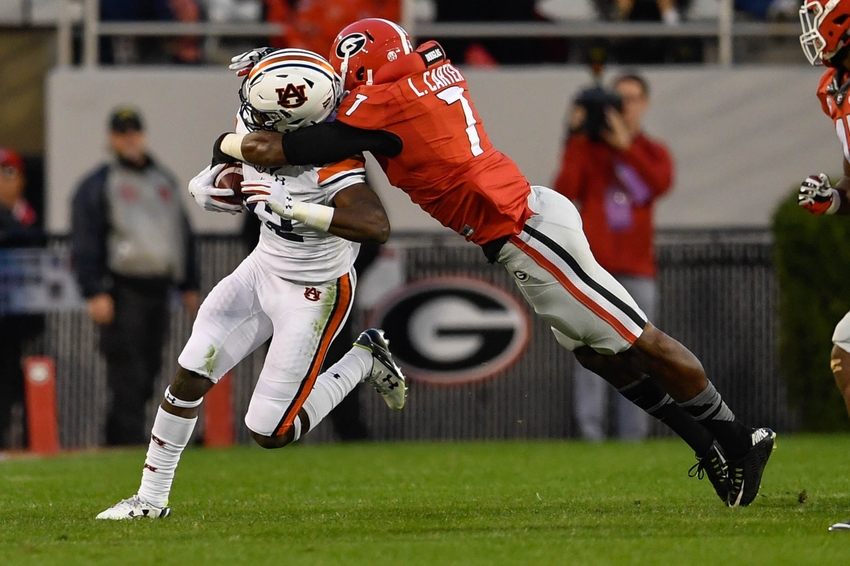 After 10 games in 2016, Georgia's defense is one of the best in the SEC, but the offense struggles to score and win ball games.
After many years of the offense lighting up scoreboards to compensate for defenses who had trouble stopping non-power-five schools, Georgia's defense has reversed the roles over the past two seasons.
Since Mike Bobo left Athens to coach Colorado State, Georgia's offense has gone into a steep decline. Gone are the days of 35-plus point games every week. In 2013 and 2014, Georgia averaged 39 points per game. In 2015 and so far in 2016 Georgia averages only 24.34 points.
Fortunately for Georgia, the defense has been pretty good these last two years. They improved a ton in 2015 and in 2016 they are one of the SEC's best. In these last two years they've averaged 20 points per game.
But before that, when Georgia's offense was nearly unstoppable, Georgia's defense allowed 24.84 points per game. That was the narrative for Georgia's teams from 2007-to-2014, great offenses under Bobo and tissue paper defenses under Willie Martinez and Todd Grantham.
Just like how Georgia's inability to score on offense has kept them from winning more games in 2016 and probably kept Georgia from winning at least an SEC East championship in 2015, the defense kept Georgia from winning championships from 2007-to-2014. 2007, and 2011-through-2014 all could have been championship teams with at least a little bit better defenses.
Nine times from 2008-to-2014 Georgia scored at least 30 points in a loss. When a team scores 30 points they should be winning games, but the defenses of those years couldn't hold the opponents under 30.
Role Reversal
But it gets even stranger when you look beyond 2007. For Mark Richt's first six seasons it was the offense that struggled while the defense won all the games.
From 2002-to-2004 Georgia averaged 34 points per game, but it should be noted that the defense scored several touchdowns in that span of time. Georgia only allowed 18.03 points per game in those three seasons.
In 2002 particular, Georgia needed a defensive score to beat South Carolina, a pick-six almost lost the Alabama game and an interception along with a dropped-wide open pass lost the Florida game. The Bulldogs only scored a combined 56 points in their five regular season losses from 2002-to-2004. Georgia only allowed a combined 96 points in those same five games.
That's an average score of 19-11. Not exactly a loss you can pin on the defense.
Missed Chances
Just think of the championships Georgia has missed out on since 2002 all because Georgia could not combine a great defense with a great offense. The defenses in Richt's early years needed to hold teams to under 20 points. The offenses in his latter years needed to score 30, and now the defense in Kirby Smart's first year is right where Richt's was around 2003.
Just when Georgia's offense began to light up score boards, the defense fell apart after then defensive coordinator Brian VanGorder left. And just as soon as Mike Bobo leaves, the offense falls apart and the defense becomes great again.
Is there anything more frustrating than that?
More from Dawn of the Dawg
This article originally appeared on