Georgia Football: What needs to be improved in the off week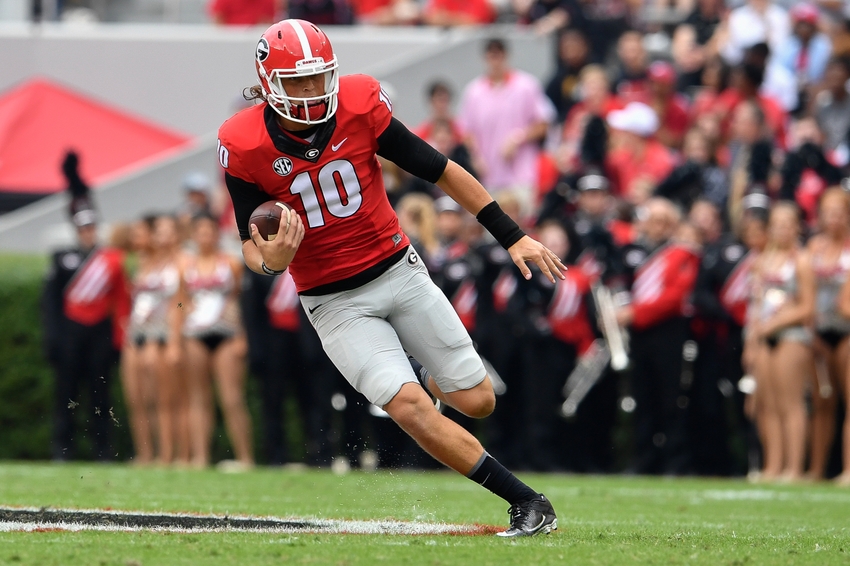 Georgia Football coming off of a demoralizing loss to Vanderbilt, but the Bulldogs have an off week before they play the Florida Gators.
A good thing about losses like this coming before an off week is that there is no mystery as to what needs to be worked on and a team has two weeks to prepare. But the Georgia Bulldogs have a lot to work on in the next 11 days before they travel to Jacksonville.
Getting healthy
A few Bulldogs are banged up right now and a week off will hopefully insure that they are at 100 percent when Georgia meets Florida.
Nick Chubb and Sony Michel entered the season rehabing injuries that have to be effecting them in some way.
After four rough ball games for Juwaun Briscoe, he was benched at cornerback in favor of Deandre Baker. But before the Vanderbilt game, Baker was injured thrusting Briscoe back in the starting role. Baker played well against Tennessee and South Carolina and was winning over fans quickly before his injury.
Getting those three at their healthiest against Florida will be a huge bonus for the Bulldogs.
Finding an Identity on Offense
Right now, Georgia can't decide what they want or need their offense to be.
Against Missouri, Georgia spent most of the game in the spread and let Jacob Eason attempt over 50 passes. When the Bulldogs played South Carolina, they relied on a power running game and nearly had three different running backs run for 100 yards. And against Tennessee, Georgia was able to play with a lot of balance.
That's three different identities that Georgia was able to pull off in three games. But against Vanderbilt, Georgia went with a power run style and was beaten because of it. That style didn't translate to success against the Commodores and they never adjusted.
With the extra week, Georgia needs to figure out what identity they should take on against the Gators and execute. But they should also have a backup plan, there was no backup plan against Vanderbilt. Georgia needs to be able to switch styles of one isn't working versus the Gators.
Get Tougher on the Offensive Line
What hasn't been said about the offensive line so far in 2016. They haven't been a very good unit, they're unable to open up lanes for two of the best running backs in the SEC and they've given up too many sacks so far.
The unit is a makeshift line, made up of a transfer and some former defensive players. Players are out of their normal positions because of deficiencies. This group is not going to get much better this year, we fans should realize that. But they can get, tougher and meaner.
Jim Chaney and offensive line coach Sam Pittman need to get that group to play with more pride and intensity. If they can't be a good unit, there's no reason why they can't at least look the part. They did against South Carolina and Tennessee, and while Florida's defense is much better, the offensive line needs to show up to Jacksonville with the confidence that they had in those two games.
Get Cleaned Up
Penalties, confusion and personnel issues plagued Georgia's loss Saturday. The Bulldogs were penalized eight times, burnt timeouts to make the offense understand the play calls, and on a few occasions took the field with either more or less than 11 players.
Florida will prey on that, even if they aren't the cleanest team themselves. If the Gators show up to the World's Largest Outdoor Cocktail Party a more organized team and Georgia doesn't, it'll be a long afternoon again for the Bulldog Nation.
More from Dawn of the Dawg
This article originally appeared on