Georgia Football: Redemption and Revenge vs Auburn, How Sweet it Is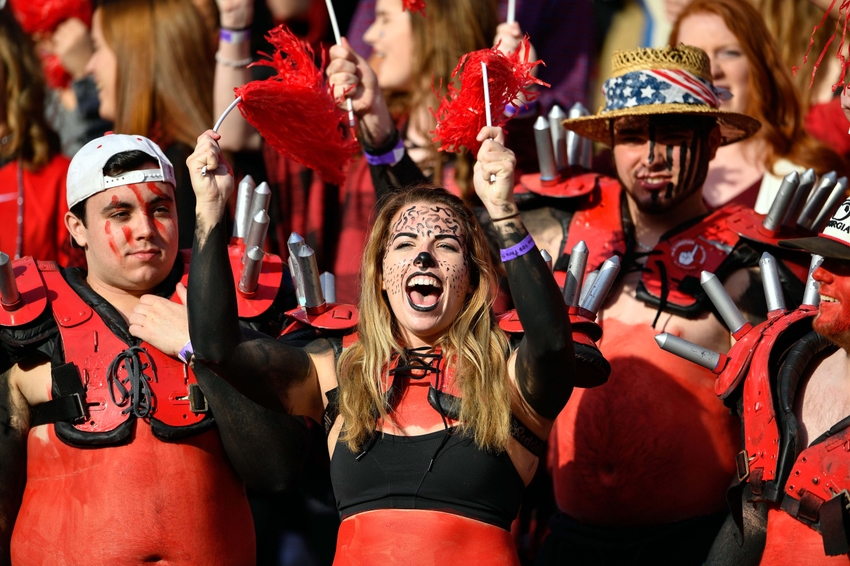 The Georgia football program has been running as smoothly as a tractor in a mud bog on offense this year, but against Auburn that was good enough to play spoiler for the Tigers.

13

7
Remember back in 2013, when Georgia thought they had completed an improbable comeback against Auburn at Jordan Hare stadium? And then, Auburn quarterback Nick Marshall threw a 73-yard touchdown pass to sophomore wide receiver Ricardo Louis to seal the win for the Tigers.
The "Prayer at Jordan Hare" (as it came to be known) kept the then No. 7 ranked Tigers squarely in the SEC title conversation, while all but ending any chance Georgia had at playing in Atlanta that year.
Welcome to some sweet revenge, Georgia fans.
The No. 9 ranked Auburn Tigers (7-3, 5-2 SEC) came in to Sanford Stadium as huge favorites (the biggest home underdog number for Georgia in over 20 years at 10.5 points), and had a chance to make the Iron Bowl against Alabama count for all the SEC West marbles in two weeks.
Auburn vs Georgia Live Stream: Watch Tigers vs Bulldogs
No one gave Georgia (6-4, 4-4 SEC) a shot. Most fans didn't give them a shot. Vegas didn't give them a shot. Gary Danielson certainly didn't give Georgia a shot.
Yet somehow, this scrappy, held-together-by Elmer's-glue team, managed to find a way to win. It wasn't pretty. The offense still looked anemic, but the defense came to play and absolutely smothered Auburn's vaunted run game.
A 34-yard pick-six by Maurice Smith tied the game at seven, and then two Rodrigo Blankenship field goals gave UGA the lead for good.
(Side note: Scholarship time for Blankenship? Yeah..let's do that.)
Goodbye SEC West title. Goodbye playoff hopes. Goodbye Auburn.
The win was not only revenge against a team the Bulldogs love to beat, but it also ensured Georgia's 19-year streak of going to bowl games will make it to 20. Mission accomplished? To a degree, yes.
Georgia now has a breather of a game (hopefully) against Louisiana-Lafayette, and then the season finale against Georgia Tech, and a little Clean, Old-Fashioned Hate. It's conceivable that the Dawgs could finish the season with eight wins, and top it off with a ninth in a bowl game.
Nobody thought that number of wins was possible three weeks ago when Georgia left a steaming pile of bulldog dung on the field in the loss to Vanderbilt on homecoming weekend.
Want your voice heard? Join the Dawn of the Dawg team!
Kirby Smart lost a heartbreaker and an embarrassment to his first two rivalry games against Tennessee and Florida. The win over Auburn takes a little of that sting away. Beat Georgia Tech and you are 2-2 in the four most important games of the year in your first season.
Keep the faith, Dawg fans.
More from Dawn of the Dawg
This article originally appeared on