Georgia football: MVP's from the Bulldogs win over Louisiana Lafayette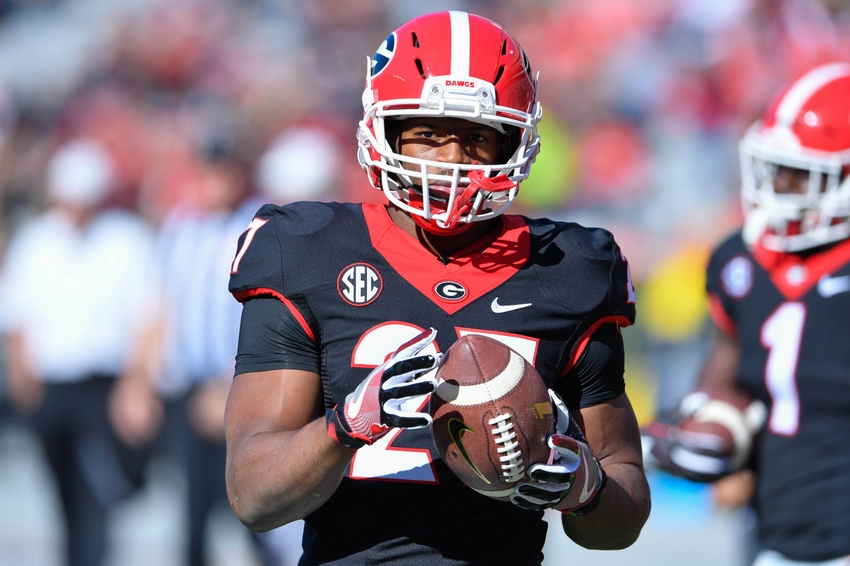 Isaiah McKenzie
The Human Joystick was at his best today. He made plays in the run game, passing game and special teams.
McKenzie opened the game with a 55-yard touchdown run on a reverse with a fake hand-off to Chubb. After the defense stopped Lafayette on a third down, McKenzie returned a punt 82 yards to the end zone. In the third quarter, he caught a 26-yard pass from Eason to put Georgia inside the 5-yard line.
Without McKenzie, who knows how the game could have gone. He scored the two opening touchdowns and made one of the biggest catches of the game. The heavy winds kept Georgia from building a deep passing game. And Georgia hasn't tried to develop a mid-range or short passing game this season.
The Bulldogs may have scored much less than 35 points without the Joystick.
Nick Chubb
Besides McKenzie, Chubb was the most important player on Saturday. He had 16 carries for 106 yards with a touchdown and one 49-yard touchdown reception.
Chubb was just too tough, strong and fast for Louisiana Lafayette to handle. He powered his way for positive yardage and sprinted through gaps throughout the afternoon. On his 49-yard touchdown catch, he caught a short pass and simply outran everyone else. One player was on his tail, but with each stride Chubb just kept getting farther away until he reached the goal line.
More from Dawn of the Dawg
Chubb has had a difficult season in 2016. New offensive system, a bad offensive line and questionable play calling has kept Chubb from looking like his former self. But against the Ragin' Cajuns, Nick Chubb was able to show that he is still just as great as he's always been.
This article originally appeared on