Georgia Football: Back in black for the first time since 2009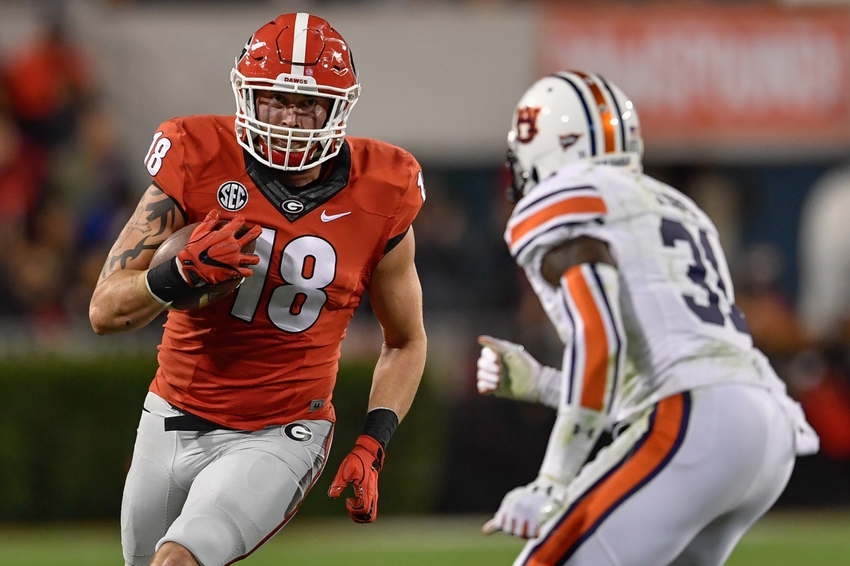 On Tuesday, Georgia football announced that fans were encouraged to wear black against Louisiana Lafayette, later in the week the new black jerseys were shown off online.
The wait is finally over. No more "we should do it this year" or "they might surprise us today". Tomorrow afternoon, in Sanford Stadium, Georgia football is back in black.
We had gotten hints throughout the summer that a Georgia would bring back the black jerseys in 2016. Back in July, 2017 4-star linebacker K.J Britt said on twitter that Georgia would wear black jerseys this fall.
Then there was the Greg McGarity interview from August where he not only said that Georgia would wear black this year, but that the team already had the jerseys and that blackouts would be an annual occurrence from here on out.
But as Georgia's season went south, the color of the jersey became an afterthought. Many people forgot about the rumors, as concerns shifted to just being able to beat Vanderbilt and Kentucky.
Some thought it wouldn't ever happen again. After all, the last two times Georgia wore alternate uniforms, the Bulldogs lost in embarrassing fashion.
In 2011, Georgia fell 35-21 to Boise State in the Georgia Dome wearing red pants and silver helmets. In 2009 against Florida, Mark Richt surprised the team and fans with black helmets and pants, Georgia lost 42-14. And in the last blackout in 2008, Georgia lost 41-30 to Alabama after trailing 31-0 at halftime.
More from Dawn of the Dawg
But the team stuck to plan laid out in August to blackout the Louisiana Lafayette game. Now the Bulldogs Nation and fans around college football can once again see one of the coolest sights in football; 93,000 fans all wearing black.
In 2007 versus Auburn, and 2008 versus Alabama Sanford Stadium looked like a black hole from above. Inside the stadium the scenery changed from the normal red.
It has been eight long years. The delay and concern is understandable, but it's time. Fans have been asking, players have been asking, recruits have been asking. It's good to know that those requests have not fallen on deaf ears. Tomorrow, the Georgia Bulldogs are back in black.
This article originally appeared on