Georgia Fans: Don't Panic, it's too early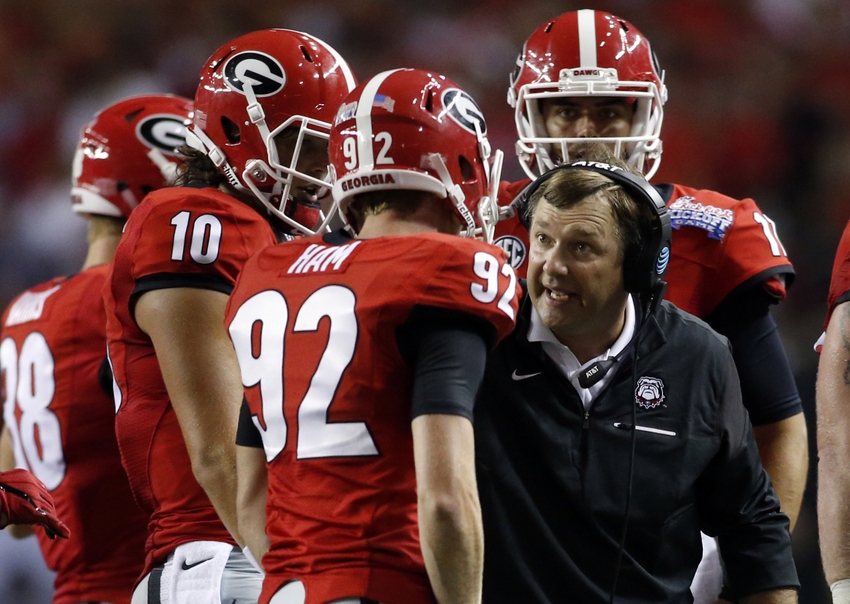 After a scary performance against Nicholls State, there is an uneasiness around Bulldog Nation. However, Dawg fans shouldn't panic.
Oh, how a week changes things. After the first week of the season, it was smooth sailing in Athens. Georgia had just come off a 33-24 win against North Carolina and looked impressive while doing it.
Georgia flexed its muscle in the run game, as running back Nick Chubb ran for 222 yards. True freshman quarterback Jacob Eason had a respectable debut. Georgia's defense was relatively successful in shutting down a potent North Carolina offense.
Not to mention, Georgia's SEC East foes struggled. Tennessee got outplayed by Sun Belt foe Appalachian State, and Florida squeaked by UMass 24-7. Many labeled Georgia as the most impressive team in the East, sizing them up as a major contender for the division crown.
And then the mighty Nicholls State Colonels came to town. The Georgia team that won the line of scrimmage against a respectable ACC foe the week before was manhandled at home by a FCS team. A FCS team that has won three games in the past two years, mind you.
In an absolute flip-flop of Week 1, Georgia was the one that struggled against an inferior opponent, while others in their conference picked up quality wins. Tennessee picked up an impressive win against Virginia Tech, and Florida decimated Kentucky.
This week, as Georgia prepares for Missouri, there is a sense of uneasiness around the Bulldog Nation, almost a panic. It's for good reason. Georgia played poorly Saturday.
From poor line play, to dropped passes, to special teams gaffes, Georgia did not look like a team ready for the biggest stages in college football. Some may rightfully ask, "How can a team that barely escaped against a team like Nicholls State contend for an SEC Crown?"
It's a good question, but it is a question that could be asked about Tennessee when they struggled against App State or Florida against Mass. The good news is that we have yet to see what Georgia can do when they execute and play well. Their flaws are fixable.
As with any young team, more than likely, we will continue to see inconsistency from Georgia.
More from Dawn of the Dawg
However, with SEC play looming for the Bulldogs, their problems need to be addressed sooner rather than later. Missouri hosts Georgia on Saturday, and then Georgia enters the meat of its SEC schedule. After Georgia makes a trip to Oxford on September 24, the Bulldogs host Tennessee on October 1.
In three weeks, we will be able to look back and see a truer identity of this football team, as well as their strengths and weaknesses.
If Georgia goes 1-2 or 0-3 over the next few weeks, then we can open up the floor for criticism. However, Georgia is still one of the most talented teams in the SEC East.
Conventional wisdom tells us that Georgia will get their running game on track, Jacob Eason will continue to improve throughout the season and the young defense will continue to mesh. However, until Georgia goes through the gauntlet of their SEC schedule, we will not understand what kind of team they are. For now, it is simply too early to tell.
This article originally appeared on