UGA freshman Allen already has history with teammate on the O-line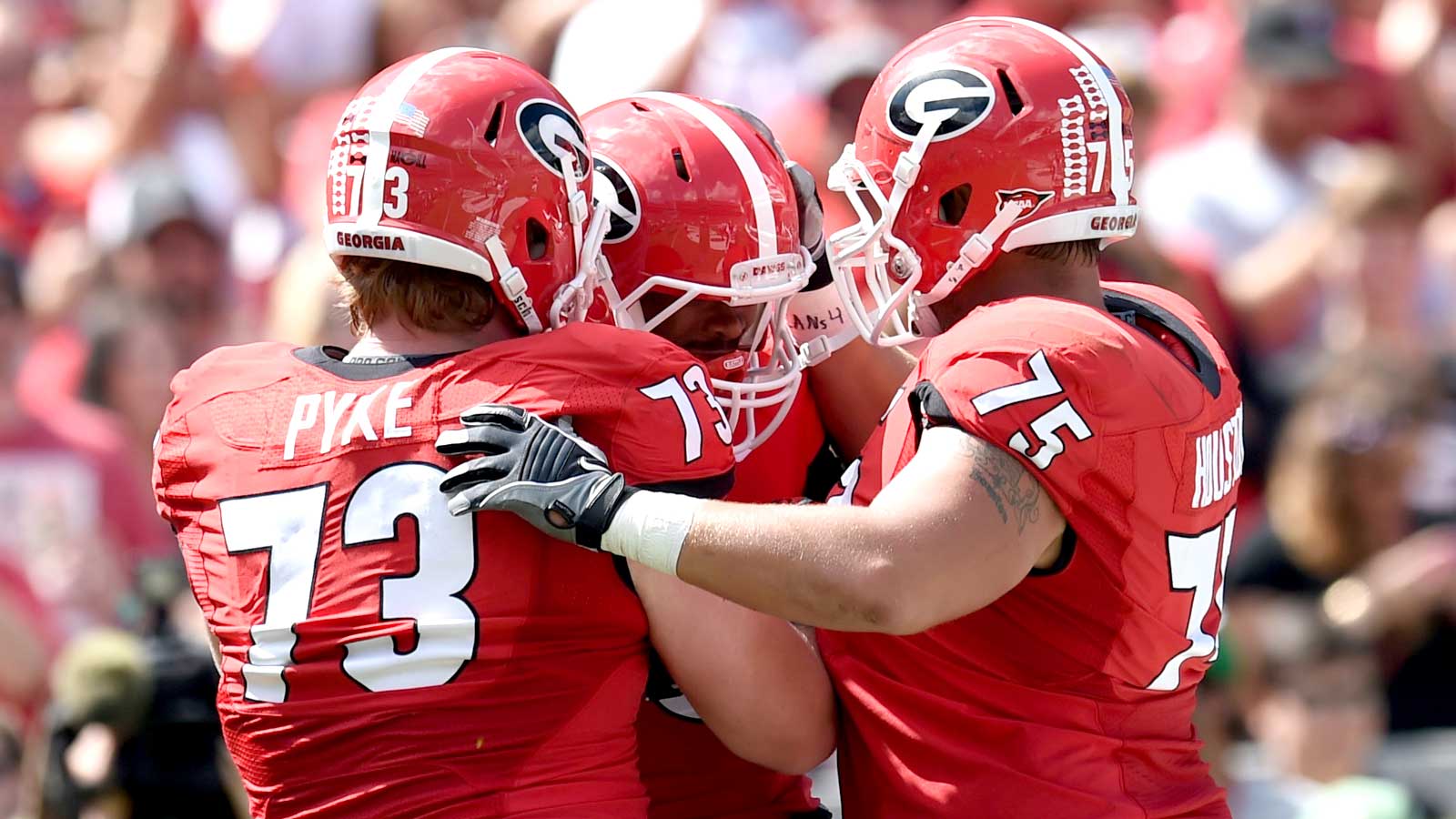 Tipping the scales at 6-foot-6, 300-pounds, Georgia freshman offensive lineman Pat Allen is a hard guy to miss. Allen comes to Athens as a four-star prospect following a stellar high school football career, but Allen didn't dominate the high school field from the get-go.
According to Dawg Nation, Allen had a tough start to his high school career. As a freshamn, his high school coaches put him in at defensive tackle and told him to shoot the gap. Allen did what he was told, the only problem was he lined up against an offensive guard named Greg Pyke.
So what happened?
"(Pyke) blew me up," said Allen. "Every time I see him I make him apologize."
Now that the two both line up for the Bulldogs' offensive line, Allen remembers what Pyke brings to the team and would be wise to learn from the veteran lineman.
"I made the mistake of stepping against him," Allen said. "He was at guard. And I didn't know who Pyke was at first until he blew me up."
Now that Allen knows Pyke and can learn technique and work ethic from one of the SEC's best lineman, prepare for Allen to be the one doing the trucking in the future.
(h/t Dawg Nation)