Georgia Bulldog of the Week: Lindsay Scott, Georgia's first great wide receiver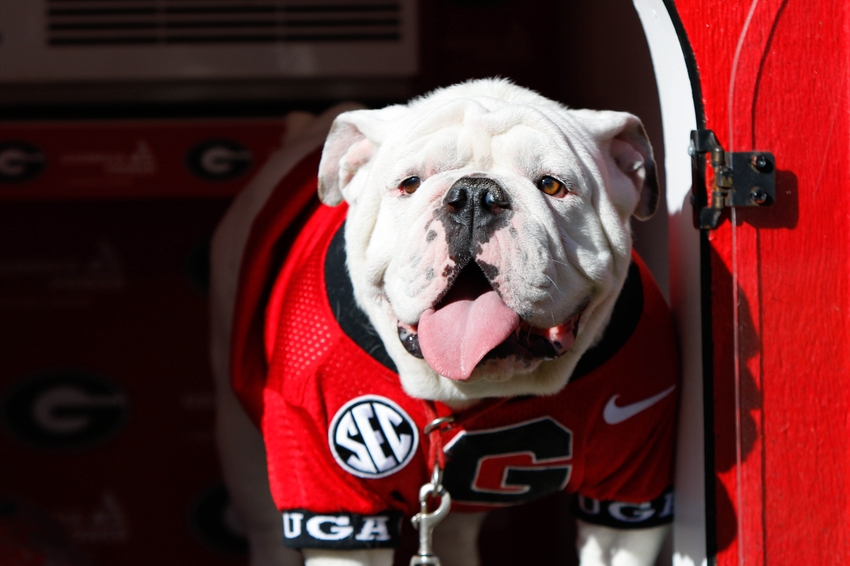 Dawn of the Dawg is starting a new weekly article highlighting the careers of former or current Georgia Bulldog players, coaches, or others around the program.
In the new millennium Georgia has developed a tradition for having great wide receivers. From Terrence Edwards to A.J. Green to Malcolm Mitchell. It's just expected these days that the a Georgia Bulldog team will have a star at receiver.
But that wasn't always the case. Georgia is more traditionally known as a running back U going back to the mid 1970's with Kevin McLee all the way up to the modern era with Nick Chubb. Prior to that, Georgia ran option offenses to great effect.
When people think of a Georgia Bulldog offense, great running games normally come to mind. So much so that the first great receiver in Georgia history often gets overshadowed. It doesn't help his cause that the player in question played with the great Herschel Walker. Make no mistake about it, Lindsay Scott was a great wide receiver.
And he wasn't just great for his time, he wasn't just great to have played in a run heavy offense, Scott was a superstar at wide receiver. Georgia fans and college football fans in general nowadays think of Scott for his game winning touchdown catch and run versus Florida. But produced so much more than that.
The Career of Lindsay Scott
In his four years in Athens, Scott caught 131 passes for 2,098 yards with 10 touchdowns. His yardage is eighth all-time in school history. He started 46 games in his career at Georgia which is tied for ninth all-time with Jon Stinchcomb and Larry Brown.
As a freshman in 1978, he had 484 receiving yards. That was on a Georgia Bulldog team led by running back Willie McClendon who is one of the greatest running backs to ever play at Georgia. In his first two seasons he also accumulated 1,061 yards and one touchdown as a kickoff returner.
In Scott's final two years in 1980 and 1981, playing with Walker, he had a combined 1,102 receiving yards with seven touchdowns. While casual fans see those early 1980's Georgia Bulldog teams with Walker and think he was the only one producing at a high level, Scott was actually excelling as a receiver.
Not to take anything away from Walker, he's still the greatest college football running back of all-time. But Dooley didn't have to hand it off to him every play. He had a star on the outside he could rely on in Lindsay Scott.
Which is ultimately why Buck Belue threw the ball his way deep in Georgia territory against Florida in 1980. If anyone could excel in that situation to save Georgia's undefeated record and their national title hopes, it would be Scott.
Even though his whole career is overlooked, Run Lindsay, run is immortalized as not just the greatest play of Scott's time as a Georgia Bulldog, but as the greatest play in Georgia football history.
More from Dawn of the Dawg
Scott's Bulldogs Legacy
Scott was the favorite target for Buck Belue throughout their careers together. They were the first great quarterback-receiver duo in Georgia football history. Before Bobo to Ward, Greene to Edwards, Murray to Mitchell, there was Belue to Scott.
He was truly the first great Bulldog to play at wide receiver. He arrived and immediately set himself as a star, and when he left he was the greatest to ever play receiver at Georgia. While he has since been surpassed by a few Bulldogs, he was their precursor.
There is a long line of great Bulldog receivers featuring the likes of A.J. Green, Terrance Edwards, Malcolm Mitchel, Andre Hastings, Hines Ward and numerous others. But that line begins with Lindsay Scott.
This article originally appeared on