Gameday Information: 2016 Iron Bowl – Auburn vs. Alabama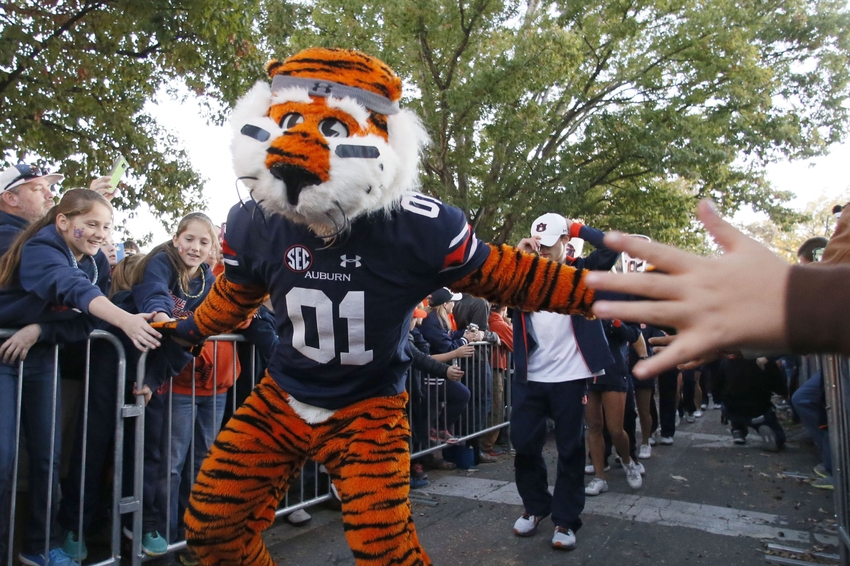 GAMEDAY! Auburn football will look to take down the top ranked Alabama Crimson Tide today in the 2016 version of the Iron Bowl.
Auburn football is out of the running for the SEC West, but that won't diminish the meaning of this game today as the Tigers look to ruin Alabama's perfect season and pick up their ninth win of the season.
Auburn vs. Alabama Game Information:
Who: #13 Auburn Tigers (8-3, 5-2) at #1 Alabama Crimson Tide (11-0, 7-0)
Where: Bryant-Denny Stadium
When: Saturday, November 26 at 2:30 p.m. CT
Where to Watch: CBS
Where to Watch Online: CBS Sports App
Game Announcers: Gary Danielson and Verne Lundquist
Where to Listen: FM 93.9 locally and XM 191 (full listing of radio broadcasts)
Injury News
There hasn't been much reported on Sean White this week, but based on what we saw against Georgia I don't think he'll be ready to play today. As I wrote earlier in the week, it doesn't really matter who plays quarterback for Auburn.
If you knew Sean White was 100 percent then maybe he gives you a better chance, but if he's not healthy then I think Jeremy Johnson is the best option at starter with John Franklin III sprinkled in.
Kamryn Pettway is expected to play today, but who knows how healthy he will be. Hopefully he's had enough time off to be fully healthy for this game because we'll need him.
Wide receiver Marcus Davis has already been ruled out for this game. It's unlikely we see much – if any – of Stanton Truitt.
Fortunately – knock on wood – the defense is healthy and ready to go today.
Gameday Reading
Here are all the articles written by Fly War Eagle and other FanSided affiliated sites throughout the week to help you prepare for today's Iron Bowl game against Alabama:
2016 Iron Bowl: How Auburn Will Beat Alabama
2016 Iron Bowl – Auburn vs. Alabama: Matchups and Prediction 
SEC Football Week 13 Preview and Picks 
Alabama vs. Auburn: 5 reasons the Crimson Tide defeat the Tigers 
Why it Doesn't Matter Who Plays QB for Auburn in Iron Bowl 
What the 2016 Iron Bowl Means for Auburn Football Fans 
Iron Bowl Preview: No. 1 Alabama vs. No. 13 Auburn 
Weather
Even though it's never a good time to be in Tuscaloosa, Ala., it does look like it's going to be a beautiful day there – probably because Auburn is there.
The Weather Channel has it with a high of 62 degrees, which should be the temperature around kickoff. It shouldn't get below 50 degrees until around 7 p.m.
It's supposed to be a sunny afternoon, and has been the norm in Alabama these days, there is zero percent chance of precipitation. There will be a slight 7-8 MPH breeze at the start of the game, but it should slow down as the game goes on.
War Eagle!
More from Fly War Eagle
This article originally appeared on