Gamecocks' nonconference schedule ranked most difficult in SEC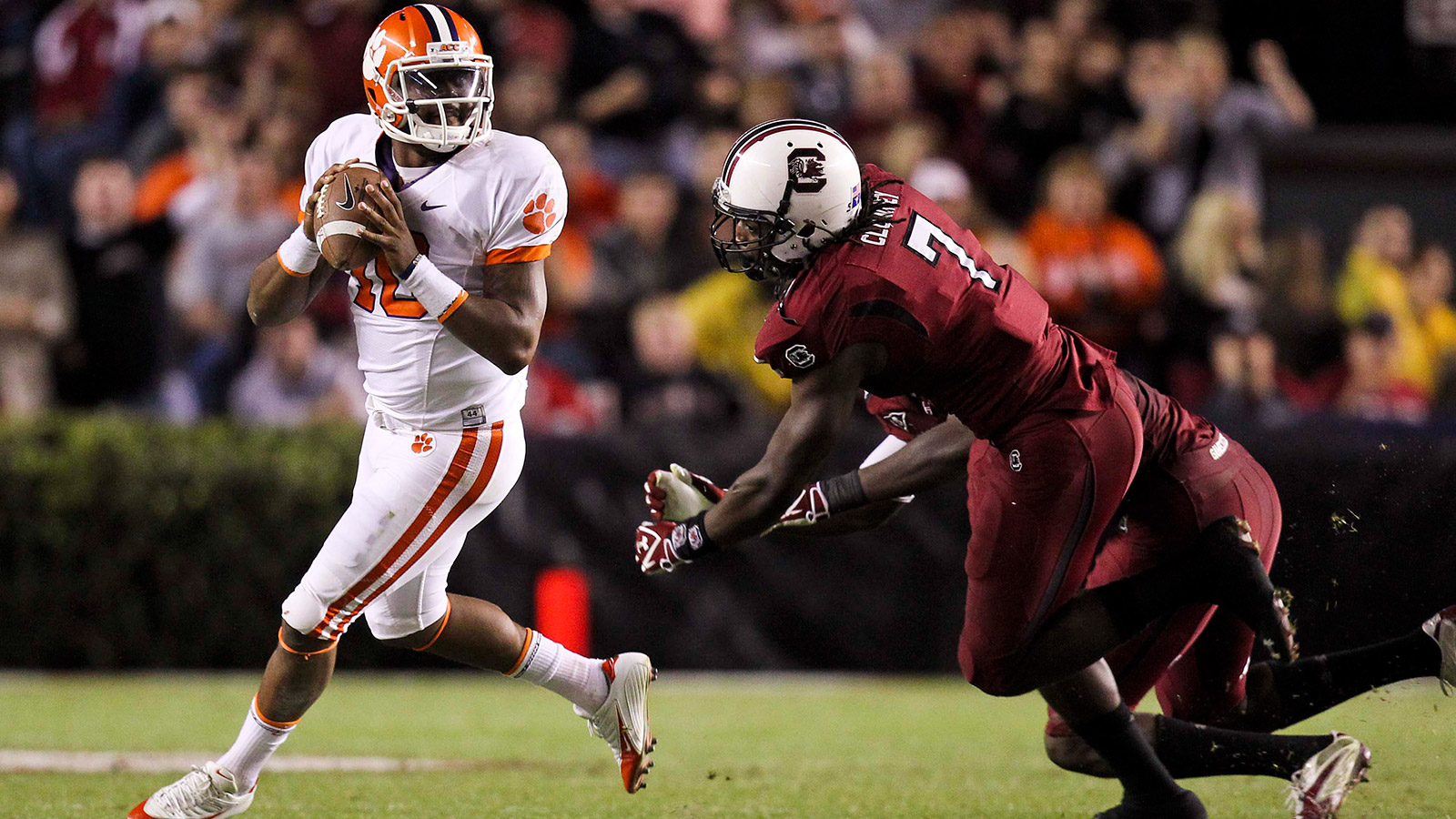 The SEC is always loaded; there's no question about it. And the never-subsiding depth of the conference is what makes just about every SEC team's in-conference schedule an apparent gauntlet, regardless of the year.
But when it comes to nonconference strength of schedule, nobody in the SEC will have a tougher road in 2015 than South Carolina — at least based on last year's opponents' records, as calculated by Saturday Down South. That could make for an especially challenging season for the Gamecocks, particularly since the over/under on their season win total has been set at seven by Vegas oddsmakers.
At first glance, South Carolina's nonconference schedule — which features North Carolina, UCF, The Citadel and Clemson — doesn't look overly daunting, but consider that those teams had a combined win-loss record of 30-21 last year, and three of the four played in bowl games.
The Gamecocks open their season with a Thursday night game on Sept. 3, when they host North Carolina, which went 6-7 last year and appeared in the Motor City Bowl. Things don't get any easier after that, as the nonconference slate also features a Sept. 26 matchup against a pesky UCF team that went 9-4 last year. Additionally, that game is scheduled somewhat inconveniently for South Carolina, which has that contest sandwiched around visits to Missouri and Georgia in SEC play.
Then, in November, after what should be their easiest game of the season against The Citadel, the Gamecocks' regular season comes to an end Nov. 28 with their annual rivalry game against Clemson. South Carolina lost to Clemson last year, when the Tigers went 10-3, for the first time in five seasons.
(h/t Saturday Down South)
Image Credit: Danie Shirey, USA TODAY Sports