FSU Football vs. Boston College: Halftime Recap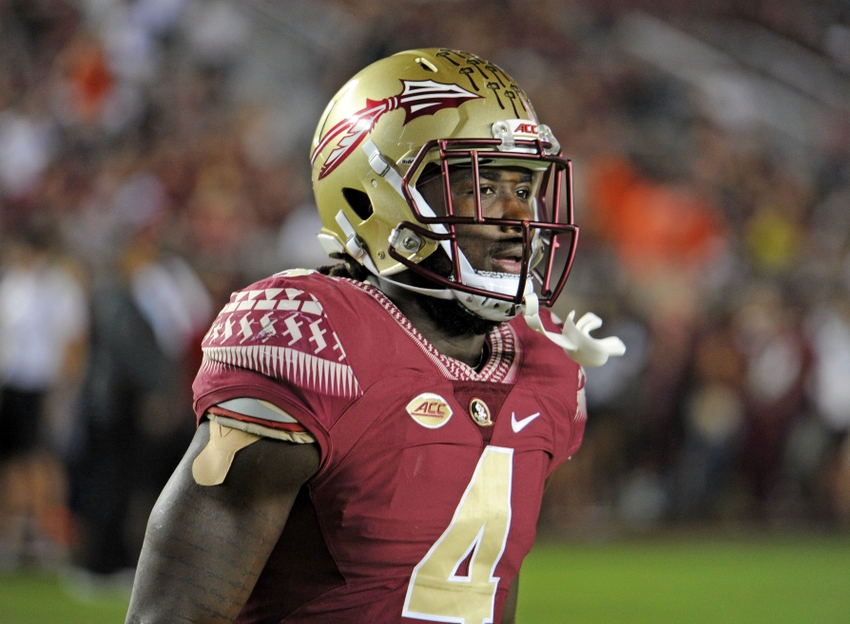 Here's a look back at the first half of action from FSU Football's latest game as they take on the Boston College Eagles in Tallahassee.
For just the second time in the program's history, FSU football was under the lights of Doak Campbell Stadium on a Friday night (the first time since 1957 against Miami). It's also the second straight season the Seminoles are taking on the Boston College Eagles during a night usually reserved for high school games.
The Seminoles started things off by giving up a couple first downs on defense before forcing an Eagles punt. On their first offensive possession, quarterback Deondre Francois looked amazing in going six for seven for 76 yards, finishing off with a six yard touchdown pass to Auden Tate:
FSU football would get the ball back after stopping Boston College on fourth down before giving the ball back to the Eagles following a three and out – or so they thought until a personal foul, roughing the kicker call kept the drive alive. The 'Noles would capitalize and get another short touchdown pass, this time to emerging star Nyqwan Murray:
In the second quarter, the two teams would exchange possessions for much of the time – until FSU football put together a nice drive toward the end of the half, ending with Dalvin Cook getting into the end zone for the 19 yard touchdown run to give the 'Noles a 21-0 lead:
After two quarters of play, the stats show just how one sided the game has been. FSU football has outgained the Eagles 196 to 74 while also having 13 first downs to just three for Boston College (including none in the second quarter). Even though the Eagles' offense is ranked 86th nationally, numbers like that are perfect for the confidence of the Seminoles' defense after a tough season.
This article originally appeared on