FSU Football: Top 5 Players To Watch In NC State Game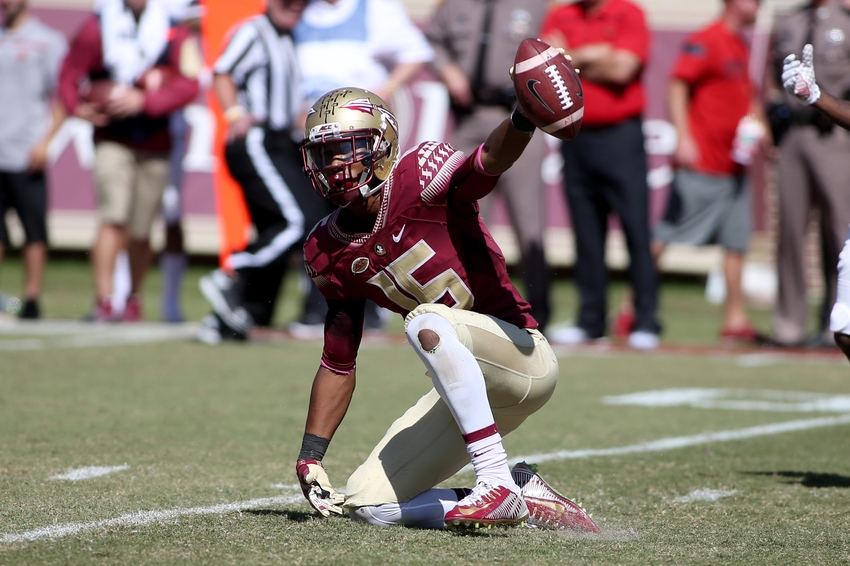 FSU football will take on the NC State Wolfpack Saturday night in Raleigh, NC. We take a look at the five players to watch in the game.
This is a big game for both teams. NC State always gets up to play FSU football, and FSU doesn't need to allow the Clemson loss affect how they play on Saturday night.
The Wolfpack have dropped three straight games, mostly as a result of their overtime loss to Clemson when they missed a chip shot field goal at the end of regulation to win it.
Some NC State fans want their coach Dave Doeren fired, and the team still needs a couple of wins to become bowl eligible.
FSU comes into this game off their best overall performance of the season even though it was a loss.
Let's take a look at the five players to watch in the game.
Bradley Chubb
Chubb is a junior defensive lineman who's the most disruptive player on their front. He has 38 tackles on the season with 11.5 tackles for a loss to lead the team.
NC State is stout upfront against the run and Chubb is a big part of the reason why. He also leads the teams in sacks with six total and has four quarterback hurries with two fumbles forced.
The FSU offensive line will need to identify him on each play if they wish to be successful moving the ball on Saturday night.
Of course, the offensive line has arguably been the weakest link on this FSU team. Hopefully we'll begin to see some improvement there, in particular on pass protection.
Kermit Whitfield
Kermit Whitfield has quietly become one of FSU's most productive wide receivers. He was thought of as mostly a kickoff return specialist early in his career.
However, he's was part of a trio of wide receivers with Travis Rudolph and Jesus "Bobo" Wilson that came back this season.
Whitfield torched NC State last season for six receptions and 117 yards with two touchdowns. He's also coming off a productive game against Clemson.
Whitfield has four catches for 70 yards against the Tigers, and is tied for third on the team with 23 receptions on the season.
Jesus Wilson will miss this game, so it will be another opportunity for Whitfield to be productive since he's one of the veterans on the unit.
Nyqwan Murray
Nyqwayn Murray is another player reaping the benefits of Jesus Wilson being injured. Murray got his significant amount of playing time in weeks in the Clemson game.
He responded with six catches for 96 yards and a touchdown and made the argument that he should have been playing more during the season.
He was one of the biggest stories coming out of fall camp, but wasn't not getting the opportunities to perform based on maturity issues according to Jimbo Fisher.
Murray could be the best playmaker on the team with the ball in his hands, and could have a big day with FSU probably look to attack through the air since NC State has a stout defensive front.
Dalvin Cook
Why wouldn't Dalvin Cook be in this list right? He has been in beast mode the past five games, going on 100 rushing yards in each of those games and scoring nine touchdowns in the process.
Cook had a huge game against Clemson and will look to replicate his efforts from last season against NC State.
He has 138 rushing yards on 22 carries against the Wolfpack last season, and also caught two passes for 17 yards.
As we mentioned in another piece, NC State is a top 15 defense against the run on standard running downs (Clemson is No. 29), so it'll be interesting to see how big of a game Cook has on Saturday night.
Deondre Francois
As this point in the year, Francois has already exceeded all my expectations on the season. We know that he's as tough as they come. We know he can make all the throws.
Now, we just need a game where he's consistently accurate without having to pick himself up off the ground every other play.
FSU will likely pass quite a bit in this game to try to loosen up NC State's defense so they can run the ball.
NC State is No. 25 against the pass on standard downs and can get after the quarterback, so it'll be a challenge on that front as well.
It would be great to see Francois around 65 percent completion percentage while not getting sacked on the day.
This article originally appeared on