FSU Football: Is Jimbo Fisher Overrated As A Head Coach?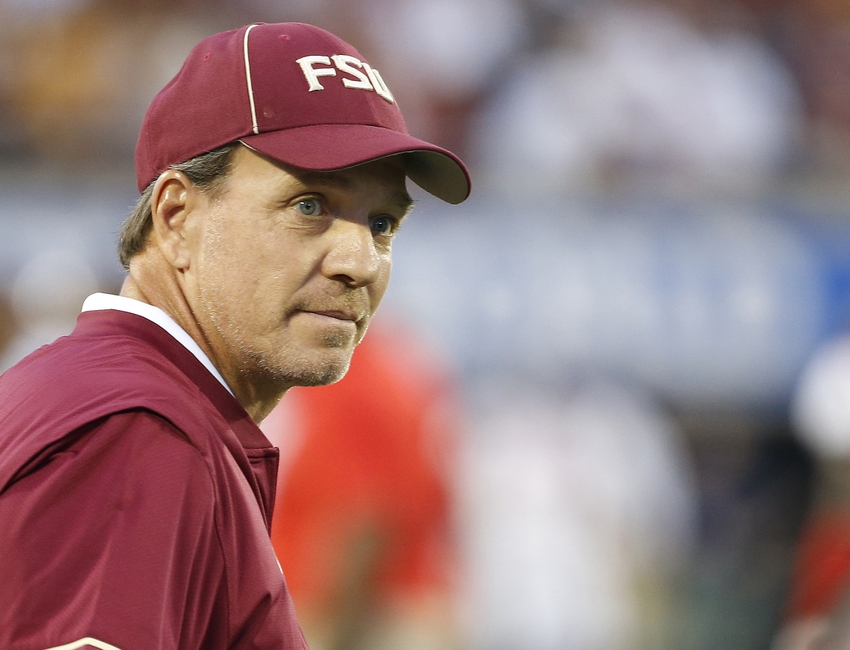 Now that FSU football is guaranteed to have another season with at least three losses, the question about Jimbo Fisher being overrated has to be asked.
During the half decade from 2001 until 2009 that many fans of the Seminoles like to refer to has the "lost years", FSU football was in a free fall. During the previous 14 seasons from 1987 until 2000, the Seminoles never had more than two losses in a season. During the following nine years, they never had less than three losses each season.
When Jimbo Fisher took over before the 2010 season, it was thought that those years were behind the 'Noles. With this past weekend's loss to Clemson, the Seminoles are no assured of their fourth season in Fisher's seven years in charge where they will have at least three losses.
Fans and apologists for Fisher point to the 29 game winning streak from 2012 to 2014 as a sign that things were better and that the man who was supposed to be the savior for the Seminoles had done his job. While that three-year period of 39-3, three ACC titles and a national crown were great, what has the rest of the time proven?
FSU Football: Fans Blame Offensive Line For Clemson Loss
The 'Noles are still going out and losing games they have no business dropping. I'm not as upset about the loss to Clemson (since the Tigers are a talented team, even though the officials screwed the Seminoles) as I am about game likes UNC this year…or Georgia Tech last year…or N.C. State in 2012…should I continue?
Look, I'm not saying Fisher needs to be shown the door just because the Seminoles are 5-3 this season. I'm a firm believer that you don't get rid of someone unless you know for a fact you can get someone better. In addition, Fisher has certainly improved the program from what it was – plus he will always go to bat for his coaches and players, almost to a fault.
But after what we were sold about him when Fisher became the head coach officially years ago, averaging nearly two and a half losses each season – with four games still left to go in 2016 (and at least two more potential defeats) – is enough of a red flag to raise the question: is Jimbo Fisher overrated.
Now, he does have a chance to turn things around and at least finish the year with another state championship and, possibly, a ten win season if the 'Noles can win out. But putting yourself against the wall to the point where you're staring down the barrel of another four loss campaign (and possibly the first five loss season under Fisher), one has to wonder if it's time to at least ask the question.
This article originally appeared on