FSU Football: Gator Fans Think They Have A Shot To Win In Doak?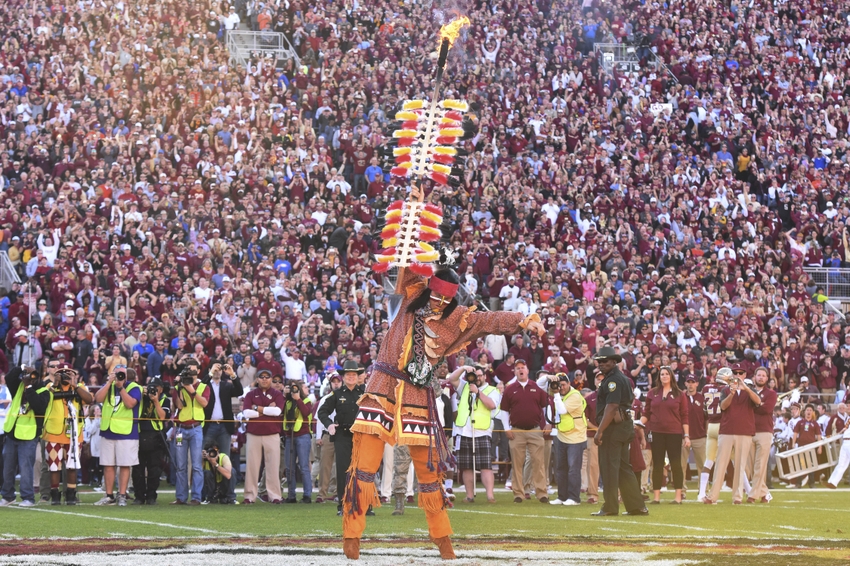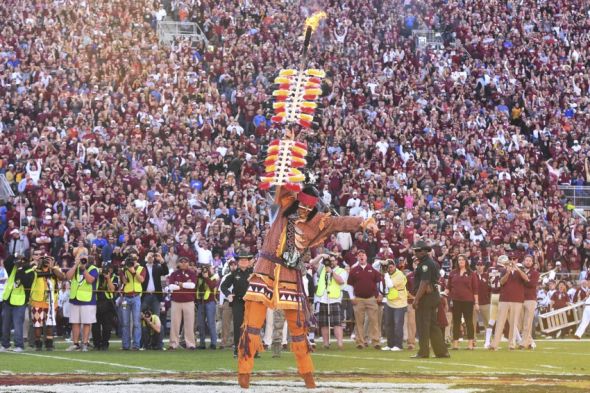 FSU football will host one of its biggest rival in the Florida Gators Saturday night. UF fans think they have a good shot at winning?
The only thing standing between FSU football and its ninth win of the season is the arch rival Florida Gators. It's the last game of the regular season and bragging rights are on the line for the rest of the year.
Unfortunately for the Gators, the 'Noles have dominated them since Jimbo Fisher became head coach in 2010. They've won five of six against the Gators with the lone loss coming in 2012.
Oddmakers don't see this one going any different as the 'Noles are at home in primetime and favored around -7 or -8 points.
FSU football can't take anything for granted as Florida just upset the LSU Tigers who were 14 point favorites.
The big win has given the Gator fans new confidence going into the FSU football game. It'll be the No. 5 offense (FSU) going against the No. 5 defense (UF). FSU's defense is No. 31 and UF's offense is ranked No. 88.
As customary, we visited the forums of he opposing team to check their temperature going into the game. These Florida fans are a riot!
Delusional UF Fans
This is the first time in about 3-4 years the Gators have a good shot at winning this game. Especially if we get some players back on D and the O-line. This Gator team this year is WAY better than last years team at this time last year while imo, FSU is not quite as good as last years team. Just having a qb is huge but having a great kicker this year will help us more than anything else.
Ehh, UF opened as slight betting favorites last year.
Stats do not measure heart…so what what # offense we were and are last year this year…put on your glasses if you can't see that
Really?
Despite being a big rival, I tend to side with Spurrier & think of the f$u game as being less of a focus when we're playing for the SEC Championship.
Built-in excuse for that L.
Have you ever heard of a team jelling at the right time? Our offense was not the greatest in 06….but we crushed tosu for a NC
It was No. 88 in the nation either.
I am SO READY to see our Gators kick some Nole ass! I feel like Bazza or something. I feel extremely confident about this game. It's our turn. It's our time! This Gators team is focused and confident. I would put money on this game if I were a betting man. The D is in a groove. The young LBs are playing with some speed and just playing and not thinking. They're going to light up Cook. This D needs to leave it all on Ron Zook Field this Saturday. I'm so frustrated that we haven't had our deserved bragging rights over fsu for years. We're getting it back this year
I will be dreaming a 'll week about seeing David Reese lighting up Cook right at the line of scrimmage. I also have a feeling that Jumbo will have his mind elsewhere (Lsu job) away from the gameplan. Mac wants this one really badly I think and I think it's extremely important for recruiting reasons and so we can end this season on a nice run instead of a slide like last year. Go Gators! F*** FSU!
Hey bro, you do know the game is at Doak Campbell in Tally right? Unreal.
Realistic UF Fans
Will we come out on Saturday night refocused and energized, or will we be under prepared and hung over from such an emotional and improbable win last week? I know one thing: FSU will be ready. After the loss against Clemson (and some could say even earlier) their schedule shortened to one game. They are coming off a couple easy tune-ups, and have their offense playing well. They expect to beat us (for the 4th year in a row), and will be prepared and focused (and their fans are already as annoying as ever).

If we can use LSU as a spring board and build off the positives, while fixing some of the negatives, getting healthy, and refocusing on the task at hand, I think we can see a game similar to 2012, where our struggling offense came into Tally and put up 30+ on the Noles.

This is a rivalry game, so generally I would think this is a stupid question, but after this weekend, will we be prepared? Will our guys buy in and realize the magnitude of this game?
I dug into FSU's numbers a bit today and they're a mixed bag.

Really good offense – can score. But they haven't beaten anyone. Their best win was the neutral site game vs Ole Miss. Their other W's are Charleston Southern, South Florida, Miamuh, Wake Forest, NC State (barely), BC, & Syracuse. The Gators have played a weak schedule also but compared to that mess, it's not too shabby.

My gut tells me if the Gator D plays like they did in Red Stick, the good guys come out w/ a W. But FSU can beat you in many more ways offensively than LSU can. But I do like our chances b/c the FSU OL is not as good as LSU's.

Key will be Gator offense getting 1st downs, keeping D off the field, and wearing down the FSU D with Scarlett & Perine.
Agreed. Offensive ineptitude kept our defense on the field way too long last year, resulting in FSU racking up yards and points in the 4th qtr. If we can get some sustained drives this year, that won't happen.
A few big differences from last year … Gators have a good kicker and a serviceable QB. And FSU's D is much weaker than it was in '15.
Only problem is the FSU defense has looked weak against good offenses.  Florida doesn't qualify homie.
As you noted g8r, FSU has had a couple of easy Tune-ups, and one reason that FSU has always played better against the Gators than against just about any other team on their schedule is the Tradition that Bowden started of starting to prepare for the Gator game from about the 5th game of the year. This caused him a few losses along the way, but meant more victories for FSU than there should have been.

The Gators are 6.5 point dogs, which is likely about right, iff the ACC Atlantic is comparable or superior to the SEC East, which it might be this year, since the East as been pretty weak, except for a few games.

It is tough to win at Doak.
I'd add that while our offense isn't great, it's light years better than it was at this time last year. Our defense is slightly worse due to injuries, and our special teams are much more special. Overall, we are an improved team from the one that got embarrassed in the Swamp last year.

As for FSU, they are slightly better on offense and worse on defense and special teams, although not drastically. I'd say they are worse than last year, but playing slightly better than they were at this time a year ago.
Conclusion
Who knew Florida had that many rational fans? Look, it's a rivalry game and crazy things can happen like FSU football turning the ball over five times in 2012 to give them their lone win in the Jimbo Fisher era.
FSU has played against some lackluster teams of late, but have dominated them the way they are supposed to.
Guess what? That crap Syracuse team FSU just destroyed has a higher ranked offense than Florida.
Florida does have an excellent defense, but FSU has faced the No. 6, No. 9, No. 18, No. 22 and the No. 24 ranked defenses in the nation.
In those five games, FSU football has averaged 28 points per game. FSU has done a good job of avoiding a ton of turnovers this season, and as long as that trend continues they should win over Saturday night.
This article originally appeared on