FSU Football: Breaking Down The Ole Miss Offense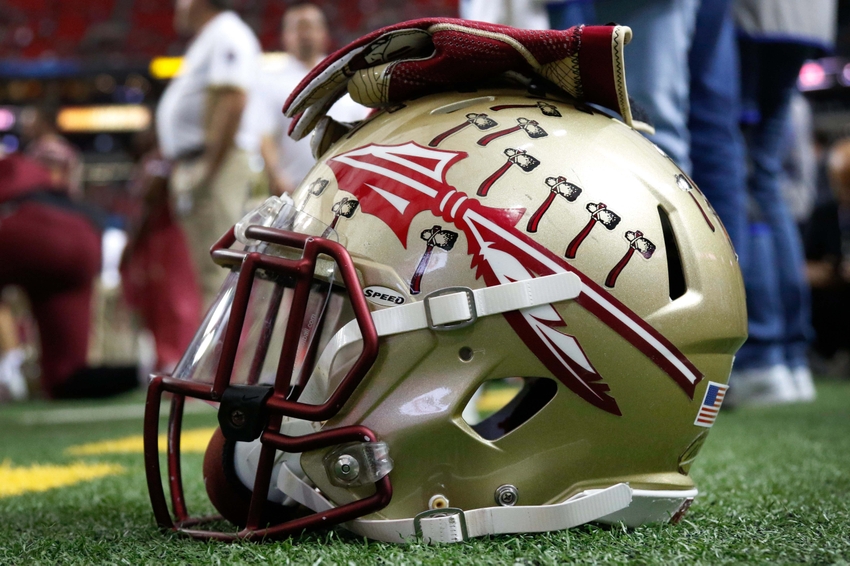 FSU football will be taking on the Ole Miss Rebels who featured one of the top offenses in college football last season. We give you an idea of how they'll look to attack.
The FSU football defense will have a big challenge when they take on Ole Miss on Monday night. The Rebels featured the No. 9 offense in 2015 according to Football Outsiders.
They lost some firepower to the NFL and lost a running back because of grades, but should still pose a challenge for the 'Noles.
The Rebels run a lot of spread concepts, led by an NFL caliber quarterback in Chad Kelly.
Kelly is arguably the best quarterback in the SEC as he broke or tied 14 Ole Miss records in 2015. He was the Sugar Bowl MVP and the SEC passing leader with over 310 yards per game.
Kelly can get it done with his arm and is sneaky good with his legs. He rushed for 500 yards and scored 10 touchdowns last season. He's very tough and can be used on a lot of designed runs, especially on short yardage plays.
The great thing about this matchup is the FSU defense is designed specifically to contain these type of offenses with its Nickel defense. The FSU secondary was ranked top five last season, and Ole Miss didn't face anyone in the top 10 so something must give there.
Let's break down the Ole Miss defense and how they may try to attack the FSU defense.
Multiple Play Options
The biggest thing the Ole Miss offense brings to the table is options. Meaning, when Chad Kelly goes under center or from the shotgun, he'll have around a play call with multiple options based on what the defense does.
The Ole Miss offense has a lot of window dressing similar to Clemson. They'll send players in motion or stack receivers to try to gain a numbers advantage.
Also, they'll call running plays with passing options. You'll see a lot of fake handoffs to the running back with Kelly throwing quick slants to receivers if the secondary is playing with a cushion or not lined up properly.
Kelly is a physical quarterback and Ole Miss will run some inverted zone read with him like the video above. If he hikes the ball and the defensive end crashes, he'll give the ball to the running back to go out wide.
If the defensive end stays outside, Kelly will keep the ball and get up field around the edge.
Run Pass Options (RPO)
Another wrinkle the Ole Miss offense likes to use is the zone read with passing plays. For instance, Kelly will hike the ball from the shotgun formation, fake the handoff and hit a receiver on a slant or comeback route.

Ole Miss has likely been working on new wrinkles all off-season in preparation for this game. They like to work in bubble screens and passes to the backs out in the flats while also working some tempo.
It'll be Kelly's second season in the offense, but their offensive line does have some question marks.
This could be key as the FSU defense looks to slow down this high-powered offense.
How The FSU Defense Can Get The Job Done
As I already mentioned, the FSU Nickel defense is built to contain spread teams. FSU will feature one of the best defensive lines in college football, physical linebackers that can cover in space and a secondary with extremely long and fast defensive backs.
The biggest thing is making sure to get lined up properly on defense, playing their assignments and not getting fooled by the window dressing of the Ole Miss offense.
You may have heard Jimbo Fisher tell his players to trust their eyes/keys. This is what Fisher's talking about, meaning FSU safeties and linebackers can't come crashing the line of scrimmage just because it looks like Kelly's going to hand the ball off to the running back.
If that happens, the FSU defense will be carved up over the middle and deep down the seams.
Defensive ends can't just crash, they'll need to trust their eyes and pursue the ball carrier.
Key Points
Basically, the FSU defenses needs to win at the line of scrimmage. They need to clog up the running lanes and stay disciplined in their assignments while collapsing the pocket.
This slows down their running game while preventing Kelly from beating FSU with his legs on scrambles, similar to how the FSU defense defended Louisville's Lamar Jackson.
The FSU secondary needs to be physical with their wide receivers. They should be jamming them at the line of scrimmage when possible. This disrupts their timing while providing time for the pocket to collapse.
This does two things. It makes Kelly make quick decisions under pressure which results in inaccurate throws, and also increases the chance of him throwing an interception. He will make at least two to three bonehead decisions in a game.
The FSU defense HAS to win on first and second downs and get off the field on third downs.
Ole Miss will run quick passing plays to get four or five yards on first down, and ultimately try to create third and short situations. If FSU can put Ole Miss in obvious pass situations, that bodes much better for the FSU defense.
Lastly, the FSU defense needs to punish Chad Kelly at every opportunity. Every time he runs the ball( and they will run him a good bit) they need to make him pay. Those accumulation of hits will take their toll, resulting in inaccurate throws and hasty decisions.
We hope you enjoyed this breakdown as you'll see some of it on Monday night. We'll be taking a look at the Ole Miss defense tomorrow, so be sure to check back to see how the FSU football offense will try to attack.
This article originally appeared on