Fresh blood: Gundy pleased with progress of four true freshmen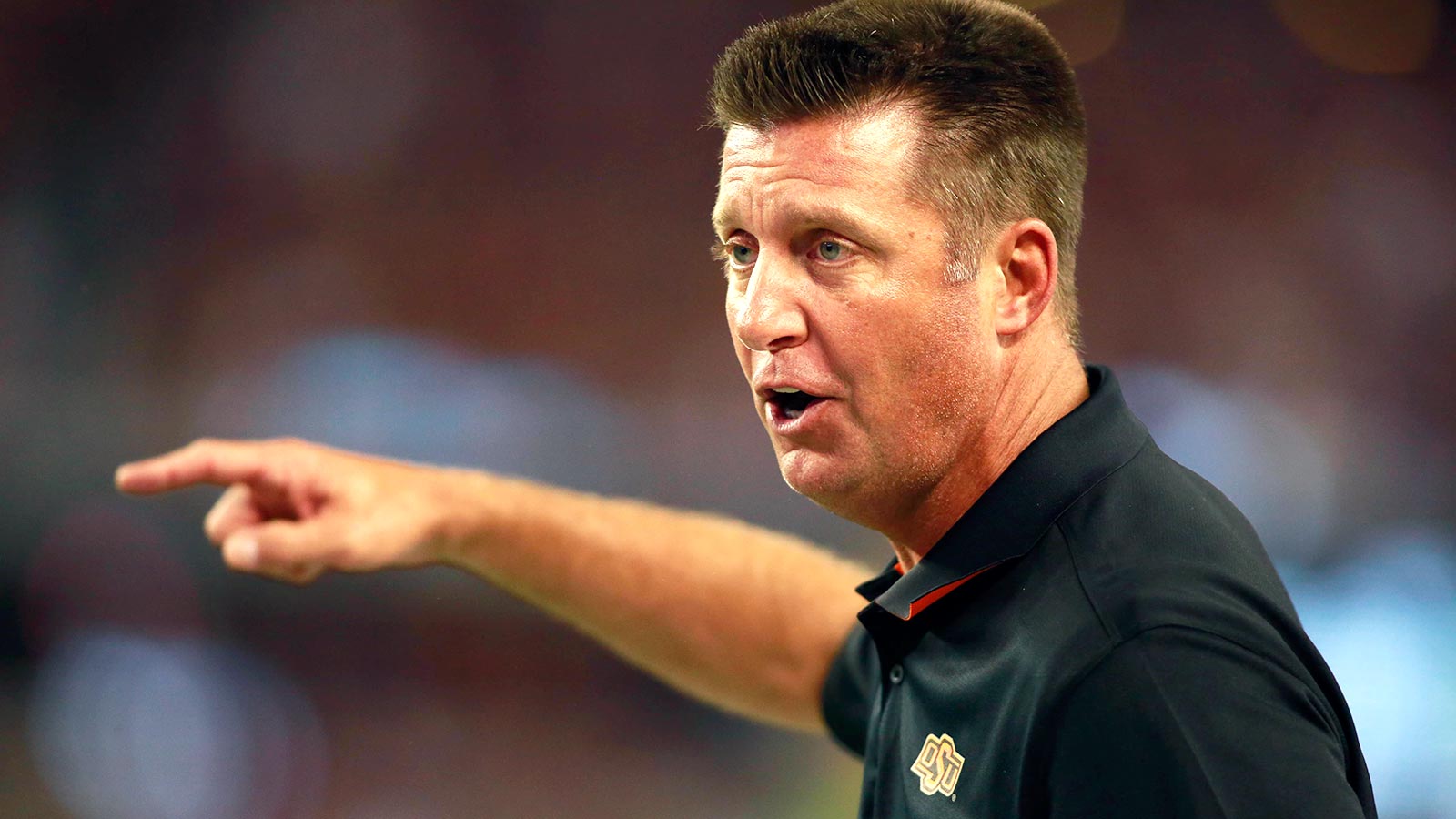 Oklahoma State is a perfect 6-0. They're currently the No. 14 team in the country, and yet, they have plenty of youth on both sides of the ball.
The Cowboys have four true freshmen playing significant roles, and though there have been bumps along the road, head coach Mike Gundy is pleased with his youngins' progress thus far.
On receiver/punt returner Jalen McCleskey: "McCleskey has given us some plays. He's got speed. He's in there at punt return. He's getting a little better. He's dropped a couple, but he's learning."
Here's what he had to say about defensive tackle Darrion Daniels:
"Darrion is playing better than what I thought a true freshman would play on the defensive line."
(h/t The Daily Oklahoman)