FOX Four: Wouldn't you know who took 'Bama's playoff spot …
Welcome to the FOX Four.
To prepare for Year Two of the College Football Playoff, we've assembled our own committee that will present its ranking of the top teams after each week from now through the end of the season.
The process works much as it did last season. Each member will submit an individual top 10, which we'll compile to get an average score and then publish our official FOX Four rankings from highest to lowest. Though this ranking puts special emphasis on the first four teams — our current playoff picks after the most recent week of the season — we'll list a full top 10 so you can see how the committee has prioritized the second batch of teams that could impact the playoff discussion.
Number of first-place votes will break ties. If two teams have the same number of first-place votes, we'll proceed to the subsequent place until the tie is broken.
Our 13-member committee this week: Colin Cowherd, Bruce Feldman, Matt Leinart, Stewart Mandel, Joel Klatt, Tim Brando, Molly McGrath, Brady Quinn, Petros Papadakis, Rob Stone, Spencer Tillman, Clay Travis and Dave Wannstedt.
And here is our FOX Four: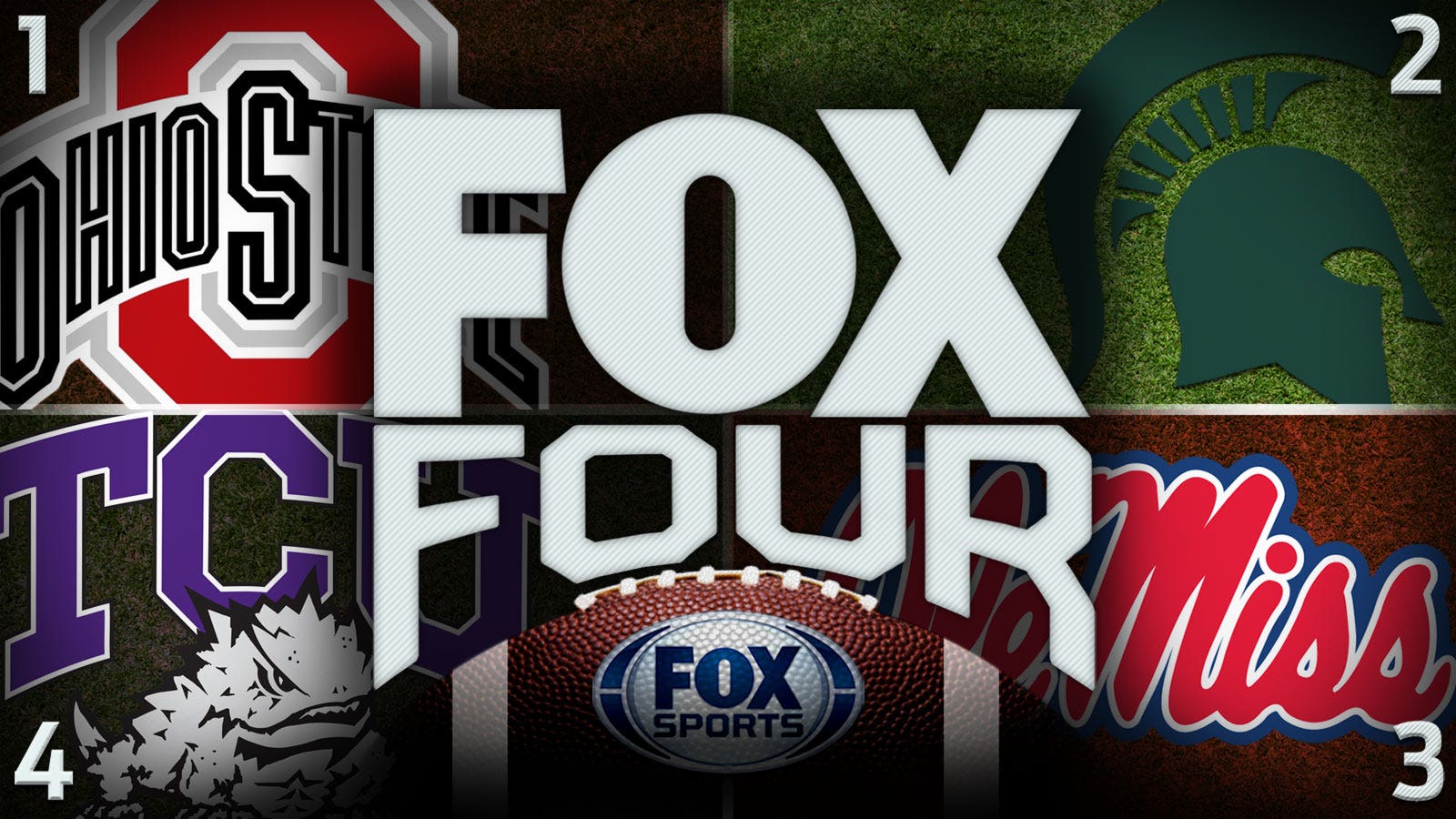 For a closer look at the voting, here's the Top 10, with the average ranking for each team in parentheses.
1. Ohio State (8.9)
2. Michigan State (8.6)
3. Ole Miss (7.2)
4. TCU (6.8)
5. LSU (4.5)
6. Baylor (3.3)
7. UCLA (3.3)
8. Georgia (3.2)
9. Notre Dame (2.9)
10. Texas A&M (2)
Other teams receiving votes: Clemson (1.4), Oregon (0.8), Oklahoma (0.8), Florida State (0.6), Alabama (0.5)
Teams with Top 4 votes: Michigan State (13), Ohio State (12), TCU (10), Ole Miss (9), Georgia (2), Texas A&M (2), Baylor (2), Notre Dame (1), LSU (1)
Click here for last week's FOX Four
Next week on FOX & FS1 (all times ET):
–No. 21 Stanford vs. Oregon State (Friday, 10 p.m., FS1)
–Maryland vs. West Virginia (Saturday, 3 p.m., FS1)
–No. 3 TCU vs. Texas Tech (Saturday, 4:30 p.m., FOX)
–No. 18 Utah vs. No. 13 Oregon (Saturday, 8:30 p.m., FOX)
To get all FOX Sports college football content delivered to you, follow CFB on FOX on Twitter and like our Facebook page.