Foster to be Kiffin's next great wide receiver?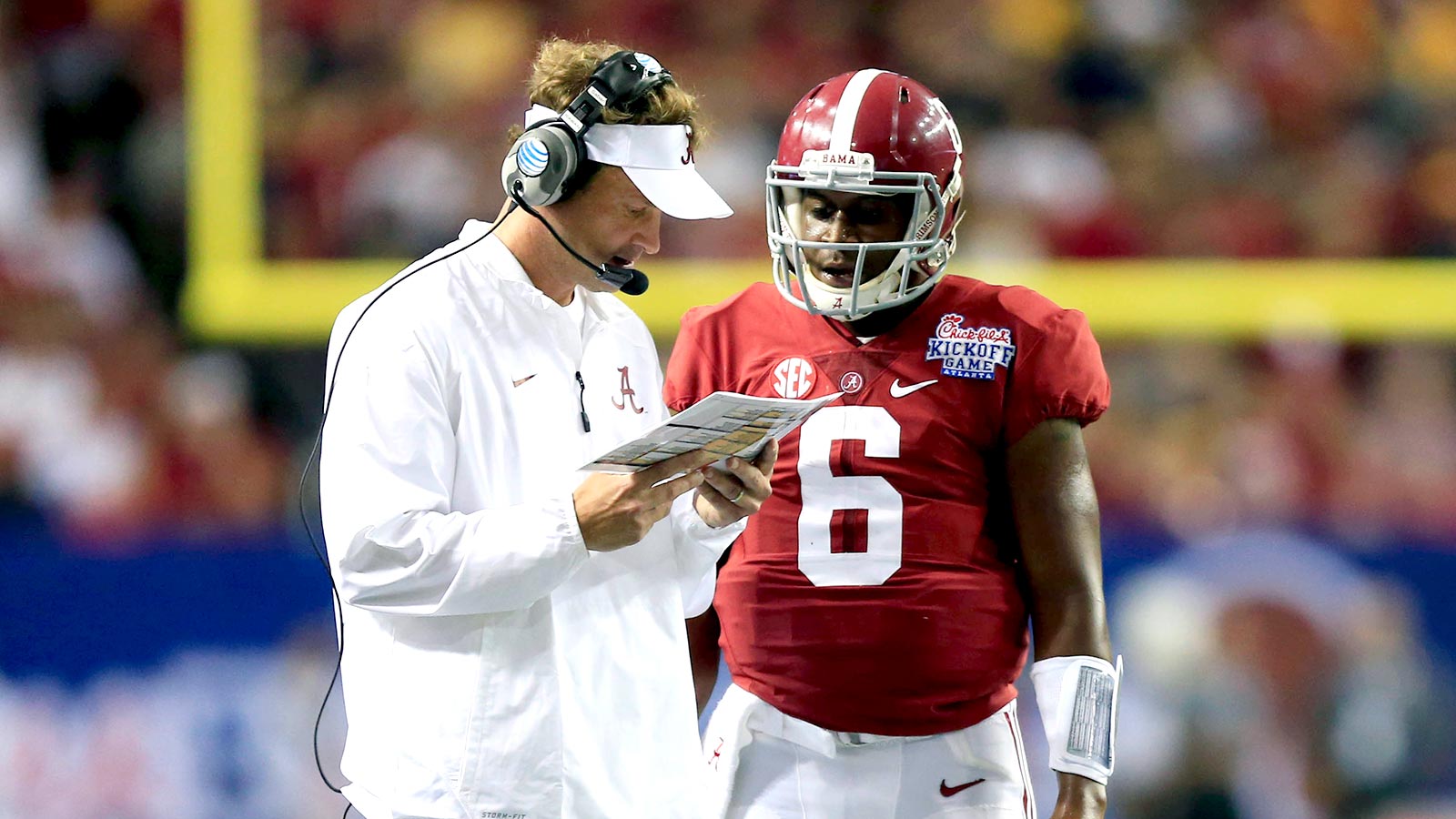 Lane Kiffin, while not exactly renowned as a head coach, has a well-earned reputation as an offensive mastermind, specifically in terms of developing standout wide receivers at USC, Tennessee and now Alabama.
But with the departure of Amari Cooper to the early stages of the NFL draft, Kiffin will be looking for a new focal point of the Bama passing game this year … and Robert Foster might just be that player.
Foster, a redshirt sophomore and a former five-star recruit, has blazing speed to go with his 6-foot-2, 195-pound frame. The California native also has some drawn widespread praise this offseason as a potential breakout player along with some impressive comparisons.
Murf Baldwin from SEC fan site Saturday Down South compared Foster to former Georgia star A.J. Green, and his athleticism in a No. 8 jersey has Tide fans recalling Julio Jones and his assortment of highlight-reel catches in Tuscaloosa. Perhaps most impressive is his separation ability, an underrated aspect of a receiver's game and one that makes him perhaps Alabama's best hope for replacing Cooper's production this season.
Click here for a "film study" review of what gives Foster so much upside in Kiffin's offense, with one particular clip showing him torching much-touted five-star cornerback Tony Brown in the spring game.
Foster has a long way to go to be reasonably compared to All-American players such as Cooper, Green and Jones, but he seems to have the physical capability, coaching and system in place to become just that sort of elite wideout.
(h/t Saturday Down South)
Image Credit: Paul Abell-USA TODAY Sports