Former USC RB Joe McKnight Killed in New Orleans at 28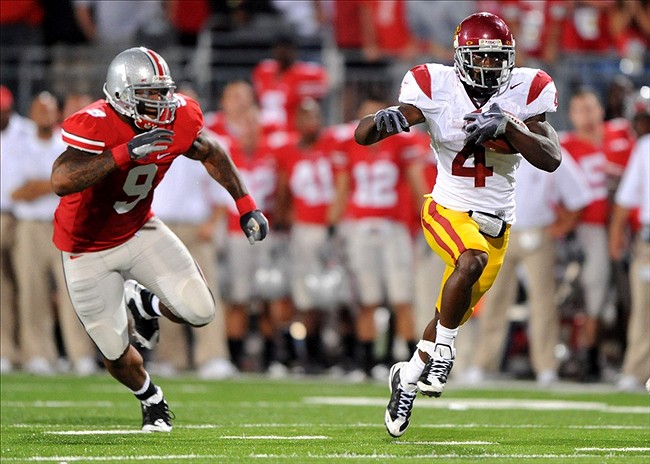 Former USC running back Joe McKnight was reportedly shot and killed Thursday afternoon in New Orleans. He was 28.
It's a sad day for the Trojan family with news that former USC running back Joe McKnight was murdered Thursday afternoon in New Orleans.
According to a report by NOLA.com, McKnight was shot and killed in a dispute at an intersection in Terrytown, a suburb of New Orleans.
Family members at the scene identified McKnight as the victim.
A witness, who declined to give her name, said she was leaving a store in the area when she saw a man at the intersection yelling at another man, who was trying to apologize. The man who was yelling shot the other man more than once, she said.

She said the shooter shot the man, stood over him and said "I told you don't you f— with me." Then he fired again, she said.
The running back came to USC as a five-star recruit and heralded as the second-coming of Reggie Bush. Though he never quite reached the heights of his predecessor, McKnight carved out a productive career, leading the Trojans in rushing in 2009 with 1,014 yards on the ground.
McKnight was drafted by the New York Jets in the fourth round of the 2010 NFL Draft and spent two seasons with the team before being released in 2013. He attempted a return to the NFL in 2014 with the Kansas City Chiefs, but tore his Achilles early in the season.
McKnight had recently found a home in the Canadian Football League, joining the Saskatchewan Roughriders in September after a difficult summer with the Edmonton Eskimos.
In three games with the Roughriders, he had 38 carries for 228 yards and things were looking up for his career.
Tragically, his comeback story was cut short.
This article originally appeared on