Former UNC Tar Heel Jesse Holley to host LNWR '16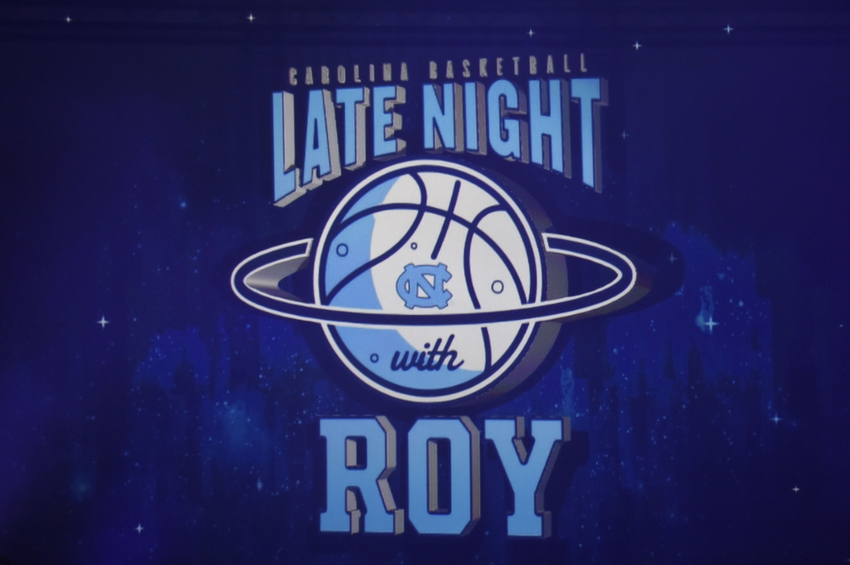 This year's Late Night With Roy event at the University of North Carolina will have a new host.
Former two-sport athlete Jesse Holley will be the MC for Late Night With Roy '16. Jesse Holley played football and basketball at the University of North Carolina from 2002 to 2005.
Holley was a part of North Carolina's 2005 national championship team. He walked onto the team and served as a backup guard.
As a football player, Holley was a starting wide receiver as a sophomore, junior and senior. During his junior year, Holley lead the Tar Heels with 47 receptions, 670 yards and one touchdown. He ranked fifth in the ACC in receiving yards per game and sixth in amount of receptions.
He followed it up in his senior season with37 receptions for 486 yards and two touchdowns.
Holley finished his career at North Carolina ranked eighth in school history in career receptions (126) and receiving yards (1,760), averaging 14 yards per catch and seven touchdowns.
His professional football career included stints with the Cincinnati Bengals, Dallas Cowboys and New England Patriots in the NFL. Also, Holley played for the BC Lions of the Canadian Football League (CFL).
Jesse Holley earned a spot on the Dallas Cowboy's roster in a unique way. Former Cowboy and current football analyst Michael Irvin created and hosted a show titled 'Mr. 4th and Long." He was a contestant on the show and ended up being the player chosen by Cowboys' owner Jerry Jones to become the newest Cowboy.
Holley's most remarkable play as a Dallas Cowboy took place when the Dallas Cowboys and San Francisco 49ers were in an overtime game on September 18, 2011. On first and 10 with a little under 13 minutes left in the overtime, Cowboys' quarterback Tony Romo heaved a 77-yard pass to Jesse Holley. Holley's catch set up a Cowboys' field goal that sealed the win.
Jesse Holley has accomplished a great deal on and off the court. Hosting Late Night With Roy is an honor. Holley's experience as a football and basketball player at UNC will surely provide a great deal of laughs and excitement for everyone in attendance.
More from Keeping It Heel
This article originally appeared on