Former three-star recruits that now star in the SEC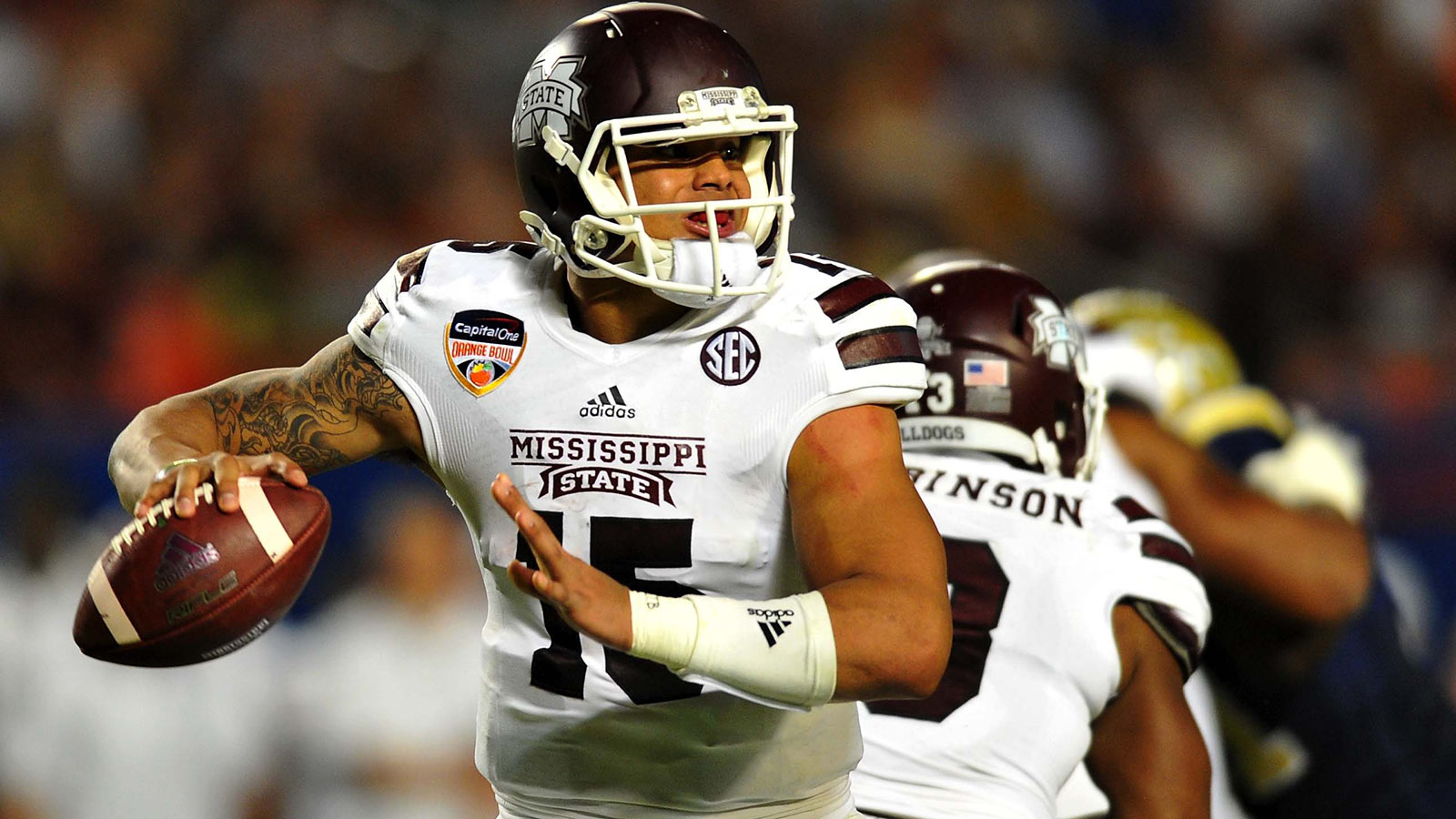 While recruiting rankings are among the best indicators of future success on the football field, every year prospects find themselves overlooked and undervalued heading into the college ranks.
This season, several former three-star recruits could very well tip the scales in their team's favor and help capture the SEC title despite the fact their arrival to campus came with little to no fanfare.
QB – Dak Prescott and WR – DeRunnya Wilson, Mississippi State Bulldogs
Prescott and Wilson very well could constitute the best passing duo in the league this season after Prescott threw for 3449 passing yards and 27 touchdowns last season, 680 yards and nine of those touchdowns were to Wilson. Prescott's jump from his sophomore to junior season was remarkable, don't discount Wilson having a similar progression, as this season will be his third on the football field after being converted from a basketball player in high school. Expect Dak to look toward the six-foot-five Wilson anytime he needs a tough conversion this season.
QB – Maty Mauk, HB – Russell Hansbrough, LB – Kentrell Brothers, Missouri Tigers
Despite winning back-to-back East championships, Missouri isn't getting much love heading into the season. If the Tigers are to three-peat, it will be because Mauk and Hansbrough lead the way on offense yet again. While Mauk appeared to regress during his first year as the full-time starter in 2014, Hansbrough excelled, accumulating over 1100 total yards of offense and 10 touchdowns a season ago. Brothers returns to Mizzou as the SEC's leading tackler in 2014 and looks to anchor what could be the top defensive unit in the conference in 2015. If Mauk can return to his freshman form, when he threw 11 touchdowns and only two interceptions, the team has a real shot at returning to Atlanta for the third year in a row.
TE – Evan Engram and DE – Marquis Haynes, Ole Miss Rebels
Engram flashed some promise last season going over the century mark three times last season. However, in the other seven games he played, Engram only gained 256 combined receiving yards and was nearly shutout of the Peach Bowl with one catch for 11 yards. Haynes got to the quarterback 7.5 times last season as a freshman and looks to continue to exploit one-on-one matchups lining up next to Robert Nkemdiche. These two will need to continue to progress if Ole Miss has any shot at winning the West.
CB – Cam Sutton, Tennessee Volunteers
While true freshman Derek Barnett is getting all the offseason hype, Sutton was the team's best player last season and looked great in the spring game as he scored a touchdown on a busted reverse play by the offense. Sutton is the rare cornerback that can lock down opposing offense's best receiver and also lay the big hit in the run game. Look for the Volunteers secondary to once again be lead by Sutton in what could be his third and final season on Rocky Top.
P – JK Scott, Alabama Crimson Tide
Alabama is expected to lean on their run game and defense this season, especially if a quarterback fails to emerge this season in Lane Kiffin's offense. If the team goes conservative, as is believed to be Saban's preference following a Blake Sims interception that likely cost the team a title shot last season, don't be surprised if Scott is used as a weapon to pin team's back for the Tide's stout defense. If his freshman season was an indication, by the time Scott leaves Tuscaloosa, he could be Alabama's best player, not to mention the greatest punter in SEC history.