Former RB Davis, caught in scandal, makes Hall ballot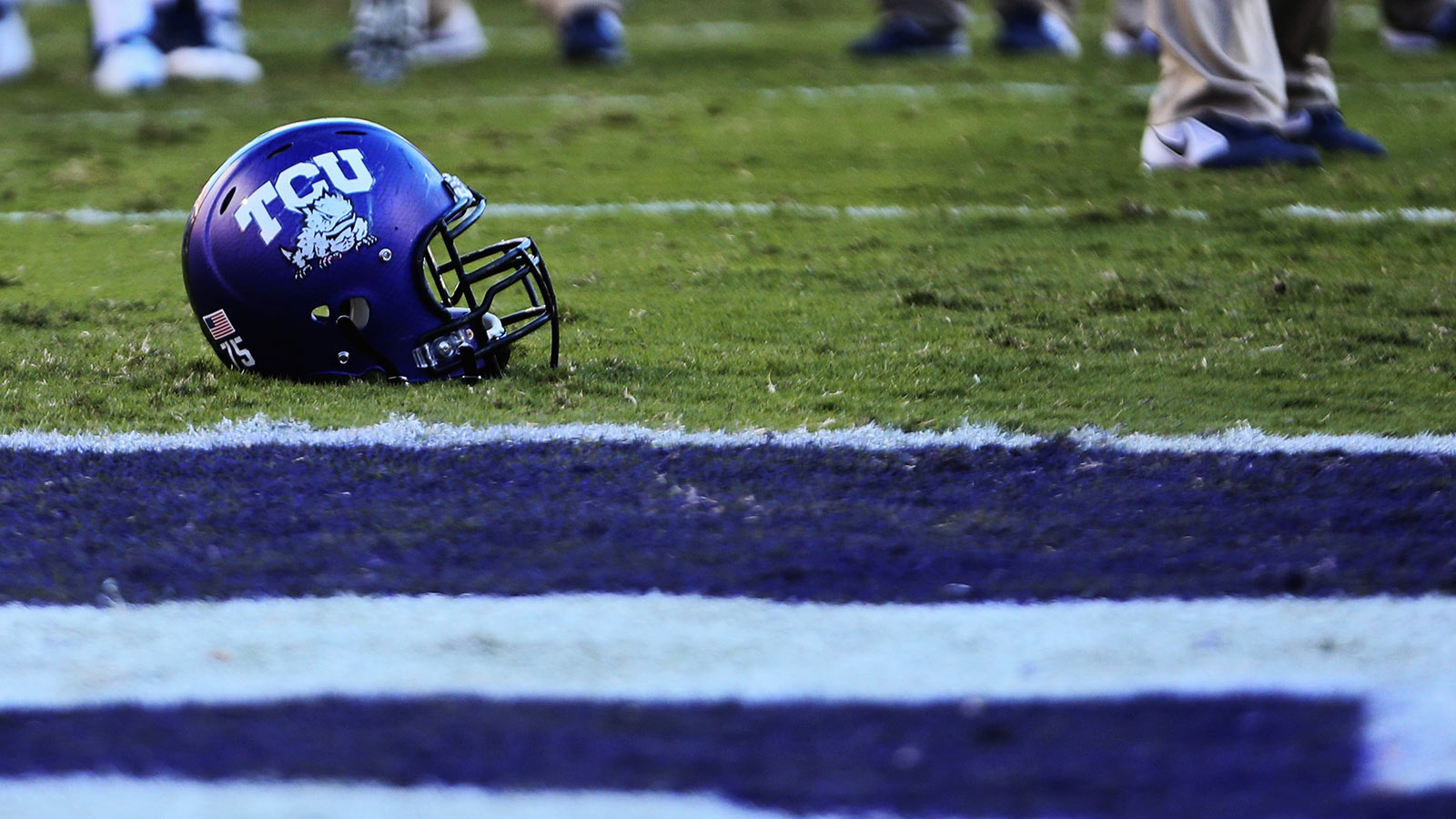 More than a decade before LaDainian Tomlinson put TCU on the map with thunderous rushing performances, there was Kenneth Davis.
The former Horned Frogs running back was a 1984 unanimous First Team All-American who finished fifth in Heisman Trophy voting in a year when Doug Flutie, Bernie Kosar and Keith Byars finished ahead of him.
The National Football Foundation and College Hall of Fame on Tuesday announced the names on the 2016 ballot for induction into the College Football Hall of Fame, including 76 players and five coaches from the Football Bowl Subdivision and 92 players and 27 coaches from the divisional ranks.
Davis blossomed as a junior and rushed for 2,994 yards and 23 touchdowns during his career, including 1,611 yards and 15 touchdowns as a junior in 1984. He finished second in the nation in rushing and led the nation with 7.6 yards per carry. He was named the 1984 Southwest Conference Offensive Player of the Year.
However, Davis very likely would have eclipsed 4,000 rushing yards and 30 touchdowns for his career had his senior season in 1985 not been cut short. Davis played one game for TCU before he and several other players were kicked off the team for accepting money from boosters.
The suspension turned Davis from a leading Heisman Trophy candidate to ex-TCU player, from probable first-round draft choice to being selected by the Green Bay Packers with the 41st overall pick. Davis went on to have a nine-year career in the NFL with the Packer and Buffalo Bills.
When he joined the Packers, he told the Chicago Tribune of the TCU scandal: "I accept being wrong. I can admit being wrong. I was young, but I never thought about it [taking the money]. My desire was to play ball. I loved to play for the man [coach Jim Wacker]. I loved to play for the school. I've got more fond memories than hardship memories."
Now Davis can erase any hardship memories that remain with election into the College Football Hall of Fame.The announcement of the 2016 Class will be made Jan. 8, 2016.
Photo Credit: Kevin Jairaj-USA TODAY Sports