Former Oregon Star Cliff Harris Diagnosed With CTE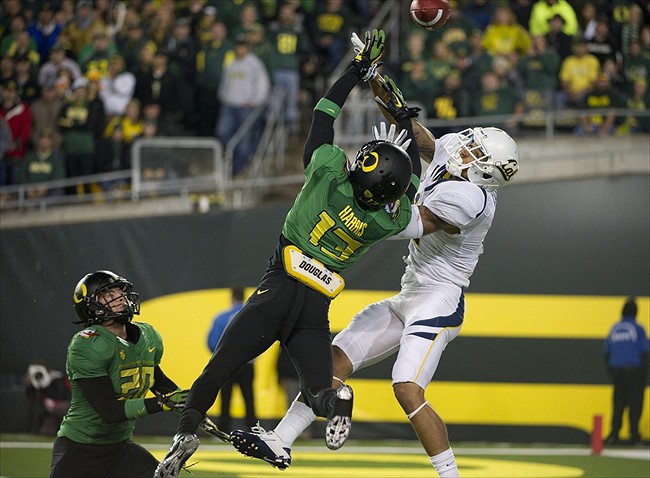 Former Oregon Ducks Cornerback Cliff Harris was arrested Saturday, but he has bigger problems to overcome.
It is a headline I never thought I would write.
Cliff Harris is in the news again for starting a small fire. He was sentenced to jail time and his mugshot does not look good. Among those athletes who have found themselves in trouble at Oregon and after their time with the Ducks, Harris seems to be more documented than the rest.
It may be because his future in the game was so bright. He has not been able to shake his demons, and there may be another reason why.
According to the Sacramento Bee, Harris was diagnosed with CTE. Chronic Traumatic Encephalopathy. What we do know about CTE is that it effects players in the NFL who have had concussions. In several cases it has not been diagnosed until after the player died.
Former Oregon football player Cliff Harris arrested in California https://t.co/yaB2Ys5JjP pic.twitter.com/ghwNvoZnuo

— ABC 33/40 News (@abc3340) November 15, 2016
The fire he started was less than a square foot. Harris had six lighters on him at the time of the incident and was arrested and sentenced to a year in jail and three months probation. Harris was expected to be released on Monday evening.
According to the report, the terms of his probation include not using, drugs, alcohol and attending a drug treatment program and get mental health counseling.
The story of a former player with such promise and so many chances once again letting his demons get the best of him. I feel a little sad for Cliff Harris, but the diagnosis of CTE makes me scared for him as well.
This article originally appeared on