Former Oregon DB Chris Seisay Lands With Portland State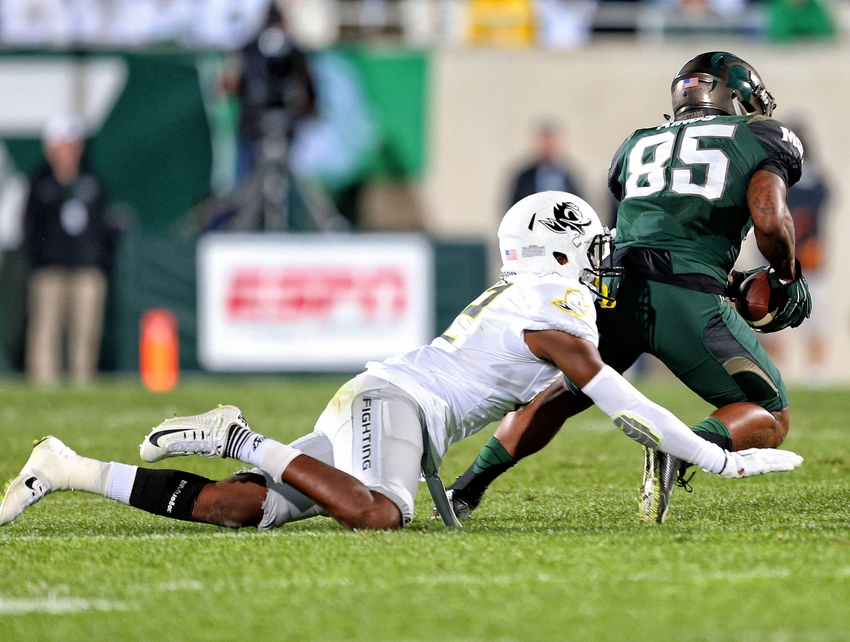 Former Oregon Defensive Back Chris Seisay has found a new home, and a new position.
Chris Seisay was expected to compete for the Oregon Ducks in Fall Camp, but ten days ago, announced he was leaving the Oregon Football team. It was not because of injury, but in reading between the lines, there was an issue with the level of trust on Defense with Seisay and the Coaching Staff. There was another reason too. He wanted to switch sides of the ball.
On Wednesday, a picture surfaced on Twitter of Seisay with his new team. The Former Oregon Duck signed with the Portland State Vikings according to KATU News. Seisay will also play Wide Receiver for the Vikings. The Wideout position with Oregon is well documented and deep entering this season.
Former #GoDucks Chris Seisay in his new @PSU_VIKINGS uniform. Says he's excited to be back at WR. #GoViks pic.twitter.com/1vrwHlxy1o

— Craig Birnbach (@CBirnbachKATU) August 31, 2016
In transferring to an FCS school, Chris Seisay will be eligible to play immediately. For Oregon in 2015 Seisay saw the field in a limited role due to injury. He returns to the position he played in High School as a Wide Receiver with Portland State.
In departing Oregon, he left a gap on Defense. Seisay was one experienced player the Ducks were counting on this season. The team will now turn to youth to serve the role.
This article originally appeared on