Former Ohio State QB Cardale Jones trolls the life out of OU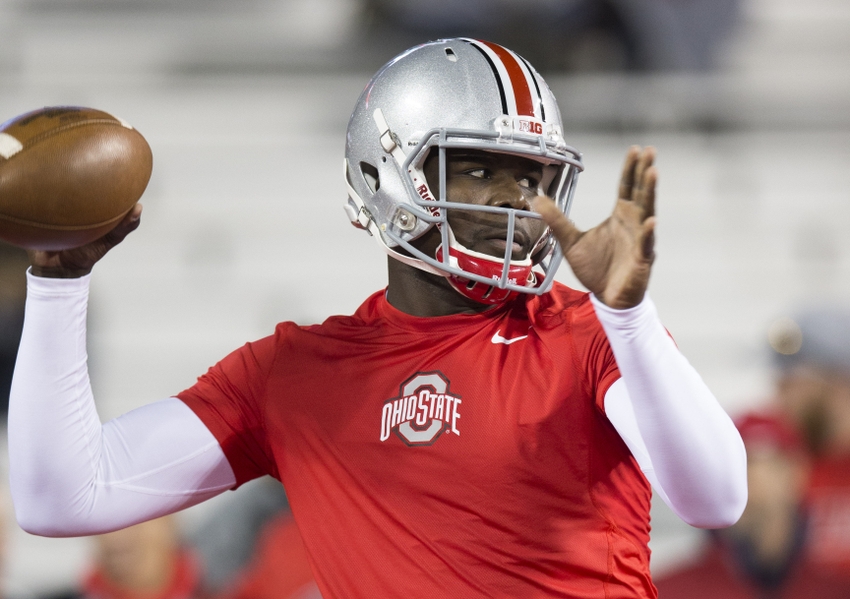 Former Ohio State quarterback Cardale Jones trolled the life out of the Oklahoma Sooners.
The Ohio State Buckeyes have issued a thorough beatdown of the Oklahoma Sooners in their own stadium basically all night long, and the fuel for the drubbing could've been the bulletin board material from Sooners backup Austin Kendall.
"I think they have a really basic defense," Kendall said on Sooner Sports. "I think we can go out there and, I mean, Baker, he'll light them up. I'm really looking forward to it. If my number's called, I think I can do the same."
Well, after Ohio State went up 42-17 in the third quarter, former Ohio State quarterback Cardale Jones took his opportunity to troll the life out of the Sooners.
Offense is pretty basic too, just throw it to @Nb_Eight0 lol

— Cardale Jones (@Cardale7_) September 18, 2016
Jones is referring to the four touchdown catches from Noah Brown, which came on four catches. Coming into the game, Brown had five career catches and a single touchdown.
Brown has also made some tremendous catches to get these touchdowns, including one behind the back of a defender as he was going out of bounds.
That one will be a top play on SportsCenter and a staple in highlight reels for years to come.
This article originally appeared on