Former LSU Star Tyrann Mathieu Opens Up On Les Miles Firing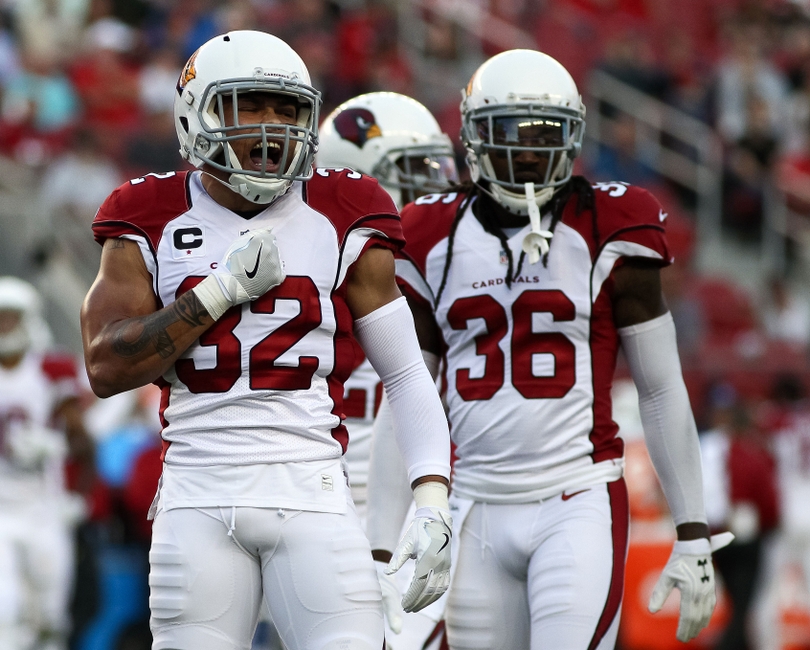 Earlier today, Arizona Cardinals defensive back and former LSU Tigers star Tyrann Mathieu went on the Rich Eisen show. During his appearance, he was asked about the firing of Les Miles, who coached him during his time in Baton Rouge. Here is what he had to say on the matter:
"I was heartbroken. Obviously, me and coach Miles have a pretty good relationship. We have stayed in contact through the years. Just talking, keeping up with each other."

"It's tough to see it happen to him. A guy who has won so many games, that was so dependable in a sense. A guy that had such great relationship with all of his players."

"But it's a business. These universities want to win championships and if you continue to fall short, you have to pay the price."

"At the end of the day, it was heartbreaking for all of his former players and current players. "
Mathieu was one of the best players in all of college football during his time at LSU, and had an usually big impact on his team for a player who plays on the defensive side of the ball. But, his time was cut short with the Tigers after he was dismissed from the program due to off the field actions.
Since that point, he has gotten his life back on a better path, and is now one of the best players in the National Football League at his position. A lot of that is credited to Les Miles, who stayed involved in his life and helped him recover and get things back on track after his dismissal from the team.
More from Death Valley Voice
This article originally appeared on