Former Duke Football Star Jamison Crowder Earns NFL Award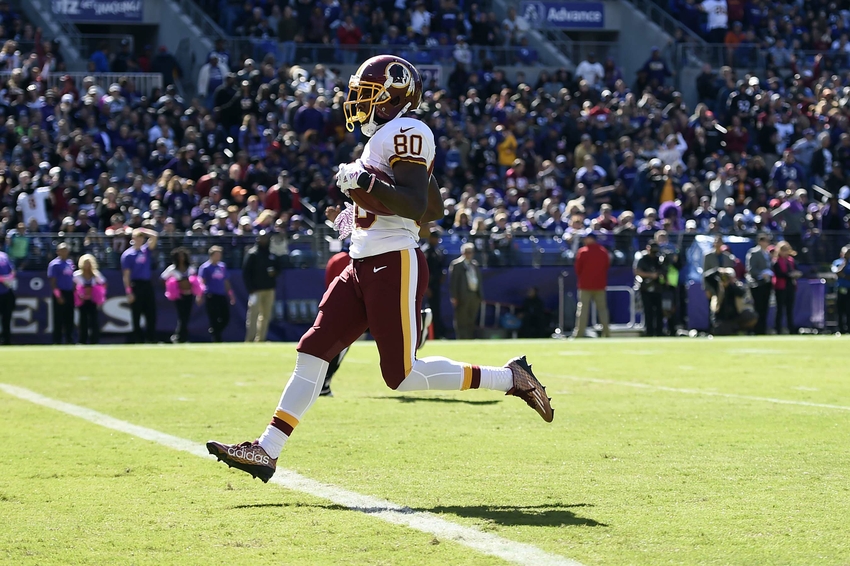 Former Duke wide receiver and special teams returner Jamison Crowder was recently named NFC Special Teams Player of the Week by the NFL.
The NFL recently announced that former Blue Devil Jamison Crowder was named the NFC Special Teams Player of the Week. Crowder played a key role in helping the Washington Redskins defeat the Baltimore Ravens on the road last Sunday.
The former Blue Devil returned an 85-yard punt for a touchdown over the weekend in the Redskins' 16-10 victory over the Baltimore Ravens. He also had three receptions for 23 yards in the game Sunday. Crowder has excelled so far this season returning seven punts for 194 total yards and scoring the first touchdown on a punt return for Washington since 2008, in addition to catching 21 passes for 231 and two touchdowns. He currently leads the NFL in punt return yards averaging 27.7 yards per punt.
Jamison Crowder had a historic career for the Blue Devils. As a wide receiver he caught 283 passes for 3,641 yards and 23 touchdowns and recorded four more touchdowns as a punt returner. He earned numerous All-ACC and All-America selections after leading Duke Football in total yardage all four seasons with the Blue  Devils and holds the records for most career TD receptions, single-season receiving yards (1,360), single-season receptions (108), and much more.
The Redskins are 3-2 so far this season and will return to action this weekend to host the Philadelphia Eagles at 1:00 on Sunday. Congrats to Jamison Crowder on earning the NFC Special Teams Player of the Week Award!
This article originally appeared on