Former BC great Kuechly wins second Butkus Award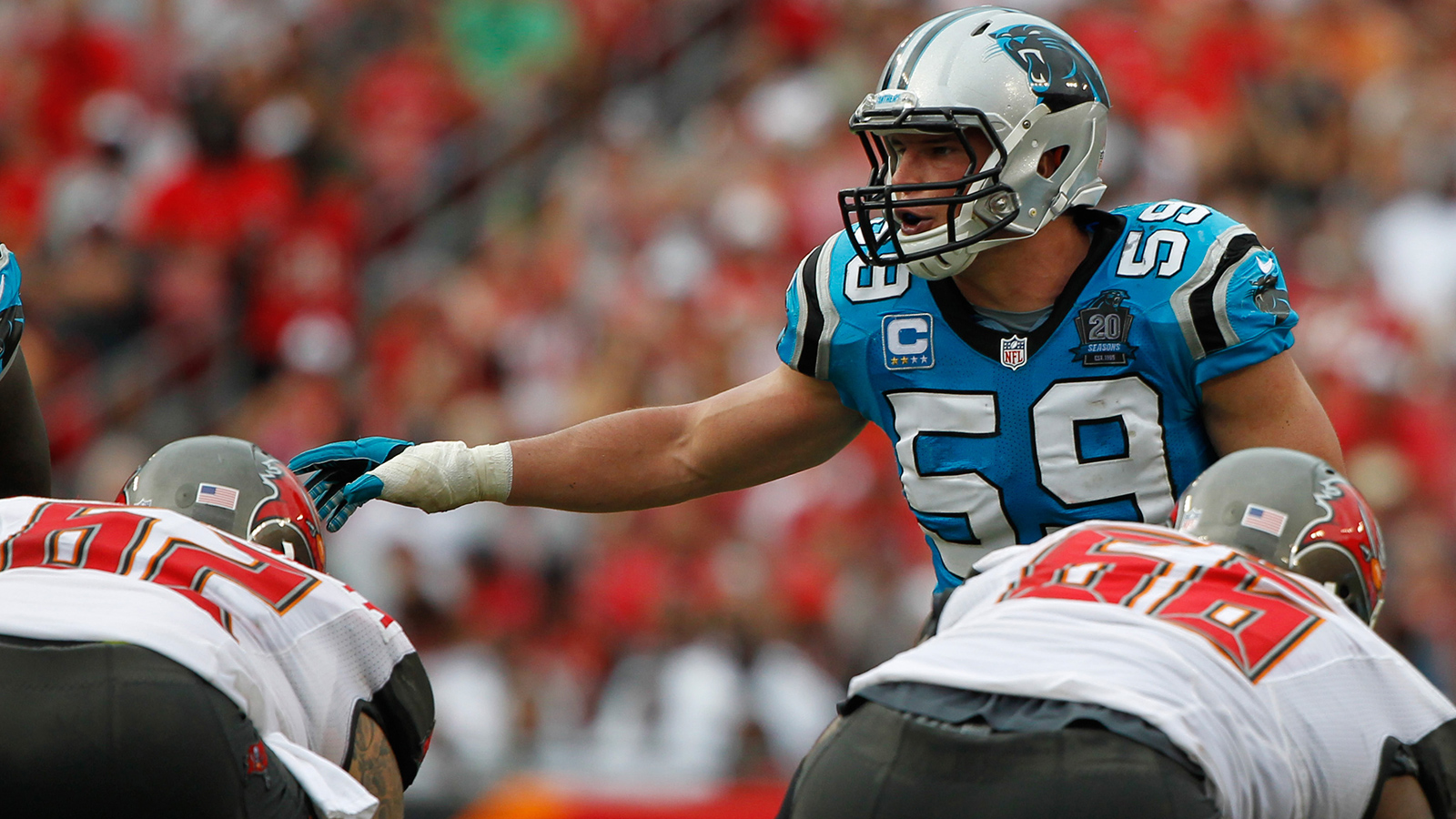 Former Boston College middle linebacker Luke Kuechly won his second Dick Butkus Award of his career, only this time it came as a member of the Carolina Panthers.
The Butkus Award is giving out to the nation's best linebacker and is awarded at the high school, college and NFL level. Kuechly won his first Butkus Award in 2011 as a junior at Boston College when he recorded a school-record 191 tackles.
Kuechly went on to become the 2012 AP Defensive Rookie of the Year and the 2013 AP Defensive Player of the Year.
In 2014, Kuechly racked up 153 tackles, 12 pass breakups and one interception to become only the third player in NFL history to earn Butkus Awards at the college and pro level, joining the club with Von Miller and Patrick Willis.
(h/t BC Interruption)