Former Badger Melvin Gordon Breaks Out for Chargers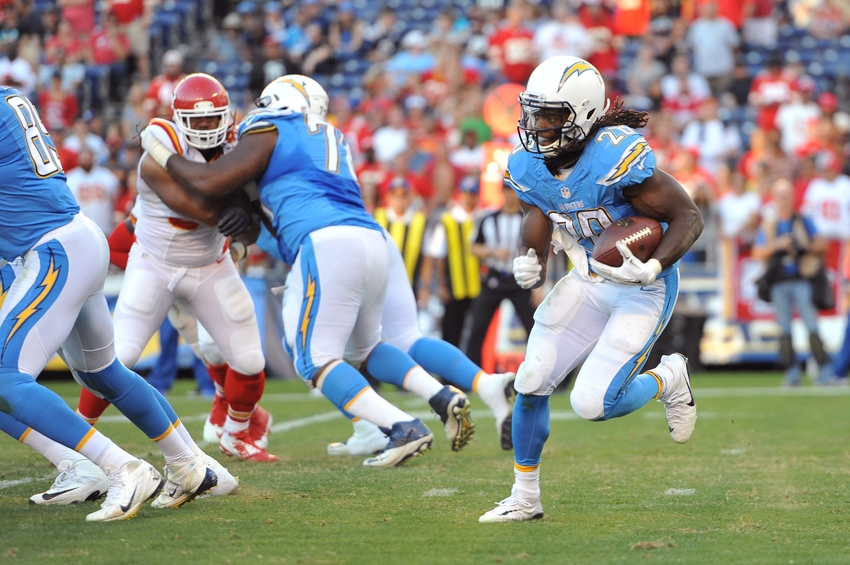 After a Rookie Season Struggle, Former Badger Melvin Gordon is Living up to Expectations
It appears as though Melvin Gordon has finally earned it. If you recall back to the beginning of last years NFL season, you may remember the story of Melvin's Mother, Carmen. For those of you who don't recall, shortly after the first weeks of the season Gordon's Mother was asked why she wasn't wearing Melvin's Jersey.
"You've got to show me a little something… He's got to earn it." Carmen said. Gordon began his rookie season with high expectations from the NFL community, and its fair to say that Gordon's rookie season was a down year for the former Badger.
In just 14 games Gordon rushed for 641 yards and never found the end zone which came as a surprise for most. For Badger fans, seeing #25 in the end zone was a common sight, he racked up 49 touchdowns in his career at Wisconsin. But in his transition to the NFL the scoring just didn't come with in his rookie season. He struggled finding holes and busting runs like his former self, and the fumble troubles followed him. For all of 2015, Gordon's Mother was not wearing a #28 jersey.
As 2016 rolled around Gordon appeared ready for a bounce back season. He worked hard in the off season, adding size and skill to an already lethal combo of athleticism. In the season opener, the work payed off. Gordon found the end zone not once, but twice in the overtime loss to the Chiefs. The following week, Carmen Gordon sat in the stands in a powder blue #28 Melvin Gordon jersey. It served as an inspiration for Gordon as he followed up his week 1 performance with 124 yards and another touchdown.
So it seems as though Melvin's earned it, he's finally looking like his former self. A good sign for Chargers fans who will now be even more dependent on Gordon. The Chargers other Running Back Danny Woodhead has a torn ACL and will miss the remainder of the season. As the absolute #1 back, Gordon will have to continue to carry the load to bring the Chargers success. You can catch Melvin at 3:25 on Sunday as they take the field against the Colts on CBS.
More from Badger of Honor
This article originally appeared on