Top 10: Florida State, Oregon, Alabama hit hardest by NFL Draft
I always thought those "way-early top 25s" that come out before the official NFL underclassmen draft list were actually too early.
Now that the deadline has passed, let's look at the schools hurt the most by losing guys early to the NFL.
1. Florida State Seminoles
It would've been shocking if Jameis Winston opted to come back to the 'Noles to play a third season, but losing him is still a major blow to FSU. He was the leader of that locker room, led FSU to a national title and lost only one game in two seasons. Whether Sean McGuire takes over or one of the much younger players, it's almost a given the 'Noles are going to really miss Winston at the QB spot in 2015.
FSU also lost two talented D-linemen in Eddie Goldman, a first-team All-American, and Mario Edwards Jr., a two-year starter and first-team all-conference pick who led the team with 11 TFLs. The 'Noles do have some impressive athletes in the pipeline in Chris Casher, Jacob Pugh, DeMarcus Walker and Lorenzo Featherston. FSU also took big hits at corner, losing starters P.J. Williams, a first-team All-ACC player, and Ronald Darby. The 'Noles do still have Jalen Ramsey back to headline the secondary, but the pressure will be on Trey Marshall and Marquez White to pick up the slack.
2. Oregon Ducks
Even though the Ducks have always had a playmaking triggerman for the past decade, expect a major drop-off at QB now that Marcus Mariota has opted to leave Eugene with one season of eligibility remaining.
Mariota's career TD-INT ratio of 105-14 is staggering, but at least the new starter will be able to lean on Royce Freeman, Thomas Tyner and a deep receiving corps. Worse still, the Ducks also lose D-lineman Arik Armstead, one of their best defensive players.
The good news: At least DL DeForest Buckner (13 TFLs) didn't jump to the NFL, too.
3. Alabama Crimson Tide (tie)
The Tide lost their best offensive player, Amari Cooper (124 catches, 1,727 yards and 16 TDs), and best defensive player, safety Landon Collins (103 tackles, three INTs), early to the NFL. They also lost standout RB T.J. Yeldon, although having bruising Derrick Henry should ease that blow.
On the bright side: All-SEC LB Reggie Ragland and DE Jarran Reed opted to come back for 2015.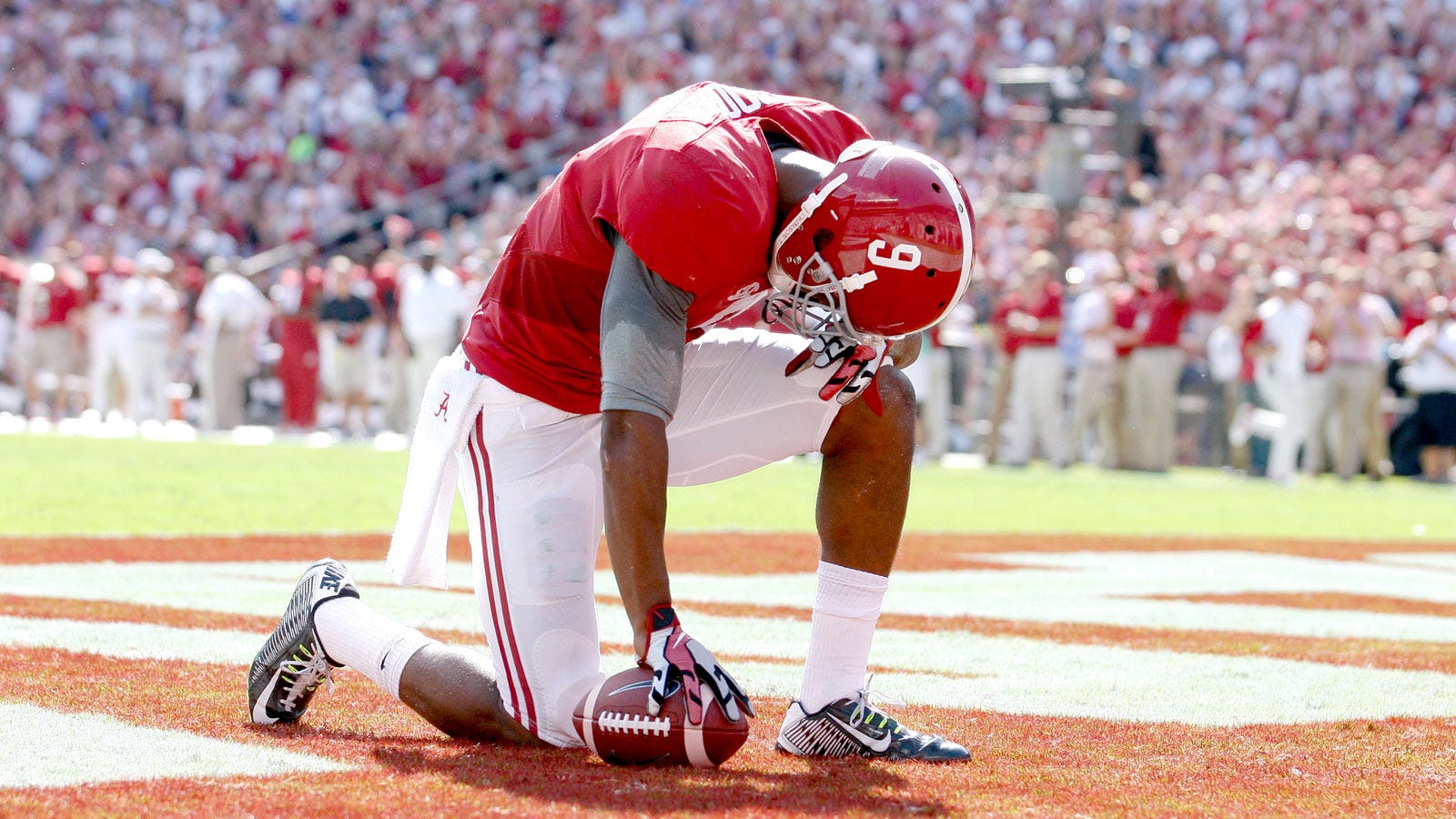 3. USC Trojans (tie)
The Trojans, again, took a big hit with the underclassmen deadline as they lose their best player (DL Leonard Williams) along with their best RB (Buck Allen) and top wideout (Nelson Agholor). Losing Williams is a huge blow, but on offense there is a lot of good, young skill talent to make up for the departures of both Allen and Agholor.
5. Florida Gators
New coach Jim McElwain takes over a program that barely made a bowl game and now also has to do it without a quartet of key guys, led by star DL Dante Fowler (15 TFLs) and two good O-linemen in D.J. Humphries and Tyler Moore. Also gone is leading rusher Matt Jones.
6. LSU Tigers
Another year and another batch of Tigers are leaving early. Relatively speaking, the Tigers got off easy this year, but their defense did take some big hits, losing leading tackler Kwon Alexander, rangy DB Jalen Collins and D-lineman Danielle Hunter.
7. Miami Hurricanes
Al Golden's program is hobbling and losing the 'Canes' best player, RB Duke Johnson, won't make life any easier. On top of that, the 'Canes also lost their most talented O-lineman, OT Ereck Flowers, early too.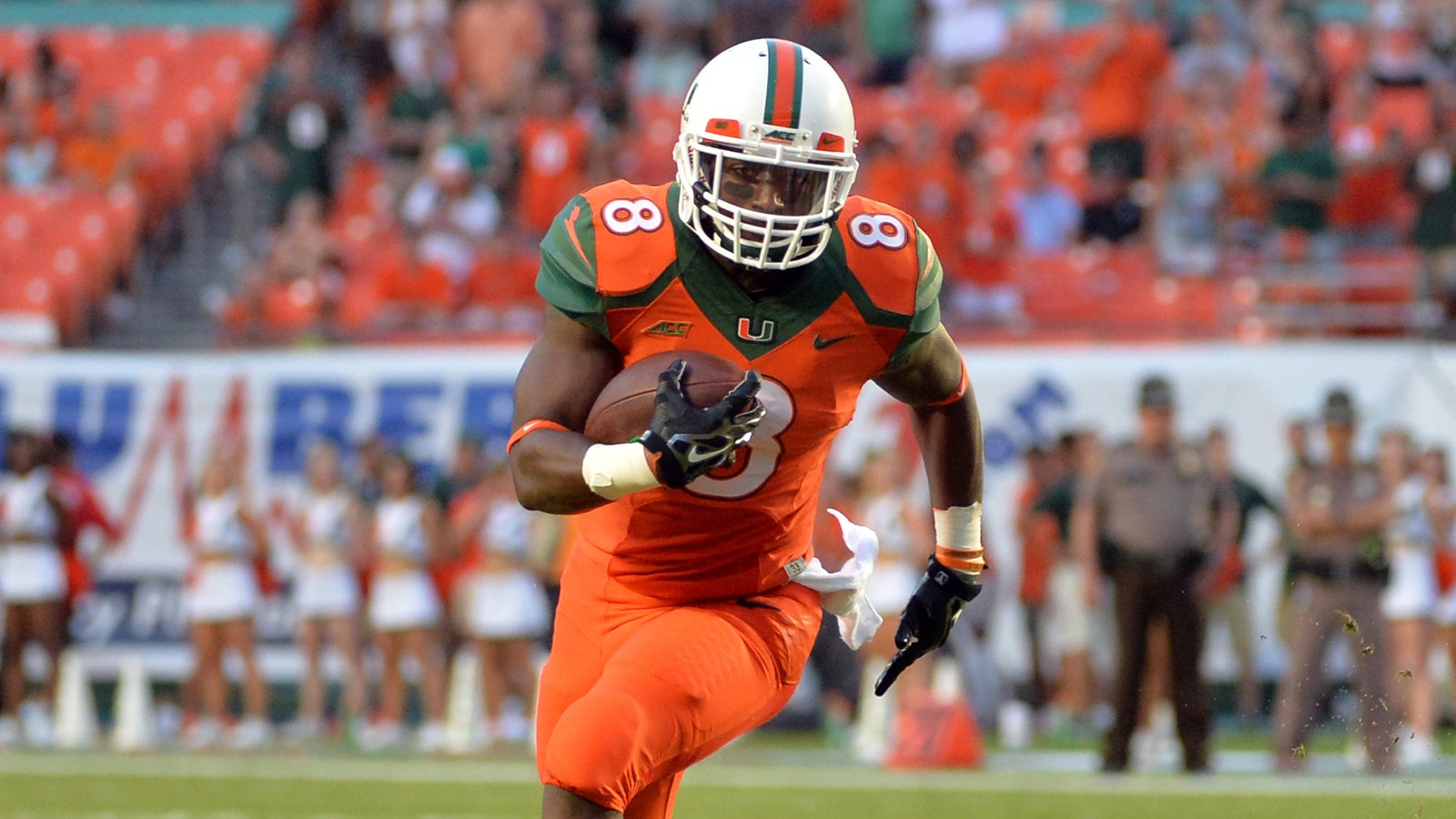 8. Mississippi State Bulldogs
There is some good news here and some bad. The bad: losing their best defensive player, LB Benardrick McKinney, and 1,200-yard RB Josh Robinson early. However, it could've been a lot worse had QB Dak Prescott also opted to bolt for the NFL.
9. UCLA Bruins
After arriving touted as "The Savior," Brett Hundley may not have led the Bruins to any Pac-12 titles, but he did lead them to back-to-back 10-win seasons and three straight wins over archrival USC. The new QB (perhaps five-star early enrollee Josh Rosen) will take over an offense where everyone else is back. The Bruins also lost former blue-chip recruit Ellis McCarthy, who had yet to live up to his recruiting hype and had been plagued by injuries, but did provide some heft and depth (three sacks, 21 tackles).
10. Stanford Cardinal
The Cardinal lost their best O-lineman in prized LT Andrus Peat, who has first-round talent, and a very good corner in Alex Carter, but at least starting QB Kevin Hogan decided to return for another season.
Bruce Feldman is a senior college football reporter and columnist for FOXSports.com and FOX Sports 1. He is also a New York Times Bestselling author. His new book, "The QB: The Making of Modern Quarterbacks," came out in October 2014. Follow him on Twitter @BruceFeldmanCFB.