No. 9 FSU prepared for rugged BC offense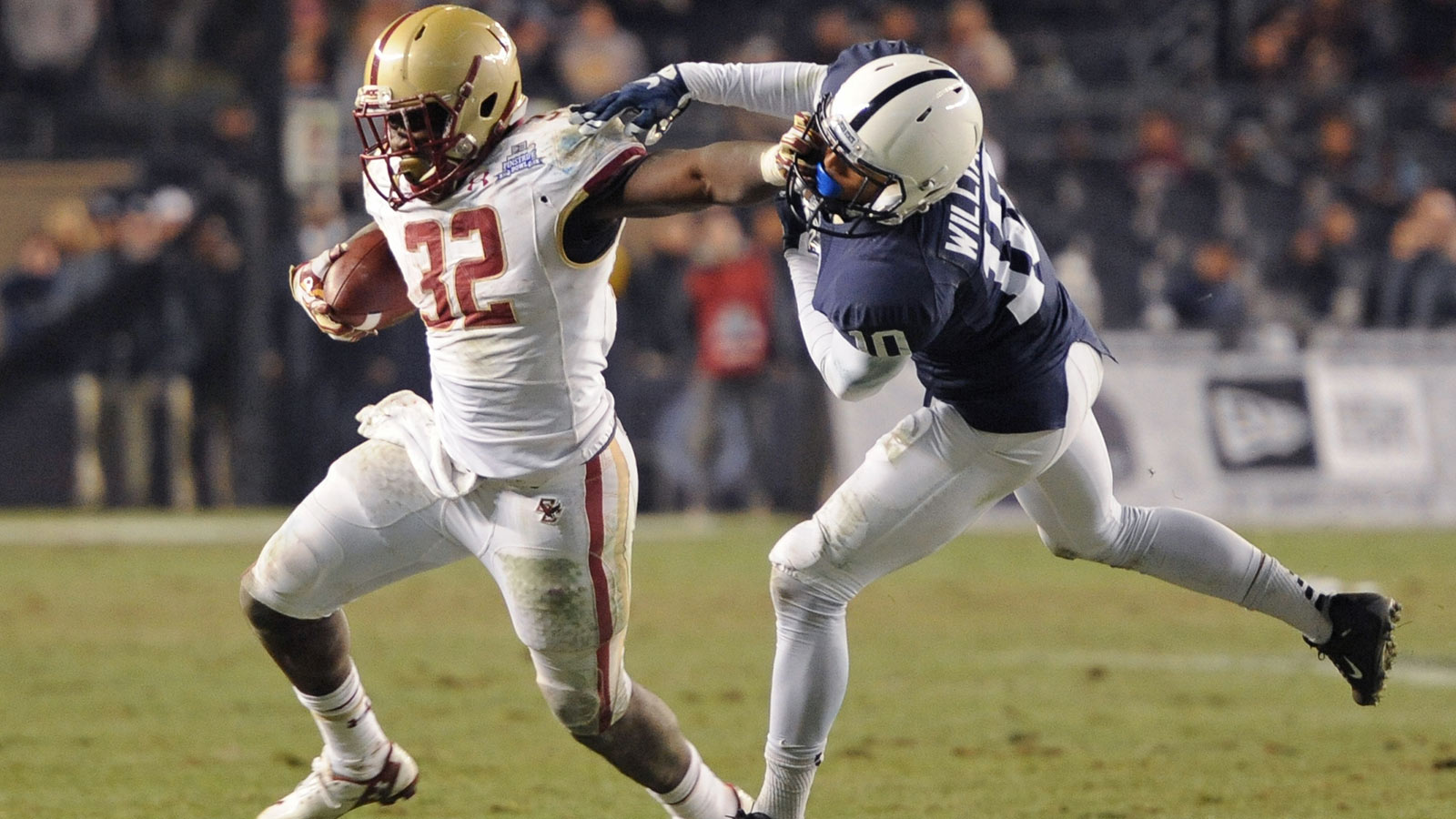 In an era where just about every college football team is running some type of finesse offense, Boston College prefers to be more traditional, and that's just fine with Florida State.
The No. 9 Seminoles (2-0, 0-0) head to Massachusetts Friday night to take on an Eagles (2-0, 0-0) team that likes to put up points with a rugged running game that has tallied exactly 100 points in their first two contests.
Led by sophomore running back Jon Hilliman, the Eagles have rushed for 551 yards and 10 touchdowns in its first two games and they are not afraid to line up with two tight ends and try to out-muscle opponents.
It is a philosophy that Seminoles head coach Jimbo Fisher can appreciate. When asked how difficult it is to try and defend the Eagles' two-tight end sets Fisher said, "It's not hard for us because we do it."
Fisher continued.
"See we're the odd ball in that regard because our guys get (to see it) every day," Fisher said. "What we do in our offense, and we do it a lot, is that we can spread or we can go two tights, but it prepares your defense for at least for a base look that you have seen before. It's not totally new to them. … At the same time you have to go back and play physical football."