Florida Gators: Where Did UF Land In The Fandom 250?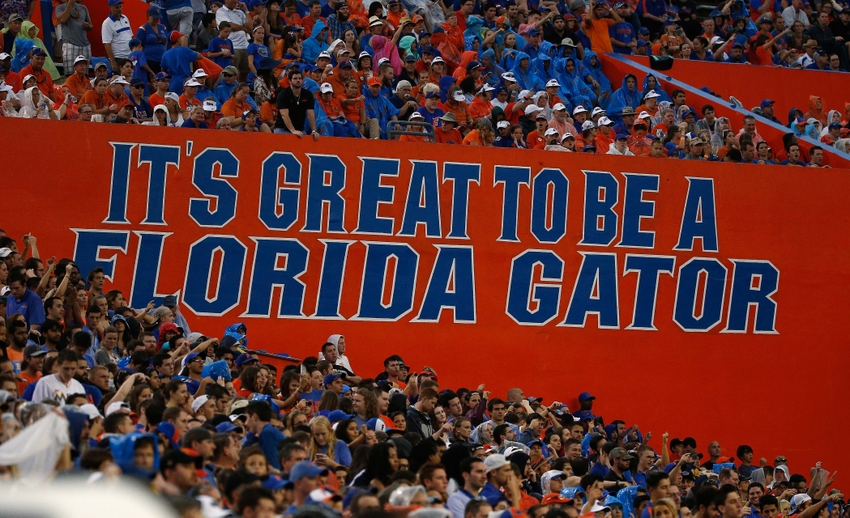 FanSided has released the Fandom 250. Where did the Florida Gators rank amongst the 250 most passionate fan bases in the world today?
---
If you're a fan of the Florida Gators, then you expect greatness. The names of players and coaches who have come through the University of Florida have struck fear in the opposition and pride in the fan base for years on end.
Thus, it's hardly surprising that FanSided honored the Gators as one of the 250 most passionate fan bases in the world of sports, entertainment, fashion, and pop culture.
The Gators have consistently contending teams in multiple sports, including baseball, men's basketball, women's basketball, football, and women's volleyball. Whether the teams are winning or losing, however, Gators fans remain true.
It's for that reason that Florida's fans were ranked No. 159 by FanSided in the Fandom 250.
It's easy to know a Gator fan when you see one; clad in bright blue and orange colors while performing the infamous "Gator Chomp." The Chomp is truly iconic, especially when tens of thousands of people are performing it inside Ben Hill Griffin Stadium while cheering on the football team.
No. 159 may be low in some eyes, but one can find solitude in the fact that Florida was honored on this list.
Across the glorious athletics department, Florida has won an insane 36 national championships. Florida is the last men's basketball to win back-to-back national titles, with the two coming in 2006 and 2007.
The football team has won three national titles over the past 20 years: 1996, 2006, and 2008.
The legends who have come through Florida include Emmitt Smith, Jack Youngblood, and Tim Tebow. Active NBA players include former Defensive Player of the Year Joakim Noah, four-time NBA All-Star Al Horford, and standout shooting guard Bradley Beal.
That doesn't even include baseball stars such as 2006 World Series MVP David Eckstein and 1953 AL MVP Al Rosen,
Whether you feel the ranking was fair or otherwise, it's great to be a Florida Gator!
More from Hail Florida Hail
This article originally appeared on