Coaches concentrating on keeping Gators camp positive momentum going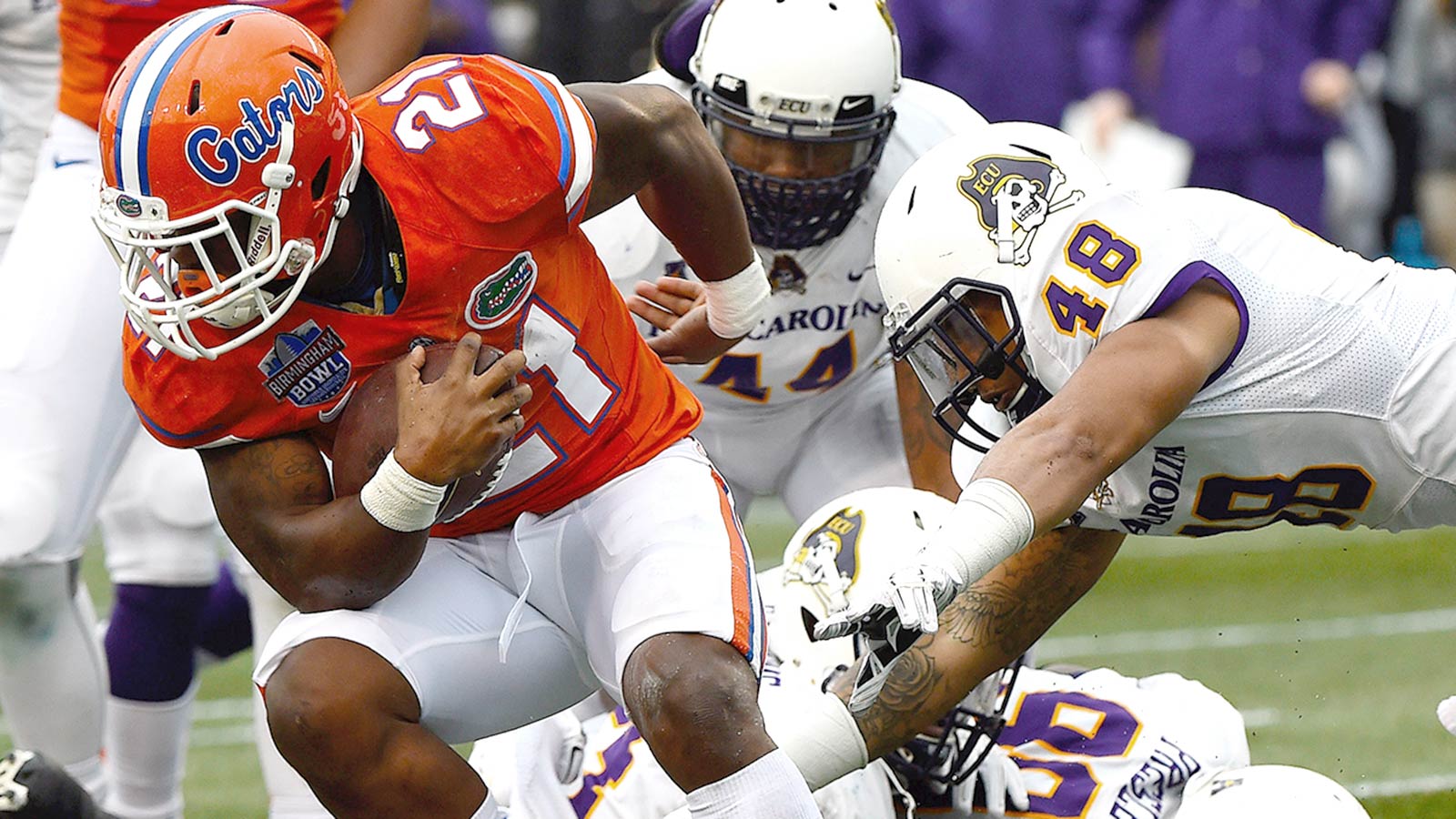 The Gators are currently working hard in their first fall camp under Jim McElwain, but don't think this is McElwain's first rodeo. The Florida coach knows what's soon to hit Gainesvilles if he isn't careful – the dreaded wall of camp.
"I think the novelty of the new season, the fresh new uniforms you've got have now been washed a whole bunch," McElwain said to the Orlando Sentinel. "Sometimes the guys' focus on detail starts to slip as their bodies are really sore and they get tired and the monotony of the every-day kind of takes in. We're really looking to where our leadership moves us forward to where we make a big huge push week rather than just a settle for average week."
Consider the coach's worry a luxury at this point, as the Gators have given their coach little reason to complain about the effort they've put out on the field to this point.
"Yesterday's two-a-day was as good back-to-back practices as I've ever seen," McElwain said. "The energy, the attention to detail, the guys coming out prepared."
Of course everyone's focus has been turned to the offense after several down seasons on that side of the ball is ultimately what got Will Muschamp fired. The offense's latest practice had even the Gators stout defense searching for answers.
"I don't know that the defense would have said it was a great day," McElwain said. "I thought that there was some real spark there."
Despite the strong showing, McElwain is focused on the next practice and preparing his players for the season that draws closer and closer.
"I can't say how encouraged I was with yesterday's two-a-day," McElwain said. "I really was encouraged. We'll see how we do tomorrow, because we have another two tomorrow."
(h/t Orlando Sentinel)