Florida Gators News and Notes: LSU an afterthought; Del Rio returns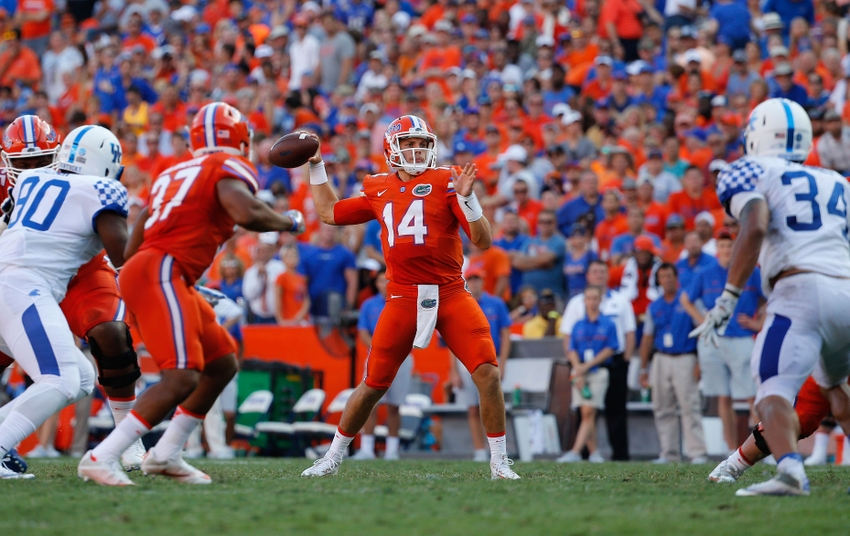 Hail Florida Hail here for a weekly update on Florida Gator news for Week 6.
Florida junior tight end DeAndre Goolsby has been named to the John Mackey Midseason Award Watch List. The award is given to the most outstanding tight end in college football.
Goolsby currently has 22 receptions for 175 yards and 1 touchdown. He is the sixth SEC tight end to be added to the list.
We are midway through the week and we have some recruiting news as well as the latest injury report for this Saturday's game against Mizzou.
Due to the postponed home game against LSU, the Gators cancelled all recruiting visits they had scheduled for the weekend.
The Gators were scheduled to host an assortment of top prospects, which is normal for a LSU and Florida matchup but due to Hurricane Matthew were forced to do away with any and all recruiting visits.
That includes a recent de-commit of the Miami Hurricanes football program,  Chris Henderson Jr. There was speculation via Henderson's Twitter account that he still visited Florida but it turns out that he had made prior arrangements to be in Gainesville with family.
and …
Obviously, you can see the confusion since Gainesville, FL was his location on October 6 and again the 7th. Turns out, he was visiting family, according to Zach Abolverdi.
Let's check in on the state of the Gators health.
We told you there would be good news in this article. Luke Del Rio is officially back!
Luke was a probable return last week against LSU and likely would have started but we all know how that went. So with back to back bye weeks, Luke Del Rio is officially back and we will see how healthy the young QB truly is.
The bad news may not come as a surprise, really nothing came as a surprise in this article but Defensive Tackle, Joey Ivie and Defensive End, Jordan Sherit are both out vs. Missouri.
Ivie and Sherit are still out but at least we have Cox and Brantley. A good starting four of Zuniga, Brantley, Clark and Cox will get the job done and should create enough havoc to disrupt any front line in the SEC.
Who got next: Missouri Tigers
We will have a full preview of the Missouri Tigers and Florida Gator football game sometime tomorrow.
Missouri Tigers
Saturday Oct. 15
Ben Hill Griffin Stadium, Gainesville, FL
4 pm ET on the SEC Network
This article originally appeared on