McElwain gives injury update, offers quarterback news on Wednesday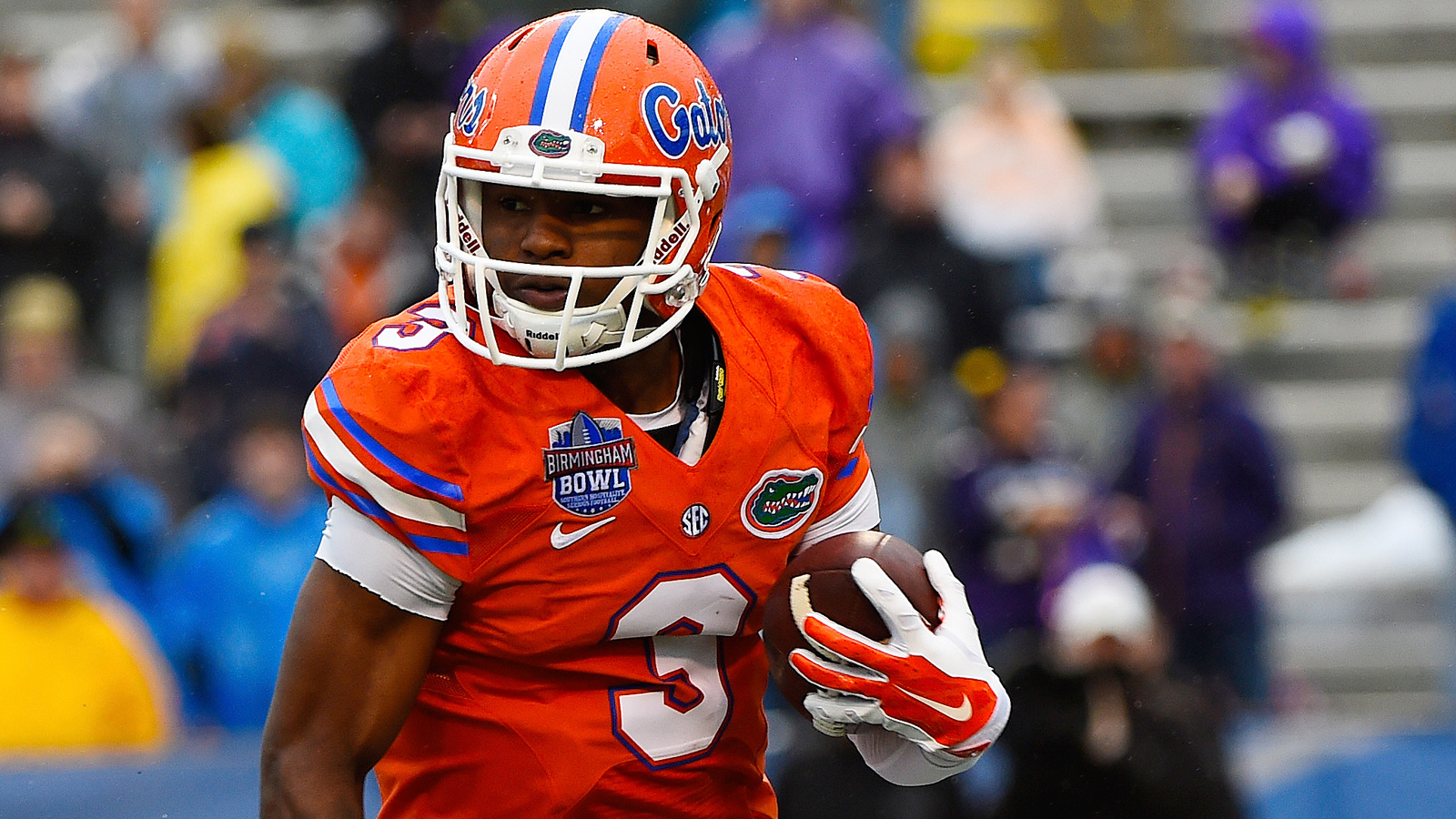 In Jim McElwain's post-practice press conference on Wednesday, he spoke about the various injuries on his team, as well as the quarterback competition for this Saturday's game versus Kentucky.
"He's good to go … he'll play." — Mac on freshman OL Martez Ivey

— Scott Carter (@GatorsScott) September 16, 2015
On a positive front, both Martez Ivey and Vernon Hargreaves III look as if they'll play. Hargreaves III was upgraded from "questionable" to "probable", and Ivey has looked good in practice. Ivey's return is especially significant. Kentucky will get talented defensive end/outside linebacker Jason Hatcher back from suspension. Ivey may be the one tackle on the roster athletic and quick enough laterally to deal with Hatcher.
Hargreaves III is Florida's best player. Having him come back into the fold is an obvious plus for McElwain's squad.
Josh Grady has a leg injury, doubtful. C'yontai Lewis hurt his hand Tuesday, practiced with a club on his hand.

— Robbie Andreu (@RobbieAndreu) September 16, 2015
From a negative standpoint, receiver Josh Grady is doubtful for the game. Special teams dynamo Case Harrison is also out with a thumb injury.
Perhaps the biggest worry is tight end C'yontai Lewis. He injured his hand in practice Tuesday, and it isn't sure as to whether he'll be ready or not. Lewis has demonstrated very good athleticism from the tight end position. While he has only three catches on the season, two of those grabs were touchdowns.
Coach says there is no timetable for the QB decision this season. Both guys are preparing themselves like a starter.

— Gators Football (@GatorsFB) September 16, 2015
As has been the case for the first two weeks, both quarterbacks figure to see time versus Kentucky. However, it isn't known as to which one will see the first snaps. Grier has thrown for 317 yards and four touchdown through two games, and Harris has tosses two touchdowns to go along with 269 yards through the air.
At some point, one has to wonder whether McElwain will eventually stick with one signal-caller, or continue on playing both throughout the entire year.