Florida Gators Football: UF Must Overcome Heartbreak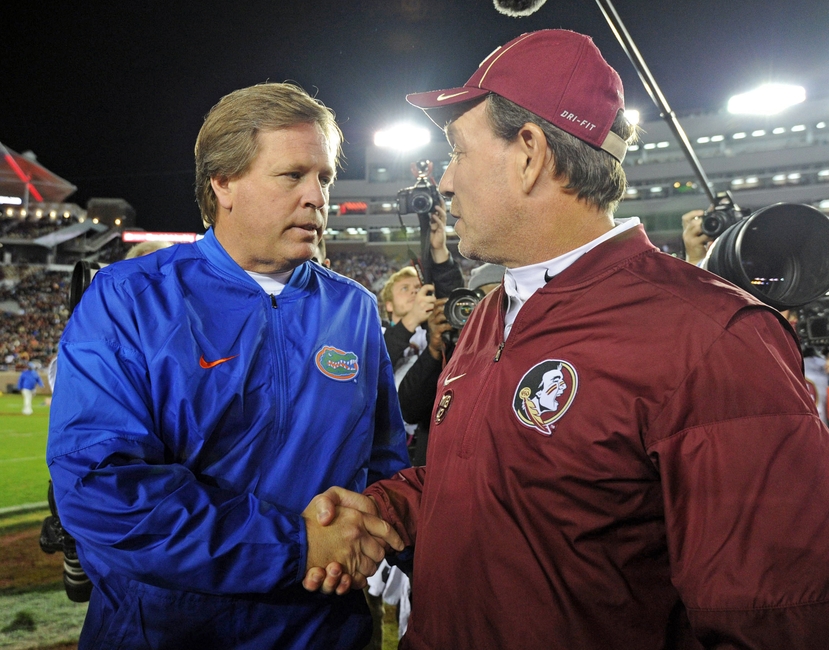 The Florida Gators football team must overcome heartbreak before it can overcome the Alabama Crimson Tide. Will it be able to?
---
The Florida Gators football team has been able to overcome unfathomably tedious tasks. Eight different starters are currently injured, with seven missing the past two games and an eighth going down against the Florida State Seminoles.
For as much as the Gators have been able to endure, the current roadblock is one it may not be able to overcome: heartbreak.
On Saturday, November 26, the Gators dropped a 31-13 road game against the Florida State Seminoles. That stings for obvious reasons, but what truly hurts is that Florida's seniors went all four years without defeating Florida State a single time.
According to Ryan Young of SEC Country, senior leader Joey Ivie expressed the emotion that he and his teammates are experiencing: heartbreak.
"Heartbroken," senior nose tackle Joey Ivie said. "You know, obviously we all really wanted this win. You know, the right things didn't fall in place. We didn't do enough on both sides of the ball. We just need to rally around each other and learn from this game."
One can't help but feel for Ivie, as well as the other seniors and NFL-bound players on Florida's roster.
The Gators have been able to push through injury after injury en route to an 8-3 record and the SEC East title. The list of injuries ultimately caught up with Florida, however, as it struggled to stop Dalvin Cook and failed to generate consistent offense.
Come Saturday, December 3, the Gators will be tasked with bouncing back from this heartbreaking turn of events and face the No. 1 team in the country in the SEC Championship Game.
The No. 1 Alabama Crimson Tide won the SEC West with a 12-0 record overall and an 8-0 mark against conference foes. Only one game Alabama has played in 2016 has been decided by less than 10 points: a 48-43 win over the Ole Miss Rebels in Oxford.
The question is: can Florida do the unthinkable one more time and win the SEC Championship Game?
One can only hope the players and coaches are able to emotionally recover from a devastating loss to the Seminoles.
More from Hail Florida Hail
This article originally appeared on