Florida Gators Football Strong And Steady In CFP Rankings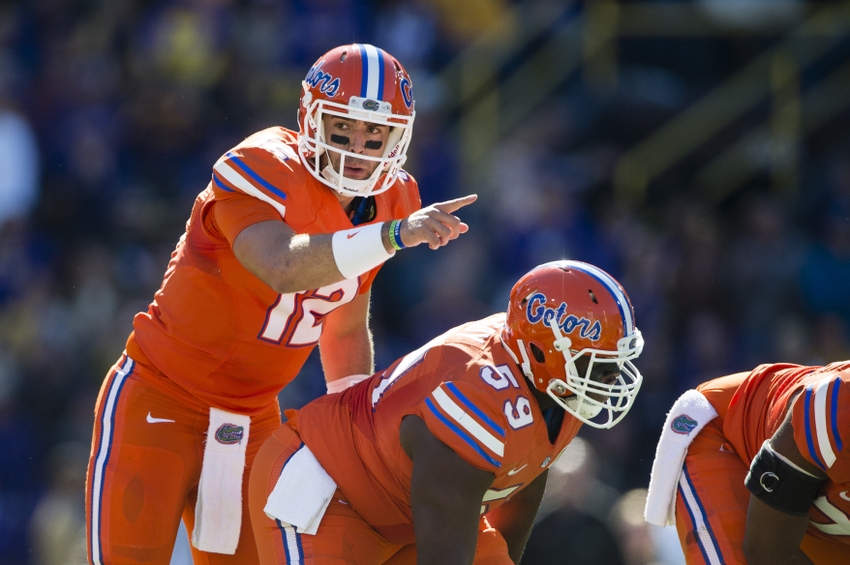 The Florida Gators football team remains strong and steady in the 2016 College Football Rankings. Find out where they're ranked after the Florida State loss.
---
The Florida Gators football team has been as resilient as any in the broad landscape of college football. Despite entering the SEC Championship Game with eight injured starters, Florida is 8-3 and—can't say it enough—playing in the SEC Championship Game.
Though the 31-13 loss to the Florida State Seminoles was tough to stomach, the College Football Playoff committee didn't penalize the Gators too harshly—or at all.
Florida entered the clash with Florida State as the No. 15 team in the College Football Playoff Rankings. It was a strong spot that came on the heels of an incredible 16-10 road victory over the LSU Tigers in Death Valley.
Shocking as it may be, the Gators weren't dropped at all in the latest edition of the College Football Playoff Rankings.
Florida remains at No. 15 after an 18-point loss, but Gators benefitted from 8 teams below them losing. Maybe WMU, WVU, Navy jump w/ wins

— Jared Shanker (@JShankerESPN) November 30, 2016
That's an incredible honor.
As Jared Shanker of ESPN stated, the Gators benefited from eight teams below them losing games. Considering Florida was within 11 points on the road until Florida State scored in the final minute, the defense's showing was strong enough to applaud.
It's also worth noting that Florida won its division and defeated LSU on the road in order to achieve the No. 15 ranking.
Florida will have a chance to move up in the rankings this Saturday.
The Gators will play the Alabama Crimson Tide in the SEC Championship Game on Saturday in Atlanta. That likely played a role in Florida's ranking, as the committee would prefer to see two Top 15 teams square off for the SEC's prestigious conference title.
Nevertheless, Florida remains one of the Top 15 teams in the country and has a chance to finish the year in the Top 10.
It's great to be a Florida Gator.
More from Hail Florida Hail
This article originally appeared on