Florida Gators Football Recruiting: LaBryan Ray High On UF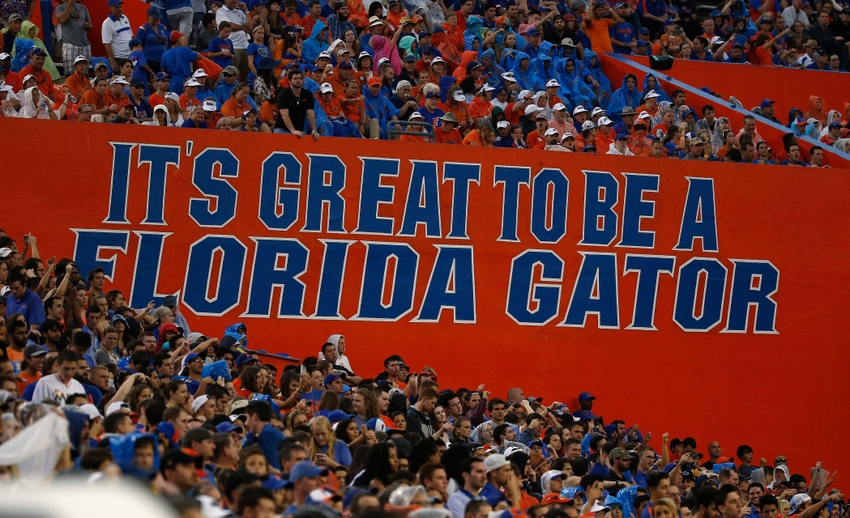 The Florida Gators football team is in pursuit of one of the best recruits in the country. LaBryan Ray claims to be very high on Florida.
---
The Florida Gators are entering the single most critical stretch of the 2016 college football season. Next on the schedule is a rivalry game against the Florida State Seminoles in Tallahassee, and a clash against the Alabama Crimson Tide in the SEC Championship Game will follow.
In order to ensure the future of Florida football, however, the coaching staff must simultaneously excel on the field and the recruiting trails.
Florida has done a solid job of signing high-quality talent from the recruiting class of 2017. The recruiting class will truly take shape over the next few months, however, and that could begin with four-star defensive end LaBryan Ray.
According to Zach Abolverdi of SEC Country, Ray is, "Very high," on Florida and the way they utilize their young players.
"I'm very high on Florida," Ray said. "I like what Coach Mac is doing down there. I like how they're rotating the young guys in and I like the way the coaches coach. They play fast and get after the quarterback a lot."
That's a critical vote of confidence.
Ray is currently the No. 36 overall player on the ESPN 300. He's the No. 45 overall recruit and No. 3 strongside defensive end on 247Sports, is No. 73 overall and No. 2 amongst strongside defensive ends on Rivals, and is ranked No. 86 overall on Scout.
If Florida were to land Ray, it'd add yet another four-star defensive lineman to what's already an impressive crop of signings.
Defensive line coach Chris Rumph told Ray that he'd be able to play early if he comes in and works, per Abolverdi. That's music to most every recruits' ears, especially one as vaunted and highly-touted as Ray.
What truly sold Ray on the Gators was McElwain informing him that he's focused on helping him prepare for both an NFL career and life after football.
"I had good talk with Coach Mac. He told me if I come to Florida that not only would they help me for four years, but after football too. There are connections that come with a degree from the University of Florida. That's important also because football has to end one day."
That's a young man with perspective.
Ray was accompanied by his aunt and uncle for his trip to Florida. He has family living in Gainesville, which creates something closer to a level playing field when one considers the fact that Ray's from Alabama.
Ray's family, "Had a great time," during the visit. Ray himself thoroughly enjoyed the atmosphere at The Swamp, as well.
"My uncle liked the visit. My aunt did too, they had a great time down there," Ray said. "The atmosphere was great. I had heard a lot about The Swamp. I'm glad that I came down there and was able to see it for myself.

"It was pretty loud in there. My other visit was just a regular visit, so this was the first time being able to see everything that happens on a game day. It was a good trip."
Beating out Alabama for Ray's services will be an unenviable task, but Florida appears to have gained traction in the recruiting process.
Florida earned a massive victory over the LSU Tigers in Baton Rouge, which has inevitably helped the Gators on the recruiting trails. It was an emotional game, just as the 20-7 win over South Carolina on Senior Day was.
The question is: can the Gators put the seal on both an excellent season and the pursuit of a revered recruit in Ray?
The competition with Alabama is even more significant than one may have previously believed.
More from Hail Florida Hail
This article originally appeared on