Florida Gators Football Recruiting: Kadeem Telfort Update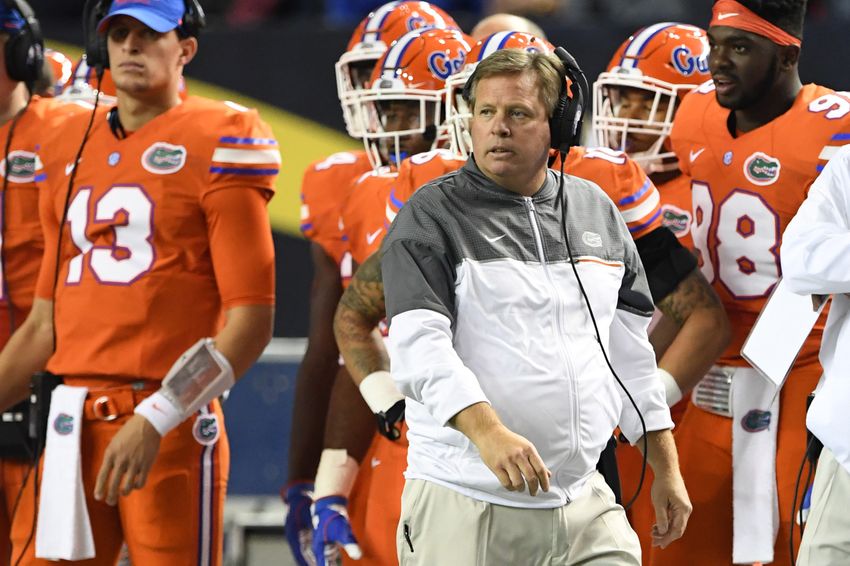 The Florida Gators football team continued its commitment to recruiting Kadeem Telfort. Find out what the Florida commit had to say about the Gators.
---
Four-star offensive tackle Kadeem Telfort is one of the most important recruits in the class of 2017. The Florida Gators football team needs to address its offensive inconsistencies and Telfort is the type of talent who can help them do so.
For a Florida football team that's in dire need of help along the offensive line, Telfort could be the player who solidifies the future.
Florida has two of the best offensive tackles in the country in sophomore Martez Ivey and freshman Jawaan Taylor. Depth is always vital, however, and improving the interior has become a key point of emphasis.
According to Luke Stampini of 247Sports, the Gators informed Telfort that he has a chance to play as a true freshman—but only if he works for it.
"What they are telling me is if I come in and work hard enough, I have a chance of playing as a true freshmen. They said if I don't start, I'll be a backup. The only way I won't play is if I come there being lazy and not doing what I'm supposed to do. That's the only way."
That's the perfect message to send to a player.
Telfort is a 6'7″ and 300-pound force of an offensive lineman. He's a four-star recruit on ESPN, Rivals, 247Sports, and Scout, and is widely regarded as one of the best high school players at his position.
Telfort appears poised to play right tackle at the next level, which may not be a position of need, but certainly creates options for Jim McElwain.
Ivey and Taylor are both capable of moving inside, which they proved during the 2016 college football season. It's hard to predict that such a move will be made, but if Telfort plays well enough, Florida could improve the quality of its offensive line by embracing its versatility.
At the very least, Telfort would give the Gators a young player to think long-term with along the offensive line.
Fortunately, the Gators seem to be saying all of the right things to Telfort as National Signing Day nears.
More from Hail Florida Hail
This article originally appeared on