Florida Gators Football Recruiting: Fred Hansard Spurns UF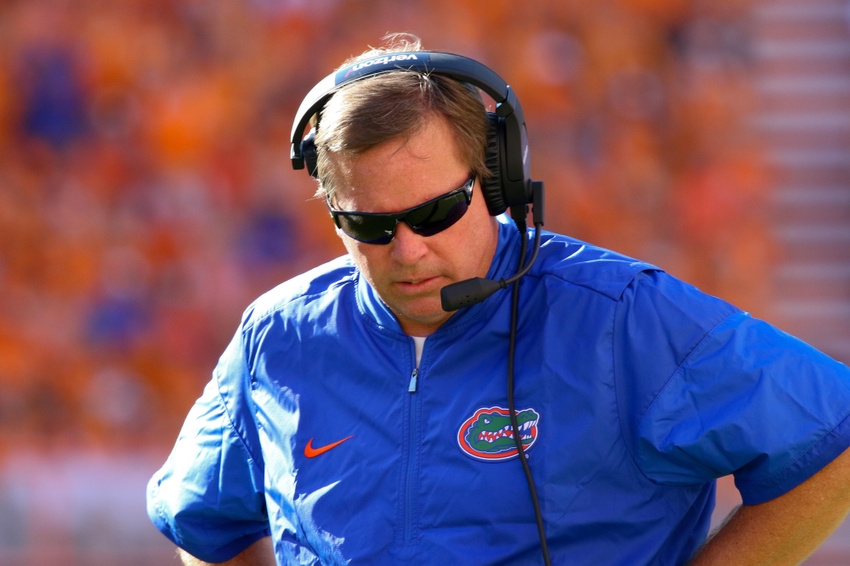 The Florida Gators football team suffered a devastating loss on the recruiting trails. Find out the shocking development in the pursuit of Fred Hansard.
---
The Florida Gators football team is aiming to secure a recruiting class for the ages in 2016. That's a lofty goal, but in the SEC, head coach Jim McElwain has only one option: recruit well or lose to the competition.
Unfortunately, McElwain and the Gators endured a devastating turn of events this past weekend.
One of the Gators' most significant signings was four-star defensive tackle Fred Hansard. He has the potential to be one of the most dominant defensive linemen in the country and a potential replacement to NFL-bound defensive tackle Caleb Brantley.
According to Sean Fitz of Lions247, the Gators have lost Hansard to the Penn State Nittany Lions.
That's a devastating turn of events for what was shaping up to be one of the best recruiting classes in the country.
Hansard is a four-star recruit on each of the four most reputable recruiting websites: ESPN, Rivals, Scout, and 247Sports. He's ranked No. 143 overall on the ESPN 300 and has the size and strength to overwhelm offensive linemen.
Hansard is a 6'3″ and 305-pound Goliath from Princeton, New Jersey who can draw double teams and create lanes for linebackers to disrupt the run and get after the quarterback.
Penn State is currently in the midst of its best season under respected head coach James Franklin. After going 7-6 in both 2014 and 2015, the Nittany Lions are 10-2 overall and 8-1 in the Big Ten.
Penn State will face the Wisconsin Badgers in the 2016 Big Ten Championship Game with a shot at the College Football Playoff on the line.
The Nittany Lions are a championship-caliber team with sustainability. Star running back Saquon Barkley and standout quarterback Trace McSorley are sophomores, and the roster is flush with high-quality defensive players with multiple years of eligibility remaining.
For as appealing as Penn State may be, losing Hansard is a devastating result.
The Gators still have talent coming in, but this isn't a promising sign for McElwain's tenure.
More from Hail Florida Hail
This article originally appeared on