Florida Gators Football Recruiting: Elijah Blades Update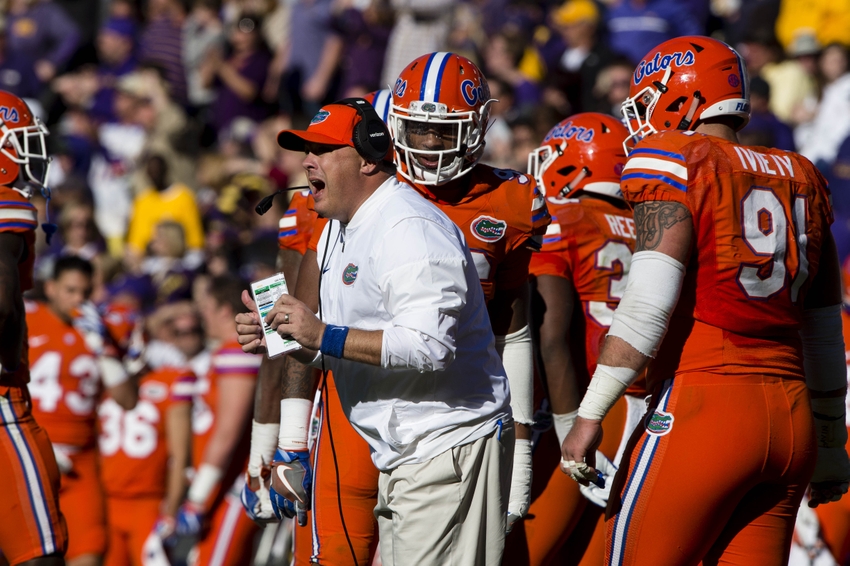 On the heels of Fred Hansard's shocking jump from the Florida Gators to the Penn State Nittany Lions, Elijah Blades assured fans that he's still UF bound.
---
The Florida Gators suffered an unfortunate setback on the recruiting trails when Fred Hansard spurned Jim McElwain for the Penn State Nittany Lions. It was a disappointing turn of events for a school that appeared to be gearing up for an unforgettable recruiting season.
In the face of what's becoming an unpredictable recruiting season, Blades ensured fans that he remains committed to the Gators.
I'm still a gator y'all can calm down

— ELIJAH – BLADES™ (@savageszniv) November 27, 2016
According to Andrew Spivey of Gator Country, Hansard's decision hasn't changed the way Blades feels about the Florida football program.
"Everything still good with Florida," Blades said. "Everyone just thought I was going to decommit so I decided to send out the tweet to relax. I guess they were worried because of the decommitment from Fred [Hansard]. Fans said that he went back to be closer to home so fans think that's what I'm going to do. I'm not doing that."
It was a necessary confirmation with Hansard jumping ship.
Blades is a four-star cornerback from Pasadena, California who turned down a number of offers from Pac-12 programs. Noteworthy programs have tried their hand, including Colorado, USC, and Utah, but Florida secured his commitment.
Anything is possible, but Blades publicly confirming that he's still with Florida is a promising sign for the Gators.
Standing at 6'2″ with 4.4 speed and intriguing versatility in coverage, Blades could be an X-Factor for Florida in future seasons. He's one of the numerous high-quality defensive backs that the Gators have acquired in recent weeks.
There's still reasonable skepticism pertaining to Florida's ability to close the deal, but Blades has publicly stated that he's still a Gator.
For now, Florida Gators fans can breathe a sigh of relief.
More from Hail Florida Hail
This article originally appeared on